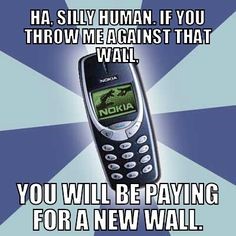 Fifteen years ago, the 'new cool' was owning a Nokia 3310, a legendary, unbreakable and indestructible GSM mobile phone announced in September 2000[1]. We were over the moon with its features that enable us to make phone calls, send long SMS text messages and play the classic Snake II in our free time (let's be honest, Snake II was THE bomb at that particular time) with battery span that would not make us experience a panic attack at least once a day, in comparison to the present day.
Then came the invention of smartphones that comes with its pros and cons. Whether we like it or not, we need to embrace the invention that created the term tech-savvy; individuals who are well informed about or proficient in the use of modern technology, especially computers[2]. With the invention of smartphones, comes other inventions that enable us to easily communicate with people on the other side of the world via Skype, FaceTime, WhatsApp, Telegram, WeChat, Facebook, Instagram and the list goes on and on.
It is a fact that technology is now everywhere and it is changing our lives in a way that we could have not imagined 10 – 15 years ago. This rapid development of technology has brought some positive changes and has broaden our horizon as we now can communicate in a global village that has enabled us to reach to any part of the world with the tip of our finger anytime, anywhere. Technology has also changed the business landscape and how we do business.
Going Digital and maybe, beyond?
At one point in our lives, we wished to own a Doraemon pocket where we can fill everything we want inside the pocket and have easy access to whatever we need at any particular moment. Isn't that what smartphone currently is to us? We snap pictures, listen to music, do online banking, keep track on our calories intake, Google anything we do not know and etc. all via our smartphones.
The invention of smartphones comes with the invention of a lot of applications or famously called as 'apps' and there are a lot of apps that range from the most useful to the most ridiculous ones. Digital, according to Karel Dörner and David Edelman should be seen less as a thing and more a way of doing things[3]. All companies acknowledged on the benefit and importance of going digital and to date, there are various apps available in the App Store to entice customers and enhance their experiences. However, is that it?
Digital Marketing: Yay or Nay?
Digital marketing can be defined as the promotion of products or brands via one or more forms of electronic media. It differs from traditional marketing as it involves the use of mediums and methods that enable an organization to analyze marketing campaigns and understand what is working and what is not, often in its real time[4]. The advancement of technology has made digital marketing more vital than before.
The Generation Gap
It is a confusing time for businesses in terms of marketing. The development of technology has created a gap between generations in how they acquire information, acceptance towards traditional & new marketing, level of brand loyalty and flexibility. There are four important generations in marketing[5]: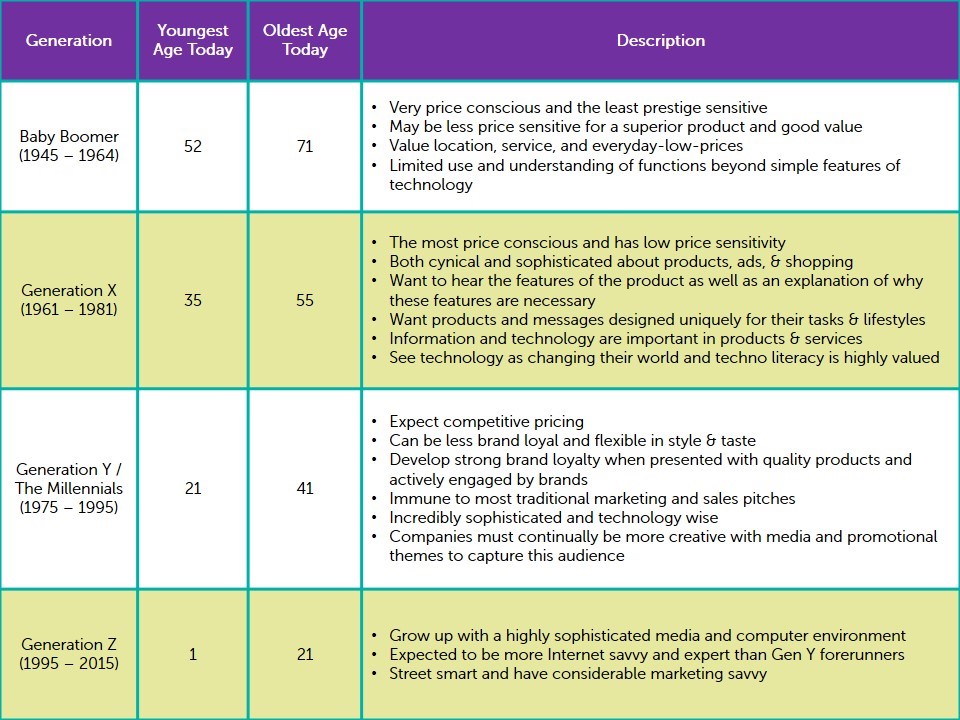 It can be seen tech-savvy generation started with Gen Y or The Millennials. However, currently, the money lies in Gen X where their purchasing power are higher than Gen Y. Despite that, our future target market, Gen Z are expected to be more tech-savvy than the previous generations.
Therefore, is it the end of an era for marketing where traditional marketing is becoming less relevant and digital marketing is becoming more relevant and vital? Should we conquer both traditional and new marketing without abandoning the importance of having baby boomers as our customers? Or should we go for digital marketing which the new generations are very fond of and the fact that our attention span is shorter than a goldfish?
Key Messages
1. Be Open to Technology
For any companies, whether we like it or not, our future target market are tech-savvy individuals who look forward for the most practical and simplest thing in life as they are born after the Internet. Despite that, our current customers where the money is, Gen X are open to new technology and embrace it.
2. Positive sentiment towards future target market
In addition, it is important for us to go digital in order to secure our future target market who are still neutral from typical sentiment. We can build and project a new image of our future target market by leveraging on what their preferences are and embark on an effort to fulfill it.
3. Building brand loyalty via digital marketing
In order for any businesses to build brand loyalty among younger target market, it is vital for us to keep on engaging with them through the medium and method of communication that speaks to them the most. Keep in mind that they are the most educated generation to date and that makes them technology and information savvy. Therefore, digital marketing could be the key to their hearts.
4. Innovation is key
Innovation does not necessarily means coming up with new products that do not exists in the market yet. Innovation can come from the way we do things or the service that we offer to complement our products. Technology can be the catalyst towards enhancing customer experience and we just need to find how it will serve our businesses.
[1] http://www.techradar.com/news/phone-and-communications/mobile-phones/nokia-s-3310-the-greatest-phone-of-all-time-1287636
[2] http://www.oxforddictionaries.com/definition/english/tech-savvy
[3] http://www.mckinsey.com/industries/high-tech/our-insights/what-digital-really-means
[4] http://www.sas.com/en_sg/insights/marketing/digital-marketing.html
[5] Journal of Behavioral Studies in Business: Marketing to the Generations by Kaylene C. Williams & Robert A. Page