Major, uncertain shifts in the organization's environment call for a resilient strategy that will keep the organization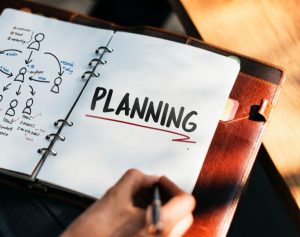 either afloat or, better still, ahead of the game. We need a tool that will test the flexibility of our existing strategy against various possible future alternatives.
It should be that powerful that it can allow us to think about how changes can impact business and determine what is required to succeed and develop a resilient and effective strategy.
What is Scenario Planning
Scenario Planning is a powerful tool that allows organizations to identify and understand the underlying drivers of significant change. It is a planning tool to make flexible long-term plans that will help us deal with major, uncertain shifts in the organization's environment.
It is a structured way for an organization to identify and gain a deeper understanding of the underlying major drivers of change.
 It can help us think about how those potential changes may impact the organization.
It determines what is required for the organization to succeed if potential changes occur.
It helps develop the strategy accordingly.
In fact, Scenario Planning, also known as Scenario Analysis, can be one of the most sophisticated and elegant techniques in Corporate Strategy when done the right way.  That is why it's such a common tool used by management consultants.  In this article, we will describe a 6-phase process used by Consultants for Scenario Planning.
The 6-Phase Approach to Scenario Planning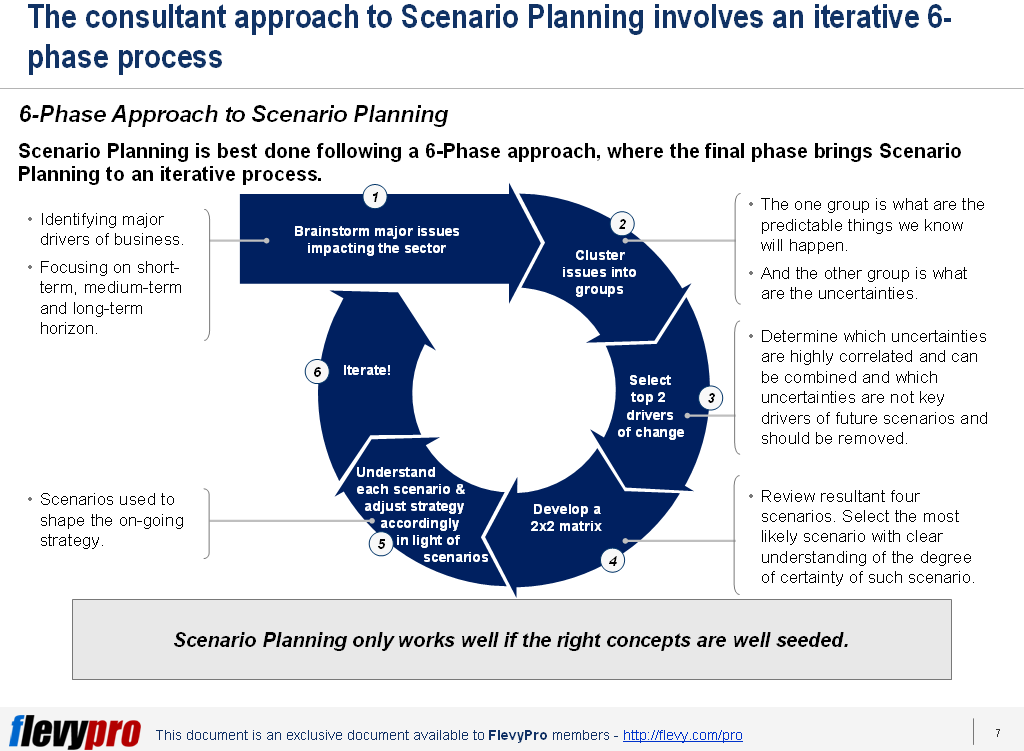 Following the approach to Scenario Planning for consultants can help identify a specific set of uncertainties as well as different realities. By brainstorming, we get to identify major issues that can impact on the sector or our organization. By clustering, we get to prioritize and select the top 2 drivers of change.
By defining scenarios, we get to explore uncertainties correlation and illuminate "what might be" to better understand associated risks with any path forward.
Why Scenario Planning is Essential
Creating and understanding scenarios can help us better adjust our strategy to better thrive and succeed in uncertainty. More importantly, Scenario Planning is essential as no consulting firm can ever predict the evolution of the market. There are just too many uncertainties that we cannot just predict the future.  But, we can still strategize uncertainties.  We just need to master Scenario Planning as a major planning tool in our strategist's armory.
Interested in gaining more understanding of the Scenario Planning for Consultants? You can learn more and download an editable PowerPoint about Scenario Planning for Consultants here on the Flevy documents marketplace.
Are you a management consultant?
You can download this and hundreds of other consulting frameworks and consulting training guides from the FlevyPro library.