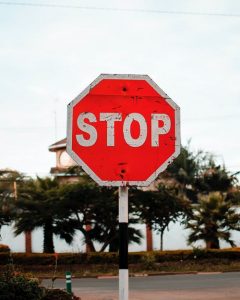 2020 was a year in which businesses had to contend with a diverse assortment of risks – many of which were completely unanticipated. Going forward, many will want to be ready for any eventuality – or at least, more prepared than they were when the pandemic swept across the globe. Risk and compliance law is a tricky area, and thus it's often worth bringing in outside expertise to help you make the best possible decisions.
Risk, unfortunately, comes in many forms. To manage them optimally, it's worth contemplating the possibilities. Let's take a look.
External Risks
External risks are those which come from outside your organisation. You cannot prevent them from occurring; you can only manage the effect that they'll have.
Economic
2021 is set to be another interesting year, economically speaking. The effects of Brexit will begin to be felt, whether good or bad. The same is true of the enormous levels of borrowing and unemployment that the pandemic has triggered.
Natural
Climate change is an ongoing thing. There's a measurably higher incidence of natural disasters, with bushfires, typhoons and hurricanes making themselves felt around the world. This puts pressure on insurers, and thereby has broader economic consequences.
Political
Elections around the world may expose your business to risk, especially if you're trading internationally. Border controls could become more stringent, or less so. Immigration policy is similarly susceptible to change. Fortunately, there are forms of insurance designed to protect you against precisely this kind of risk.
Internal
Other risks come from within your business.
Stability
Is your organisation dependent on the input and guidance of a few individuals? When expertise is concentrated into just a few hands, the business can suffer when those hands become less steady. This is a problem for sole proprietors who take an autocratic approach to decision-making: when they have to take time off, the business can suffer.
Innovation
If you aren't coming up with new ways of doing things, then you risk being outpaced by the competition. Look to your workforce for new ideas – they might have a good idea of your areas for potential improvement. Look to emerging technologies, too.
Technology
New technologies might provide a means of protecting yourself – but it can also pose a threat. Cyber-attacks are getting more prevalent as the techniques and technologies are evolving, and modern business will need to be cognisant of the threat. Training in cybersecurity awareness for your staff can be enormously beneficial.
Financial
Money matters. If your records are not reliable, or you're overly reliant on a small number of clients, then you're exposed to risk. Diversification here will help you to absorb sudden shocks.