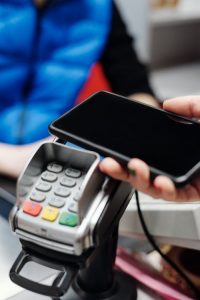 It's a new year, meaning it's time to make not just personal commitments to yourself but it's also time to give your business what it needs. One goal you can set for your business to make it more productive and efficient is a completely touchless invoice processing system.
In order to make that happen and see benefits throughout your organization, you'll need the right artificial intelligence and automation technology. Then, once you have those elements in place, your human team is left to make higher-level decisions, fueling a more innovative and effective business all around.
The following are some of the things to know about integrating touchless invoice processing solutions into your business this year.
What's Meant by Touchless Invoice Processing?
Touchless invoice processing in simplest terms, means getting rid of paper invoices, but there's more to it than that. It's also about taking out elements of human error, so you don't have to go through the process of figuring out why an invoice doesn't match a contract or purchase order.
Touchless invoice processing eliminates the manual input requirements that are traditional in AP. No one in the AP department should have to do any manual input or work on an invoice.
The overarching benefit of a touchless invoice processing system is that you're leaving room to improve other business processes, and you're giving your employees the time they need to dedicate to other activities that are strategically more important. This allows your entire business to operate more competitively.
Any time your employees are spending time on repetitive administrative work, it can be considered time wasted.
The idea of touchless invoice processing varies from traditional means of processing in that steps tend to include scanning, verification of data, and exception management. There are several stages of manual processing that an invoice goes through before it's paid by accounts payable.
With accounts payable automation, all invoices are digitized, routed, matched approved, and ultimately processed without any manual input and without a single piece of paper being passed around.
What Are the Benefits of Touchless Invoice Processing?
Some of the many benefits of moving to a touchless approach to invoice processing include:
You can improve your overall forecasting. When you have shorter lead times and automated processing, it allows you to more accurately project financials and cash flow.
There are fewer errors. Errors are expensive, and they take up valuable time to remedy. When you're relying on more automation in your invoice processing strategy, then you're reducing human errors. You're then able to put more resources toward high-level activities instead of dedicating so much to the correcting of mistakes.
Automation, through the elimination of potential human error, allows for a more accurate analysis of pricing and cost. You can then make smarter supplier decisions with the use of this analysis.
It's not uncommon to be able to gain cash discounts when you're using an automated invoice processing system because you're paying faster.
You're saving significant amounts of money on the time it takes to process an invoice. You can then use that money for other goals. Saving money is probably going to be a top priority for most organizations in 2021, based on the challenges presented by 2020.
How Does Matching Work?
While it depends on the specific automation vendor you choose, typically, when you invest in an infrastructure for touchless invoice process, there's a two or three-way match. Digitized invoice data is used, along with a PO and any other data.
Then, transactions are measured against criteria like Invoice Date, Vendor ID, and total.
Acceptable levels are set so that any variances can be matched up against them, and then if invoices do need further processing, they can be appropriately routed.
There's also the provision of statistics and data regarding the process itself, so it can be refined and changed when needed.
If you haven't yet invested in touchless invoice processing and the software required to make it happen, it should be at the top of your business priority lists for 2021. In doing so, you can save money and cut out expensive manual tasks.
Your finance team can be put to their best possible use by focusing on a true analysis of financials, rather than repetitive manual work that doesn't create value or lead to innovation within your business.
You're also creating visibility for every stakeholder for improved cash management, and compliance becomes simpler and more manageable. You can use the data you capture through these automated processes for important decision-making organization-wide.