Main Tips to Start a Profitable Online Course Business from Scratch in 2023
Featured Best Practice on Entrepreneurship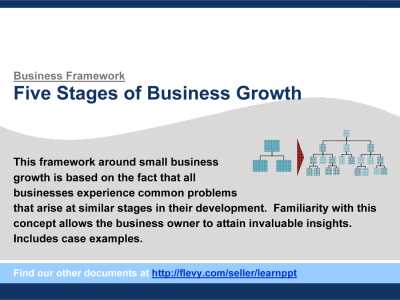 25-slide PowerPoint presentation
This presentation introduces a framework for entrepreneurs to use when building and navigating their business from a nascent, startup state to an enterprise with a global footprint. This framework, called the 5 Stages of Business Growth, is based on the fact that all businesses experience common
[read more]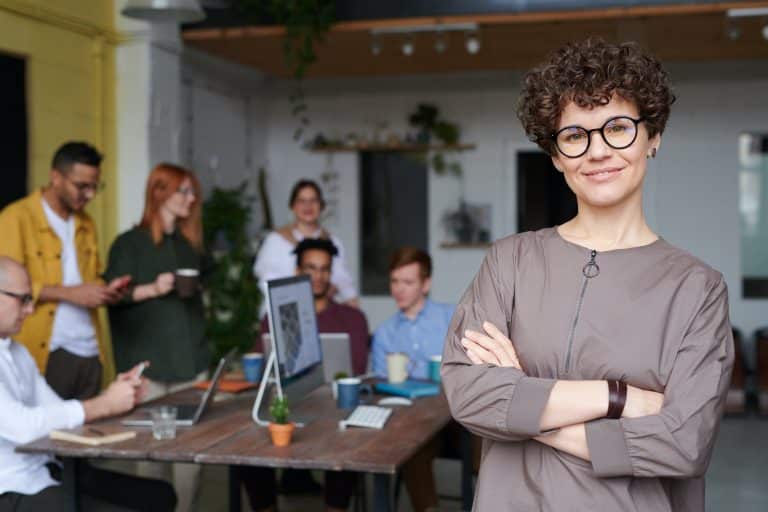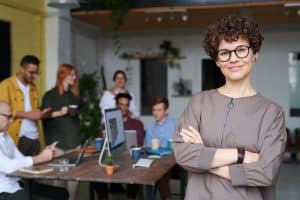 In 2023, more people are interested in building an online education business. The reason is that most of them are interested in teaching people in various industries. There are several courses available, ranging from tech to sciences, and even courses for personal statement writers. This means that there are courses available for everyone.
So, if you are interested in learning character analysis essay writing or any form, of course, there are courses available. For people interested in selling online course in 2023, you will learn how to start your online course business successfully.
How to Start an Online Course Business
Select a Topic
"Students do not learn much just sitting in classes listening to teachers, memorizing pre-packaged assignments, and spitting out answers. They must talk about what they are learning, write reflectively about it, relate it to past experiences, and apply it to their daily lives. They must make what they learn part of themselves." – Arthur W. Chickering and Stephen C. Ehrmann.
When starting an online course business, the first thing you should do is select a topic that will be good for your target audience. It is helpful if the course you choose is one you are an expert in, though you do not necessarily have to be an expert. You should ensure that the course is clear and precise, you can make money from it and your target audience will love it.
Your business course online can be a course where you are an authority. Therefore, if your experience qualifies you as an authority in that field, you can create an online course on the subject. You can relate the training to your personal experiences. This means that you don't have to be an expert to use your narrative as inspiration. You find it simple to reflect on who you are, where you have been and why, or what you have done and how you did it.
Even if neither of those scenarios applies to you, you can still design a course around a subject that piques your interest. Here, you can take on the role of a mentor and actively learn alongside the students in your course, helping them to grasp the material.
Zero Down on Your Ideal Student
"It's time to step up to the plate and get passionate about your work and commit to making eLearning courses that don't bore people to tears, but instead inspire and motivate them to learn a new skill, change a certain behaviour, or improve their performance." – Cammy Bean.
The second step in starting your online training business is to know your ideal student. After creating your online course, you must decide precisely who it is for and how your company can best offer them. Knowing the kind of outcomes, you want people to see is also preferable.
Be as specific as you can and consider the following inquiries:
Where are they throughout their lifecycle? What goals do they want to achieve? What's holding them back?
You can identify the people who will be most impacted by the shift you are bringing about in your online course business when you have the answers to these questions. Additionally, if you can show them that you can get the outcomes and transformation they desire, they will pay to be a part of what your building is. This will help you know if your business is succeeding or not.
Choose the Right Platform for Your Course
"The most profound words will remain unread unless you can keep the learner engaged. You can't see their eyes to know if they got it so… say it, show it, write it, demo it and link it to an activity." – James Bates.
Finding an online course platform that will provide you with all the tools you need to succeed in selling courses online is the next thing to take care of when launching your online business. You must therefore pick a platform that enables you to deliver your courses engagingly and appealingly. You will need a platform that can manage everything if you want your business to provide live classes, recorded lectures, PDFs for in-depth readings, and more.
Your pupils should have the opportunity to communicate with and learn from one another through the platform. Additionally, search for a platform with polls, the main activity stream, and other features that facilitate communication between users and you, the course instructor. The platform should allow you to start adding more classes at some point and provide you with the freedom to improve your courses later.
When choosing a platform, think of the long-term use and not just the present. Also, know that your students are much more likely to stay engaged if they can access your course and community at any time. So, select a platform that enables app access to your courses.
Prepare for Launching
"The key to success is to appreciate how people learn, understand the thought process that goes into instructional design, what works well, and a range of different ways of achieving goals." – Tim Buff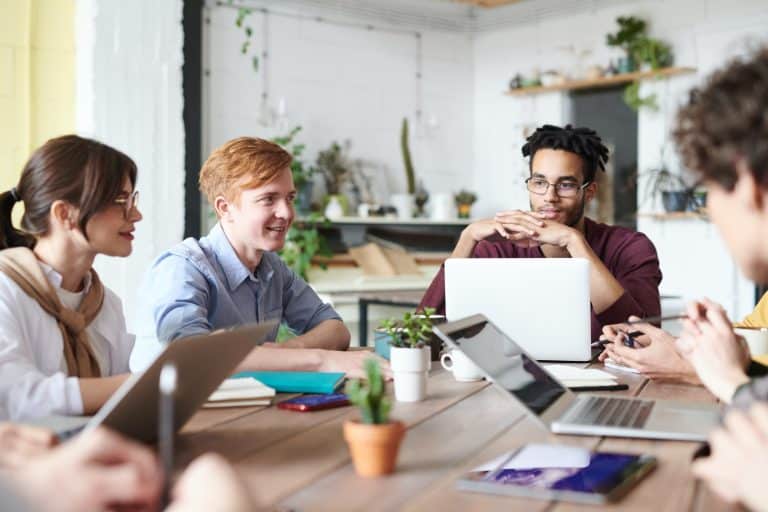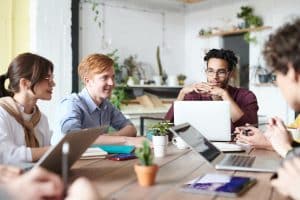 After following the previous steps listed for your business online courses you need to prepare for launching. You must ensure that your course is available for purchase when you finally launch it. Successfully making sales depends on how you marketed and promoted your online course business.
You must decide on a launching plan as you are ready to launch. The launch model for an online course is also known as a sales funnel, or the procedure you employ to get potential students to enroll in your course. You can select an evergreen launch strategy for your sales funnel, where you continuously make your course available for purchase. The open-closed cart concept, where your courses are only accessible for a short time, is another option you have.
The open-closed cart model is frequently used when beginning online business courses since most people are fearful of passing up significant opportunities. They will therefore value the course you sell as a result. As a result, people must buy it because there is a shortage. When it's time to sell your online courses, you'll need to promote and market them aggressively.
If you have resources and a dedicated marketing budget, you should publish an SEO blog post on your website, or you should have a strong social media presence, you may produce and nurture leads as well as continue to promote your offered courses gradually and consistently. However, you and your marketing staff will have to put in more effort.
Regardless of the launch strategy you choose, using social media is the simplest way to sell your online course business. You might start a Facebook or LinkedIn group, a YouTube channel, or an Instagram business account, or write content that is useful to your target audience depending on your niche.
Topic-focused postings paired with polls, announcements, behind-the-scenes stories, etc. will be your approach to imparting knowledge, building a reputation, and keeping in touch with your audience. You can also offer free eBooks, checklists, exercises, and trial courses here as part of your presale program while collecting client feedback.
Conclusion
Starting an online course business requires a lot of planning, strategizing, and promotion. So, with these steps listed here, you can start your online course business a bit easier. You however need to know the kind, of course, you want to launch, your target audience, a good platform, and how you can launch your business well.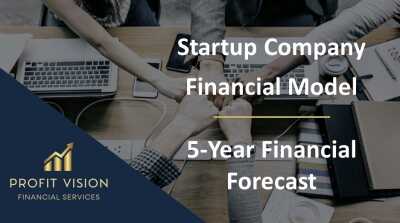 Excel workbook
New Version - Massive Update !! This updated version of the previous template is almost a completely new model including new assumptions, new Setup Reports and new and updated Output Reports. Creating a financial plan is the roadmap that lays out the path for your company's future financial
[read more]
Do You Want to Implement Business Best Practices?
You can download in-depth presentations on Entrepreneurship and 100s of management topics from the FlevyPro Library. FlevyPro is trusted and utilized by 1000s of management consultants and corporate executives.
For even more best practices available on Flevy, have a look at our top 100 lists:
These best practices are of the same as those leveraged by top-tier management consulting firms, like McKinsey, BCG, Bain, and Accenture. Improve the growth and efficiency of your organization by utilizing these best practice frameworks, templates, and tools. Most were developed by seasoned executives and consultants with over 20+ years of experience.
Readers of This Article Are Interested in These Resources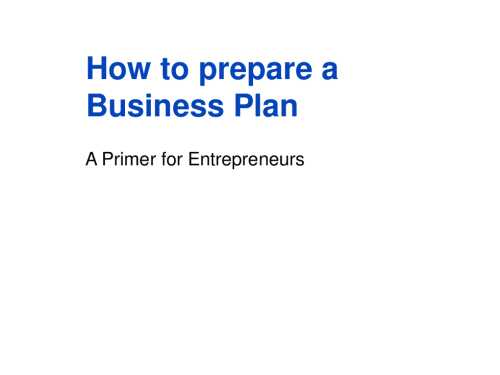 81-slide PowerPoint presentation
This document is developed to train entrepreneurs on how to prepare an effective business plan. It provides detailed guidelines in each of the 9 major sections of a business plan. Each section contains key contents, questions to consider, key steps, case examples, and exercise (with
[read more]
56-slide PowerPoint presentation

81-slide PowerPoint presentation
About Shane Avron
Shane Avron is a freelance writer, specializing in business, general management, enterprise software, and digital technologies. In addition to Flevy, Shane's articles have appeared in Huffington Post, Forbes Magazine, among other business journals.