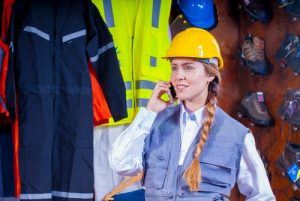 In the year 2019/2020, there were over 600,000 non-fatal workplace injuries recorded in the UK. As a matter of law, employers have a duty of care to keep their employees safe at work and prevent serious injury. From health and safety training to recording accidents, here's how you can reduce the risk of injury at you business.
Provide proper training
Health and safety training is required by law. All businesses need to supply the correct training to their employees, as per their industry needs. If you are unsure what training you should be providing, talk to a health and safety specialist or occupational health professional about your needs.
Supply safety equipment
Safety equipment will vary depending on your industry. It is important that you supply the correct safety equipment to your employees for the task at hand. For example, heavy-duty gloves for handling glass or hard hats to wear on a construction site.
Keep a record
You can learn how to manage accidents in the future by keeping a record of past incidents. Not only is it a legal requirement in the UK to keep accident records, it will also help you to understand which accidents are most common and where they happen within your business.
Accident records are also vital in protecting your business when it comes to liability claims and your insurance provider will require you to keep these records.
Conduct regular inspections
By doing site surveys and assessing your place of business regularly, you will be able to spot hazards and prevent accidents more easily. Compile a daily, weekly, monthly and quarterly checklist to ensure your teams are aware of hazards and do their best to prevent them.
These inspections will also help to identify repeat hazards, helping you to adjust work practices that might cause serious injury to your employees.
Maintain your tools
Faulty or old equipment are common causes of workplace injury. Make sure all electrical equipment and machinery is tested annually. You should also test items such as ladders and tool kits to ensure they are still fit for purpose. Any equipment that is no longer suitable should be repaired or disused immediately.
It is important that you don't allow employees to bring unauthorised equipment into your business, as this could be a liability issue.