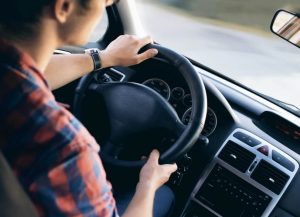 Company cars can be a huge expense for businesses. In this blog post, we will discuss some tips on how to reduce those costs. One of the best ways to save money is to take a look at your company's policy on company cars. Are employees required to use them for work-related travel? If not, then consider allowing employees to use their own cars instead. This can save you a lot of money in the long run!
Get Extended Car Warranties in Case Something Goes Wrong
Many companies offer employees the use of a company car as an incentive or perk. However, the cost of maintaining a company car can quickly add up. In order to save on expenses, it is important to get extended warranties for any company cars. If you have an existing fleet, you can still get a used car warranty on your company cars. This way, if something goes wrong, the repairs will be covered.
In addition, it is a good idea to have regular maintenance done on company cars to keep them in good condition and prevent expensive repairs down the road. By taking these simple steps, companies can save money on their car expenses.
Buy Used Cars for Your Fleet
Most businesses require some sort of transportation, whether it's for sales representatives to visit clients or for employees to get to and from work. A company car can be a convenient and cost-effective way to meet this need, but it can also be a significant expense, especially for a small business.
One way to save on company car expenses is to buy used cars for your fleet. Used cars generally cost less than new cars, so you can keep your transportation costs down while still providing reliable vehicles for your employees.
Plus, there are a number of other benefits to buying used cars, such as the ability to find vehicles with lower emissions levels and better fuel efficiency. So if you're looking to cut costs, buying used cars for your company fleet is definitely worth considering.
Calculate the Cost of Your Company Car
One of the largest expenses for many businesses is the cost of company cars. In order to save money on this expense, it is important to first calculate the cost of your company car. This includes the purchase price, fuel costs, maintenance and repair costs, insurance costs, and Depreciation.
By accurately calculating the cost of your company car, you will be able to make informed decisions about which car to purchase and how to reduce your overall costs. For example, you may decide to purchase a more fuel-efficient car or invest in a car with lower insurance rates. By accurately calculating the cost of your company car, you can save your business money.
Track Your Mileage and Fuel Consumption
Any business owner knows that controlling expenses is crucial to maintaining a healthy bottom line. And one of the largest expenses for any business is the cost of running a fleet of company cars. To help control these costs, it's important to track both mileage and fuel consumption for each vehicle in your fleet.
By knowing how much each car is being driven and how much fuel it's consuming, you can make more informed decisions about when to replace vehicles and which types of cars to purchase.
Additionally, tracking mileage and fuel consumption can help you identify ways to cut costs, such as by routing vehicles more efficiently or opting for more fuel-efficient models. In short, taking the time to track mileage and fuel consumption can save your business a significant amount of money in the long run.
Review Your Car Insurance Policy
Do you feel like you're spending too much on your company car? If so, it might be time to review your car insurance policy. There are a few things you can do to save money on your premium, such as increasing your deductible, bundling your policy with other types of insurance, or switching to a higher deductible.
You may also be able to get a discount if you have a clean driving record or if your car is equipped with certain safety features. By taking the time to review your policy, you can make sure you're getting the best possible coverage at the best possible price.
Negotiate a Better Deal with Your Car Supplier or Dealer
Most people who have purchased a car feel that they overpaid for their automobile or were given a poor deal. Many feel that way because they do not know how to properly negotiate, they get taken advantage of easily. When it comes to buying a new or used car, the process of negotiation is vital in order to save you money and get the best deal possible. Here are some tips on how to get the best deal when negotiating with your car supplier or dealer.
The most important thing is to do your research before you go into negotiations. Know the true value of the car you are interested in and never accept the first offer.
It is also important to be prepared to walk away from the deal if you are not getting what you want. Remember, the goal is to save money, not throw it away.
Finally, be polite but firm during negotiations and do not give in to emotional tactics.
By following these tips, you should be able to get the best deal possible on your next company car.
Consider Alternative Transportation Options
If you're looking to save money on a company car, there are a few alternative transportation options you can consider. One option is to lease a car instead of purchasing one outright. This can be a more cost-effective option in the long run, as you'll only be responsible for paying for the car's depreciation rather than its full value.
Another option is to carpool with other employees. This can help to reduce the number of cars your company needs, as well as your monthly transportation costs. Finally, you can also encourage your employees to use public transportation when traveling for work. By considering all of your options, you can find the most cost-effective way to provide transportation for your employees.
There are a number of ways to reduce company car expenses. By tracking mileage and fuel consumption, reviewing your car insurance policy, negotiating a better deal with your supplier or dealer, and considering alternative transportation options, you can save your business money in the long run. Implementing even just a few of these cost-saving measures can make a big difference in your bottom line. So, if you're looking to reduce company car expenses, start with these tips today.