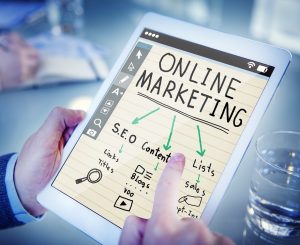 Beginning a business as a solopreneur is an exciting experience. But going it alone can also create more challenges. Therefore, it is essential you market your business in the right way. Read on to find out how to get started.
Build a Website
The first thing you need to do is build a website. Your website is your business's main hub where potential customers will go to find out more about your company and its products or services. You can provide your products or services directly via your website, but it is just as important to use it as a platform to generate leads by getting visitors to complete calls-to-action, such as signing up for a regular newsletter. Make sure your website follows UX and UI design principles, to ensure it engages visitors and makes them want to come back, and that you post interesting content that is search engine optimized. 
Use Social Media
Social media platforms are ideal places to generate interest in your products or services. However, you should avoid signing up to every social media platform out there, as that is not efficient. Instead, select platforms where your target audience hangs out. For instance, if your company's target audience is young people, you could find more relevant prospective clients on Instagram more than Facebook. Other social media platforms include Twitter, LinkedIn, YouTube, and TikTok. Once you have chosen the best social media sites for your business, make sure you post engaging content regularly to attract more followers and grow your business. 
Create Engaging Content
A website and a social media account are nothing without content. You should provide content that is consistently relevant to your clearly defined audience. Content includes written blog posts, videos, webinars, and podcasts. Do not simply create content that is promotional. You need to post content that informs and engages your audience. For example, you could share your knowledge of your industry. To be more successful, consider embarking on a content marketing course, so you precisely know how to craft your content to achieve the best results. 
Invest in Pay Per Click Ads
When you are just starting out, you need to advertise your services or products as much as humanly possible, within budget. One of the best ways to make sure people see your services or products is to invest in pay-per-click ads. Begin by working out your budget for a marketing campaign, and determine your specific goals. When ads are live, you spend money each time someone clicks on the ad, so make sure your advertisement appeals to people who are most likely to buy your product or use your service. 
Submit Your Business to Online Directories
Sure, you need to find potential customers. But you also need to let them find you. One of the best ways of doing that is to submit your business to online directories, such as Superpages and Yellow Pages. Potential customers can then find you when they search for businesses that fit certain criteria. 
Network and Connect
One way to ensure you get your business out there is to network. You can network both online and in-person. Online, you can network with people virtually via platforms like LinkedIn and Facebook. But make sure you network with people who are relevant to the product or services you provide. Hang out with like-minded people who fit your audience demographic. The people should not only be potential customers. It is just as important to hang out with others from your industry, so you can gain useful tips and connect with people who can help you in your solopreneur journey.