According to a global survey, around 53% of courier companies surveyed stated that the overall productivity rises after adopting route optimization software.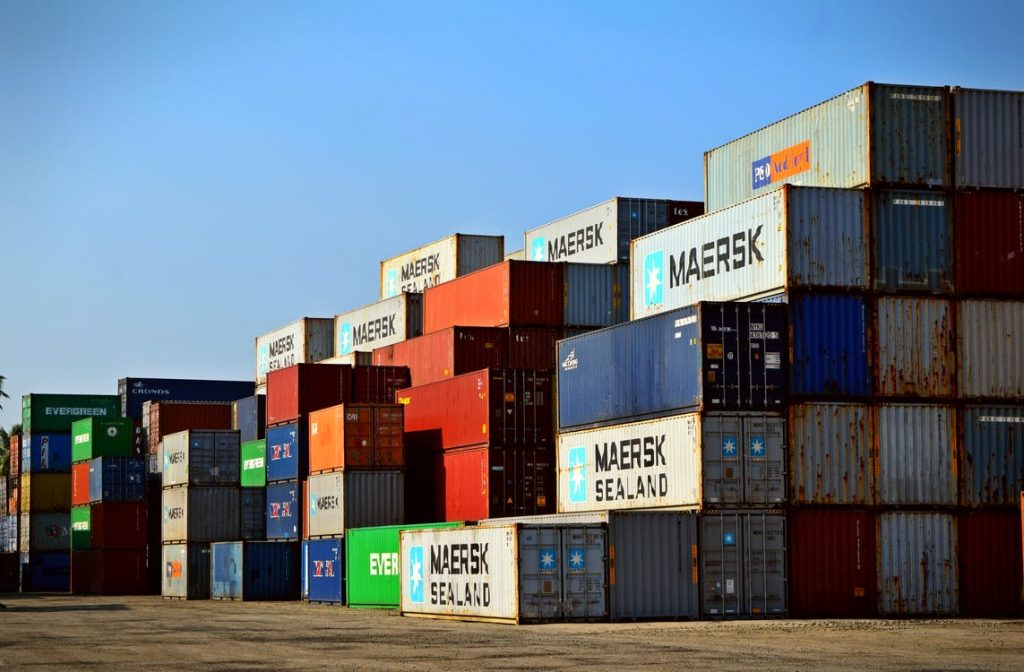 Such tools use sophisticated techniques to improvise the delivery operations, save money, and offer clients the high-level service they wish for. Such enhanced customer service boosts the brand's image and loyalty, providing an edge over competitors.
Route planning and optimization software is not just about finding the shortest route between two points. Instead, it takes into account a variety of parameters – vehicle capacity, regulatory concerns, delivery window times, driver availability and schedules, and multiple stops. Here, let's examine the ways in which route optimization software increases the ROI of courier deliveries.
Increases Staff Efficiency
Optimizing the route makes the process of synchronizing driver availability and automobile capacity easy. Before allocating work to a driver, the dispatcher must plan and evaluate when he would be available, at what time to reach his stop, and then return to the office. Such effective staff planning and scheduling take a few aspects into consideration – legal driving and rest periods, eliminating absent personnel, and arranging working hours as per the preferences.
When itineraries are optimized, the correct vehicles and crew are dispatched to the right destinations and at the right time. This is a great approach to increase delivery staff efficiency without having to add extra drivers.
Minimizes Fuel Expenses
Every field service firm's budget includes an expensive item – fuel. Improper route design might result in a decline in fuel efficiency and overall profitability.
Route optimization software manages vehicle routes and calculates the most effective routes by considering variables, such as specific delivery time slots and backtracking, saving fuel and time for drivers. This diminishes driver time on the road, lessens automobile wear and tear, and drops fuel usage. All these factors, in turn, reduce the overall maintenance costs of the delivery company.
Pro Tips:
Decrease unsuccessful deliveries:
Reduce the need to redeliver packages with tracking orders on a real-time basis. Also sending prompt notifications to customers will inform them how far their courier is and when they have to be available to receive it.
Optimize multiple stops based on mileage:
Organize delivery and pick-up into the same itinerary so that the automobiles do have to stop over the same site twice.
Upsurges Fleet Efficiency
Vehicles that travel the quickest route spend minimal time on the streets. Automobiles are driven efficiently when provided with optimized route plans, fewer pauses, and minimum idle time due to heavy traffic. All this translates to less vehicle wear and tear. And as a result, the fleet's maintenance and repair costs will be reduced.
When a route optimization process is implemented, fewer units are required to deliver more packages while serving a larger coverage area. Over time, businesses discover that they can accomplish more with less.
As a result, they may decide not to purchase additional automobiles that they had planned to purchase as part of their expansion strategy, or they may decide to remove surplus vehicles from the existing fleet.
Decreases the Need For Manual Operations
A route optimization software evaluates several elements before determining the final route, which would be ineffective if performed manually. For example, the routes are immediately updated when unexpected conditions arise, such as accidents, traffic on the road, weather alerts, and so on.
Moreover, any last-minute changes or emergency delivery can be easily accommodated. Even the carriers get more time to dedicate, allowing them to do more pick-ups and deliveries. This streamlines delivery procedures and optimizes on-field operations, including transportation, shipment, reverse logistics, and last-mile delivery, reducing human dependency.
Tracks KPIs for Continuous Improvement
Route optimization is a process that cannot be completed in a single step. To keep delivery operations as effective as feasible, it's critical to track them and make adjustments on a regular basis.
Usually, a delivery route optimization app includes reporting features, allowing businesses to see exactly which areas ought to be upgraded in order to reduce expenses and boost revenues. Every delivery process, for example, should monitor KPIs like Service times, On-time rates, Customer feedback ratings, Successful deliveries, Onfleet advanced analytics dashboard, Drop-offs per pickup, and Idle time.
Pro Tip:
Managers and drivers can examine these KPIs and split the data by crew, driver, week, day, and hour of the workday. Such insights make it simpler to spot expensive delivery bottlenecks.
The best route optimization software will support courier services in every phase of the delivery lifecycle. It maximizes each driver's capabilities by improving delivery density while reducing expenditures, such as fuel and additional vehicle maintenance.
Such results enable companies to grow up operations in a cost-effective manner without increasing their administrative costs. Moreover, customer and carrier satisfaction rises as efficiency and speed improve. This way provides a tailored and comprehensive business solution that will upsurge ROI exponentially.