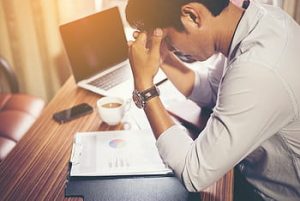 When an employee has been in an accident and injured as a result, you may be aware that they will need to undergo a recovery process. However, as well as the physical impact of the injury, there are other ways that they can be affected by what's happened to them.
As an employer, having an understanding of what your employee is going through and helping them make the transition back into work will help them feel settled. There is a business case for this too, as this is more likely to help get the employee's productivity levels up, boost morale, and demonstrate to others how supportive you are as an employer.
Here's a look at some of the ways injured employees can be impacted, along with some ideas to help you reintroduce them back to the workplace.
The impact of the injury
After an accident, there is a certain amount of physical recovery that's required. The employee may need surgery, which involves some healing time, and they may need physiotherapy to help build strength and correct the damage that's been done.
However, there are other ways that life can change for them, and knowing what these can be can help you to establish a plan for getting them back into work.
First, it can damage their relationships. Perhaps they need to call upon friend and family to drive them to and from appointments. Or maybe they are experiencing trauma after the incident and their mood swings are affecting their partner.
Also, being out of work can affect them financially. Even if you continue to pay sick pay, they could still have to find the funds to cover medical bills or pay for adapting their home to accommodate their needs. There are ways for them to seek financial help, however. For instance, if they were injured and it wasn't their fault, they might decide to pursue a no win no fee compensation claim to seek damages for what happened to them.
The mental fallout can also be intense. According to a recent survey by National Accident Helpline, 35% of respondents experienced stress and 34% had anxiety. When added to any money worries, they might have, this can severely impact their wellbeing.
Worries about work
To add to this, there is the prospect of returning to work. Whether their job is manual or desk-based, the thought of easing back into their role can be daunting – especially if they had the accident in the workplace as this can cause feelings of anxiety and stress.
According to the report, 57% of those injured when it wasn't their fault worried about losing their job. When they did return, almost two-thirds (60%) said they couldn't do certain tasks and 63% worried about their performance.
As an employer, you may find these numbers concerning. You want your employee to return and to be able to do their job well. To do this you can:
Keep an open dialogue with your employee
It's up to your employee if they want to speak to you while they are at home recovering. However, if you make it clear that that can talk to you about how they are feeling and how they are finding the recovery process, you are demonstrating that you understand what they are going through and that you're there to help if they need it.
Before your employee returns to work, spend some time talking to them about what they need. What adjustments are required? Will they be able to sit for long periods of time? Use this conversation to work out what will help them transition back to work and devise a plan with them.
If you're thinking of incorporating a schedule, remember to keep this loose. You don't want them to feel pressured.
Now you know what they will need to help make them comfortable, make the necessary adjustments to their workspace. Speak to the relevant teams and double check the company's insurance policy is up to date to make sure everything is covered to help reintroduce them.
Next, invite them into the workplace to see what changes you've made. Do this ahead of their start date so that you have time to make any final tweaks.
By taking the time to go through this process with your employee, you are giving them the chance to return to work in a way that makes them feel safe and valued.