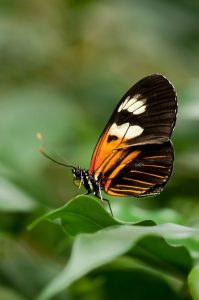 The unpleasant truth is that every business has to face challenges at some point. When challenging times hit, such as a global recession, a major pandemic, or both, sometimes the only way to survive is to reinvent your business.
Change can be daunting. However, that's what it takes for a business to thrive in a competitive market, particularly in the context of crisis. Even established business owners who have built a name for their brand may need to reinvent their company to survive during challenging times.
If you don't know where to start, check the list below for 6 easy and effective ways to reinvent your business during tough times.
Revisit your Company Goals
Simply setting goals for your business and sticking to them is not enough. As the situation develops, you need to revisit your company goals and make changes to your long-term business objectives. A strong and flexible business plan can make or break the success of your company. No business can stick to the same goals year after year.
Customers' expectations are always changing. As a business owner, you should constantly review your business goals and make changes based on your competition, customers' demands, current market trends, and business growth. In this ever-evolving economy, it is important to revisit your marketing and strategic plans regularly.
Connect to Your Customers
Reinventing your business can be a challenging task. To make the most of this opportunity, you need to build a strong relationship with your target audience. The success of your business depends on how well you interact with your customers.
The best path to strong customer engagement and retention is by offering them personalized service. You need to consider each new prospect as an individual instead of just another customer. Your business will come across inauthentic if you follow a one-size-fits-all approach for your customers.
Start with personalized emails and SMS. Track their previous purchases, buying pattern, browsing history, and interests. These insights will give you a better understanding of their shopping preferences.
Be Mindful of Changing Trends and Regulations
As mentioned above, customers' tastes and market trends change from time to time. It is important to keep up-to-date with the current trends in your industry. Businesses need to adapt to the latest trends to beat the competition. The sooner you embrace these changes, the faster your business will grow.
Thorough market research will give you a glimpse of the recent trends. Additionally, research will help you learn how your competitors are adapting to these trends. Remember that an important part of reinventing your business is adapting to the market trends.
Put Your Customers before Everything
Technology and trends have revolutionized the way business is conducted. One thing that hasn't changed over the years is the importance of the customer. Your business will keep growing as long as your customers are satisfied with your services. Put yourself in your customers' shoes to identify their expectations. Never get too busy focusing on growth that you don't have enough time to your customers.
A successful business is the one that prioritizes its customers' needs. You need to make yourself available to your clients. Reinventing your business means improving your customer service. Focus on their requirements and cater to their individual needs. Remember that customers can make or break a company.
You don't have to spend thousands of dollars to satisfy your customers. Regular interaction, exciting promotional offers, excellent after-sale service, and 24/7 support service are some easy and effective ways to improve your customers' experience with your brand.
Keep up with the Latest Technology
If you want to transform your brand into a customer-centric business, then you need to keep up with the latest technology. Artificial intelligence and machine learning have taken the world by storm. Your customers expect you to embrace these latest technologies and tools for smooth and streamlined business operations.
For example, companies that don't support online card payments are no longer competitive in today's marketplace. Keeping up with technology is as simple as implementing a cloud-based HRMS or accounting solution to automate your business operations. A high-quality, automated solution can save your time on manual activities. With an automated system in place, you no longer have to issue invoices, employees' paycheck, and financial statements manually.
Similarly, you can add multiple payment and banking options to your website to allow your customers to choose a convenient payment method. These technology trends can be highly useful in growing your business.
Shift to Remote Work
Who doesn't want to work from the comfort of their own home? As a business owner, it is your responsibility to look after your employees' well-being. Gone are the days when employees had to spend hours in the office. In today's technology-driven world, many jobs can be done remotely.
Employees give their best when they are given flexibility. Not only does it help keep your employees away from sick co-workers, but working from home is a great way to boost employees' morale and productivity. It also saves a lot of time and expense involve with commuting to work. When times are challenging for your business, likely your employees will also be struggling, so it is important to support them as best as you can.
The Bottom Line
Keeping pace with changing trends can be challenging for businesses. However, you can't grow your brand if you're not willing to change your plans in response to shifts in your customers' expectations and dynamic market trends.