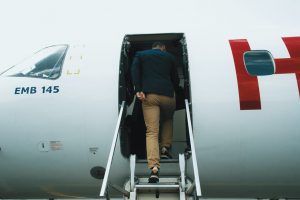 Onboarding is an essential process new hires go through before starting working at your company. The onboarding process is usually prepared and delivered by HR Professionals, who have, among others, the responsibility of keeping employees motivated and productive. Even though it may sound odd, a good onboarding process improves employee retention and keeps them motivated and efficient. It is also a nice way to build trust between you and the new employees, and for them to find out more insights about your values, domain of activity, clients, and so on.
However, delivering the onboarding process has been halted by the global pandemic. Many of the activities that were once done physically, now are shifted to the online environment. Even though some of these activities are better accomplished while working remotely, the recruitment and onboarding process were somehow dependent on the physical office. If there are new tools that allow Human Resources professionals to organize and conduct online recruitment, there are also ways to do the same with the onboarding process.
A successful onboarding will improve the retention of new employees, but how can you increase its impact when it is done remotely? Here are 5 keys that will help you do this.
1. Take Care of the Pre-Boarding Process
Many HR professionals who need to deliver the onboarding process sometimes forget about the preparation that needs to be done before. This is why it is important to note down which are the most important tasks new employees need to accomplish before participating in the onboarding process. Of course, these tasks are not necessarily related to their job ones, but instead are organizational. Because the onboarding process is now done remotely, it is important to make sure that all devices are set up and ready to be used. Maybe the remote employees need to set up their laptops or computers, install software products and make sure they have all the tools necessary.
The pre-boarding process is essential and it contributes to a successful onboarding for new workers. Creating a list can make your job easier, as you have everything noted down in a clear, concise, and logical way. Because now communication is done online, it is important to have a list of pre-boarding tasks developed for new employees that will make communication more efficient. At Edubirdie, every process is documented so that information is shared easily among writers and customers.
2. Set Up a Date to Deliver the Presentation
The onboarding process mainly consists of sharing information about the company culture and policy, values, mission, and vision. Here is also included the share of information about different projects the company's employees are working on, the main customers, online group activities, and so on. The presentation might take up more than one hour, so it is important to agree on a date and time when to meet virtually with the new employees. When you start a new job, you are mildly anxious, as it is a new experience and a new place you need to find details about. Communicating openly with the new employees regarding the onboarding process is essential and it helps you build trust.
3. Collaborate On Creating the Presentation
One of the most important things about the onboarding process is the presentation. Not all recruiters or HR professionals interact with all the processes of a project, so it would be wise to collaborate with experts on creating the presentation. The onboarding process is used to send the most important information to new employees. But many fall into the trap of trying to present everything, which is not possible.
Employees will find out more details on the way, so make sure you collaborate with key people in your company in building the presentation. Seek input and gather feedback, so that the presentation will be successful.
4. Interact with the New Employees
The onboarding process is sometimes seen as a one-way process in which a company representative is sharing information and insights about it. New employees just listen to what the others have to say, without intervening.
But to make the online boarding process successful, you need to interact and collaborate with those you address yourself to. How could you do this? By opening a forum window where they can answer questions anytime. They can also share their feedback regarding some modules of the onboarding process so that you can improve the experience for the next hires.
5. Ask for Feedback and Adapt the Onboarding Process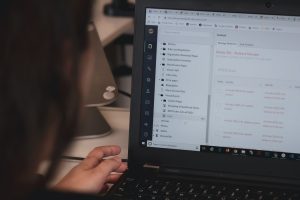 Feedback is like a present because it can help anyone improve their skills, communication, presentation, and everything else. Therefore, it is important to ask new hires for feedback to identify the things that need to be changed. At the same time, it is essential to adapt the onboarding process to each hire. People might work in different departments and projects, and tailoring the onboarding experience for them helps you deliver the essentials.
Final Words
Now that the onboarding process is done exclusively online, there are a few keys that could help you make it successful. Take care of the pre-boarding and support new employees in setting up their working space. Agree with them on a time when you can meet virtually and talk about the company. Collaborate in creating the presentation and tailor it depending on the profile of new hires. Ask for feedback and encourage new employees to share their opinion and feedback. Avoid making it a one-way communication and start building trust between you.