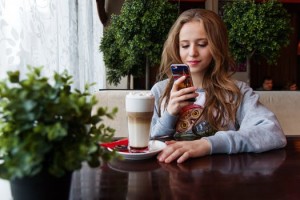 You probably already know what a CRM system is, but you are probably wondering why it is important to take it mobile. Having a mobile CRM strategy allows connecting a sales team to customer data through a mobile CRM application. A key benefit of using a mobile CRM is that it allows a sales force to access real-time data while out in the fields meeting prospects and customers.
Before implementing a mobile CRM strategy, define the goals you want to achieve with it, and what your work force needs to have real-time access to. It is imperative before you implement a mobile CRM strategy that you get the buy-in of the sales force, as they will be the ones using it. In-house training with user guides and training programs is key. They also need to know the benefits they can obtain by using the app.
A key benefit of successful implementation is to provide the device itself to your sales force, and include the application pre-installed. Although most mobile CRM apps are supported by iOS and Android devices, check with the provider before giving it to your sales force. Covve is an example of an application with CRM and address book functionality available on both types of devices.
The sales force will rarely need access to the complete functionality on their CRM mobile app to all the same data and reporting they would access via their desktop.  So just start out by providing only basic access that the teams use on a day-to-day basis.
We'll let a quote from the Aberdeen Group Benchmark Report convey the benefits, "While not all companies deploy sales mobility, those that do, outperform those that do not across a myriad of measures, including overall team attainment of quota, lower sales turnover, as well as better year-to-year growth around revenue, customer renewals, and deal size."
Mobile usage and mobile CRM adoption have gone from an idea to a necessity
in any organization. Collecting customer data through a range of channels, and being able to constantly access this information has become the norm in the CRM industry, and is the right way for your business to stay connected with customer's in the modern age.
For the employees that build and maintain customer relations, having a mobile CRM tool is invaluable. By having the ability to track, manage, and update customer information wherever they are in real-time, can maximize the potential of CRM and help grow the customer base.
For senior management, having a more productive employees and increased revenues is something that they will always welcome into the organization.