Editor's Note:  The author Curtis Chocholous, a seasoned executive and Lean Six Sigma Black Belt, has written a whitepaper on The 80/20 Law of Leadership, which is available for free on Flevy here.  This whitepaper is based on Lean Culture thinking.  
* * * *
Every time you eat or drink, you're either feeding disease or fighting it.
– Heather Morgan, M.S., N.L.C.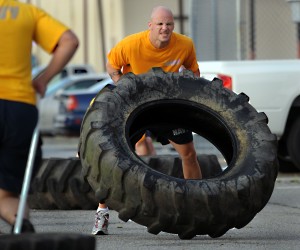 Optimal health begins on the inside. Exercise is an important part of any fitness journey, but the most critical element to achieving good health comes from the food [fuel] we eat and drink. According to Anti-aging expert Ron Rosedale, M.D., 'Your health and likely your lifespan will be determined by the proportion of fat versus sugar you burn over a lifetime. This is largely because sugar is a 'dirty fuel' and fat ketones burn far cleaner causing far less oxidative damage.' It is a proven fact that cancer loves sugar.
Optimal organizational health also begins on the inside. Organizational well-being will ultimately be determined by the factors that positively and negatively impact relational capacity [how safe we feel interacting with one another]. Humans thrive emotionally, intellectually and physiologically within a healthy community. Organizations today [especially large matrix structured companies] are often heavily burdened with relational pollution caused by the political propaganda of false hope, unrealistic goals and objectives, creating the impossible job and many other cover-your-tail practices that dilute a vast amount of human potential. Favorable stock price trends commonly mask the ills of internal issues caused by top-down leadership practices. These same leaders speak of simplicity as though it's their friend, but practice complexity from end-to-end.
Optimal organizational fitness is indeed an inside job fueled by healthy relationship-building behaviors and work routines [interactive management process].
Scientific medical studies have confirmed that 80% of the $3T (trillion) health care budget is caused by five behavioral issues: Eating, drinking, stress, smoking and lack of exercise. Poor Leadership Fitness causes 80% of the wasted human potential in every organization, which basically [mathematically] means 20% of all organizational leaders are simply 'unfit' to lead.
Every CEO – starting with self – should make Leadership Fitness their top strategic priority.