"To give away money is an easy matter and in any man's power. But to decide to whom to give it and how large and when, and for what purpose and how, is neither in every man's power nor an easy matter." Aristotle
Corporations can be a source of grant funding. Corporations and local businesses donate grants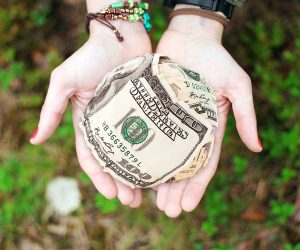 because they care about some particular issue or issues to the point of wanting to get involved. They have the financial capacity and they want to contribute to the community or society and see positive outcomes.  Oftentimes, these efforts will be aligned with their Corporate Social Responsibility programs.
Corporate grant programs sponsored by large, multinational corporations may look identical to the grant programs run by foundations. This includes a formal application process and well-defined programmatic areas. Other companies choose to limit their giving to a handful of local nonprofits with support consisting of one-time cash gifts or in-kind donations of goods or services.
Organizing Corporate Giving Programs require Strategy Development. Companies have to properly define their objectives and the reasons why it plans to come up with giving programs. Setting up a Grant Funding Program requires having sufficient understanding, knowledge, and systems in place to make it run successfully.
Corporate Philanthropy: Taking the Right Journey
Corporate Philanthropy is the act of corporation in promoting the welfare of communities through charitable donations of funds or time. Corporations must be clear on what type of support it will offer and the ways of promoting these programs. When this is done, it is most effective for the company to establish its Corporate Giving Program and set the right direction for its Corporate Philanthropic Journey.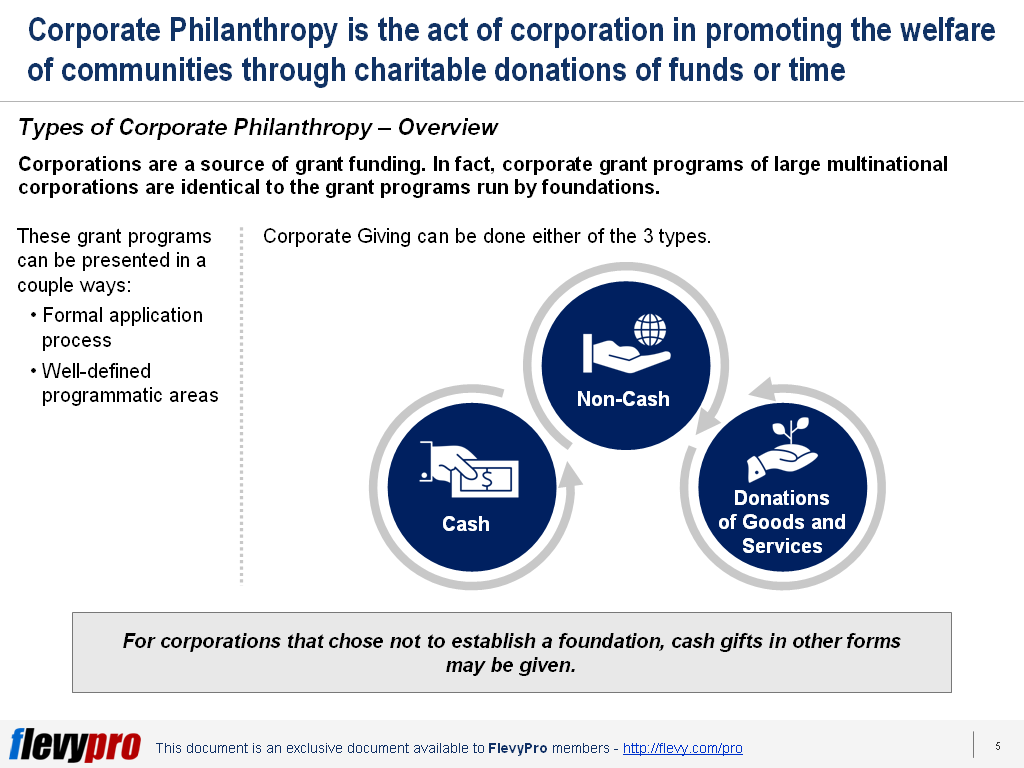 Having a good understanding of the types of Corporate Philanthropy can better guide corporations to take a good start in its Corporate Philanthropic Journey. Corporations can have a choice of whether they provide cash gifts, non-cash or donations of goods and services.
Either way, corporations initiate giving programs to achieve specific objectives and reasons. Corporations differ from foundations. Foundations make grants to further a mission that has a social good at its heart. On the other, corporate donors make gifts to complement or advance business interests.
Jumpstarting the Corporate Philanthropic Journey
Every corporation dedicated to undertaking its Corporate Philanthropic Journey wants to give it a good start. Hence, it is important for corporations to engage in various ways to promote its Corporate Giving Programs. Creating awareness is essentially important as it creates interest from target beneficiaries and moves them to action.
Corporate Giving Programs can also be promoted through partnerships and collaborations. It is a tactical way of directly informing target proponents of the company's Corporate Giving Program.
Creating awareness of the Company's Corporate Giving Programs can be achieved using six strategic approaches.
Interested in gaining more understanding of Corporate Philanthropy? You can learn more and download an editable PowerPoint about Corporate Philanthropy Primer here on the Flevy documents marketplace.
Are you a management consultant?
You can download this and hundreds of other consulting frameworks and consulting training guides from the FlevyPro library.