BENEFITS OF DOCUMENT
Provides a Policy and Procedure of Employee Resignation
Provides a Flowchart of SOP Employee Resignation
Provides of SOP Employee Resignation, Exit Interview Form, Job Experience Certificate Form
DOCUMENT DESCRIPTION
This product (
SOP Employee Resignation [Examples & Templates]

) is a 7-page Word document, which you can download immediately upon purchase.

SOP Employee Resignation (Examples & Templates)

Contents :
1. Policy of Employee Resignation
2. Procedures of Employee Resignation
3. Flowchart of SOP Employee Resignation
4. Resignation Letter Form
5. Exit Interview Form
6. Job Experience Certificate Form

The purpose of this procedure is to explain the process of employee resignation; procedures are carried out to ensure the readiness to replace a resigning employee and also to find out the reasons for the resignation..

The procedure of notifying an employee's resignation is not carried out abruptly. Employees must notify HR at least 30 days prior to their resignation date. An "exit interview" is conducted to determine the reasons for resigning; this information will be useful to the HR Department in managing employees' motivation and performance.

The reasons why an employee wants to resign may be commonplace or obvious, like wanting to pursue other opportunities or feeling undervalued. But before an employee takes the plunge, employers are usually already aware.

About 85% of employers in Asia claim they can tell when someone on their staff is about to leave, according to our recent exit process survey. They believe they can foresee when an employee is contemplating leaving if he or she is distracted, disengaged, less efficient and often absent.

Keeping a conscious lookout for the tell-tale signs of an employee leaving is vital for three reasons. First, it helps you address the problem at an early stage and hopefully change the employee's mind. Second, it gives you the chance to prevent the resigning employee's negativity from affecting the other employees, which could drag down morale and reduce overall productivity. And finally, it allows you to have more time to put a recruitment strategy in place.

So why do professionals leave and what can you do to prevent an employee from resigning?

1. Limited growth at the company

Professionals have a strong desire to grow at a company, and a lack of growth opportunities is one of two top reasons why employees leave a job. Recognising hard work and acknowledging employees for a job well done, in addition to setting a clear career path in place can make employees feel like they have a long-term future at the organisation.

2. Feeling underpaid

Salary is another top reason. Employees can easily find out what their peers in other companies are earning, which makes them acutely aware of their market value. Offering competitive salaries and other benefits can thus motivate them to stay. Keep in mind though that not every resignation is financial in nature, and that uncovering other underlying factors may be necessary to retain an employee.

3. No longer challenged

Good employees don't want mindless work; they want to be engaged with their work and feel like they are continuously learning. Creating fresh challenges and setting new goals help employees feel useful and keeps them interested.

4. Feeling undervalued

Employees want recognition for their work. When a company ignores an employee's accomplishments, they may seek value elsewhere, such as with a new job. Implement a system that validates good workers so that your employees feel like an integral part of the company.

5. Corporate culture no longer fits

This may be the most difficult cause to fix. While other reasons centre on the individual, this is often a company-wide issue. However, promoting open communication in the workplace among managers and employees can bolster retention rates. Providing opportunities to network outside of the office also fosters a sense of camaraderie and loyalty.

Thank you.

Regards,

UJ Consulting

Got a question about the product? Email us at support@flevy.com or ask the author directly by using the "Ask the Author a Question" form. If you cannot view the preview above this document description, go here to view the large preview instead.

Source: Best Practices in Human Resources Word: SOP Employee Resignation (Examples & Templates) Word (DOCX) Document, UJ Consulting

ABOUT THE AUTHOR: UJ CONSULTING

UJ Consulting

Untung Juanto ST., MM. Founder of UJ Consulting. He is professionally experienced business and management consultant in several local and multinational companies. [read more] He has an experience in managing an effective and efficient company with various approach methods adapted to different industries because He had a career from the lower management level as Supervisor before finally being at the top management level. His Top Management experience started from the position of General Manager, VP Operation, HR Director and Business Development Director

He completed his undergraduate education majoring in Architecture at Diponegoro University, Semarang, Central Java, Indonesia. After that, He continued to Master of Management level majoring in Human Resource Management with cum laude predicate with a GPA of 3.94 at Mercubuana University, Jakarta, Indonesia.

His last work experience as Deputy President Director at Hutahaean Group in charge of 14 business units engaged in various industries including CPO Production, Oil Palm Plantation, Cassava Plantation, Tapioca flour production, 4 and 5 star hotels, waterparks, golf courses and housing with a total of employees more than 3,000 employees.

His biggest achievement was in 2021 when He served as Deputy President Director at Hutahaean Group Indonesia by increasing the company's revenue from IDR 700 billion to IDR 1.1 trillion (y/y) and increasing the profit margin by more than 20%. Doing a turn around on business units that have lost in the last 5 years become profits. In addition, He have also succeeded in creating an efficient and effective management system by redesigning the Business Process Management (BPM), reviewing Standard Operating Procedures (SOP) and Work Instructions and compiling the appropriate Key Performance Indicator Management (KPIM) to increase employee productivity.

He is currently active as a part-time business and management consultant (online) at Enquire Corp. and Flevy Corp. In addition, He also teach part-time at several universities for courses in strategic management, human resource management, project management, entrepreneurship and business.

UJ Consulting has published 168 additional documents on Flevy.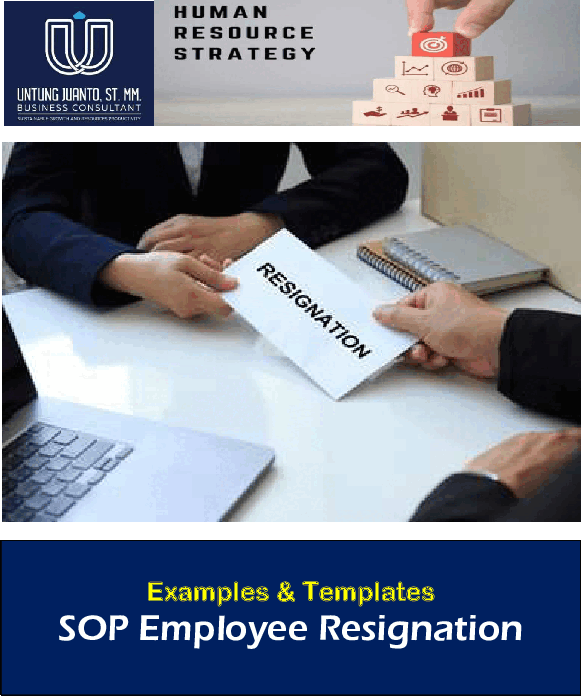 DETAILS
This business document is categorized under the function(s): Organization, Change, & HR
It applies to All Industries
File Size: 151.1 KB
Number of Pages: 7
Related Topic(s): Human Resources
Purchase includes lifetime product updates. After your purchase, you will receive an email to download this document.
Initial upload date (first version): Dec 6, 2022
Most recent version published: Dec 7, 2022