BENEFITS OF DOCUMENT
Provides a Policy & Procedures of Sick Leave Permit
Provides a Flowchart of SOP Sick Leave Permit
Provides of Sick Leave Application Form
DOCUMENT DESCRIPTION
This product (
SOP Sick Leave Permit [Examples & Templates]

) is a 4-page Word document, which you can download immediately upon purchase.

SOP Sick Leave Permit (Examples & Templates)

Contents :
1. Policy of Sick Leave Permit
2. Procedures of Sick Leave Permit
3, Flowchart of SOP Sick Leave Permit
4. Sick Leave Application Form

The purpose of this procedure is to explain the process of permitting employee's sick leave; The procedure is carried out to ensure provision of moral support for sick employees while also ensuring that the sick leave is used appropriately.

The research is clear: paid sick leave isn't just good for workers, it's good for business as well. Healthy workers are essential to a successful business and a strong economy. When workers have access to paid sick leave, they demonstrate increased job satisfaction, commitment, and morale, while employers—and their bottom lines—reap the benefits of increased worker performance and productivity and reduced worker turnover. And access to guaranteed paid sick leave is a vital component to keeping businesses open and safe through the COVID-19 pandemic and beyond.

Access to paid sick leave increases worker productivity and reduces the spread of contagious illness in the workplace, leading to direct savings for businesses.

1. Paid sick leave reduces presenteeism (when employees show up to work while sick), which costs businesses in reduced productivity. Workers with minor illnesses are less productive than their healthy co-workers. Nationally, the common cold alone costs $16.6 billion in productivity loss. After Washington State implemented its paid sick leave law, for example, the percentage of workers that went to work while sick decreased significantly.

2. Paid sick leave also reduces the spread of contagion between co-workers—further increasing productivity and labor in the workplace. Absenteeism caused by the introduction of flu-like illness in the workplace is estimated to cost employers up to 111 million workdays per year.

Paid sick leave has proven to be particularly crucial to keeping businesses open during the COVID-19 pandemic in 2020.

1. As the country with the highest cumulative number of COVID-19 cases,6 and the only one of the thirteen G12 countries with no paid sick leave, it is undeniable that the U.S. will need paid sick leave to end this crisis, to save lives, and to minimize disruption to businesses struggling to avoid the spread of COVID-19 in the workplace.

2. Paid sick leave was critical to keeping businesses open through the pandemic in 2020. One study found that states in which workers gained temporary access to paid sick leave through the federal Families First Coronavirus Response Act8 had around 400 fewer confirmed COVID-19 cases per day as a result.

Regards,

UJ Consulting

Got a question about the product? Email us at [email protected] or ask the author directly by using the "Ask the Author a Question" form. If you cannot view the preview above this document description, go here to view the large preview instead.

Source: Best Practices in Human Resources Word: SOP Sick Leave Permit (Examples & Templates) Word (DOCX) Document, UJ Consulting

ABOUT THE AUTHOR: UJ CONSULTING

UJ Consulting

Untung Juanto ST., MM. Founder of UJ Consulting. He is professionally experienced business and management consultant in several local and multinational companies. [read more] He has an experience in managing an effective and efficient company with various approach methods adapted to different industries because He had a career from the lower management level as Supervisor before finally being at the top management level. His Top Management experience started from the position of General Manager, VP Operation, HR Director and Business Development Director

He completed his undergraduate education majoring in Architecture at Diponegoro University, Semarang, Central Java, Indonesia. After that, He continued to Master of Management level majoring in Human Resource Management with cum laude predicate with a GPA of 3.94 at Mercubuana University, Jakarta, Indonesia.

His last work experience as Deputy President Director at Hutahaean Group in charge of 14 business units engaged in various industries including CPO Production, Oil Palm Plantation, Cassava Plantation, Tapioca flour production, 4 and 5 star hotels, waterparks, golf courses and housing with a total of employees more than 3,000 employees.

His biggest achievement was in 2021 when He served as Deputy President Director at Hutahaean Group Indonesia by increasing the company's revenue from IDR 700 billion to IDR 1.1 trillion (y/y) and increasing the profit margin by more than 20%. Doing a turn around on business units that have lost in the last 5 years become profits. In addition, He have also succeeded in creating an efficient and effective management system by redesigning the Business Process Management (BPM), reviewing Standard Operating Procedures (SOP) and Work Instructions and compiling the appropriate Key Performance Indicator Management (KPIM) to increase employee productivity.

He is currently active as a part-time business and management consultant (online) at Enquire Corp. and Flevy Corp. In addition, He also teach part-time at several universities for courses in strategic management, human resource management, project management, entrepreneurship and business.

UJ Consulting has published 171 additional documents on Flevy.
---
$20.00
All fees included. Immediate download upon purchase.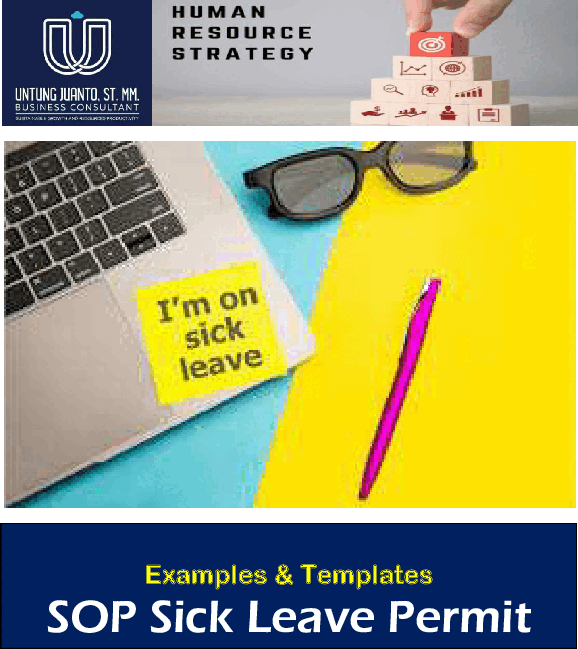 DOCUMENT DETAILS
File Size: 127.7 KB
Number of Pages: 4
Immediate digital download upon purchase.
Lifetime document updates included with purchase.
Completely editable & customizable DOCX document.
Initial upload date (first version): Dec 5, 2022
Most recent version published: Dec 5, 2022
---