BENEFITS OF DOCUMENT
Provides a Policy & Procedure of Employee Warning Letter
Provides s Flowchart SOP Employee Warning Letter
Provides of Warning Letter Templates
DOCUMENT DESCRIPTION
This product (
SOP Employee Warning Letter [Examples & Templates]

) is a 5-page Word document, which you can download immediately upon purchase.

SOP Employee Warning Letter (Examples & Templates)

Contents :
1. Policy of Employee Warning Letter
2. Procedure of Employee Warning Letter
3. Flowchart of SOP Employee Warning Letter
4. Warning Letter Templates

The purpose of this procedure is to explain the process of issuing employee warning letter; that company regulations and work ethics are followed.

The issuance of warning letter is carried out in accordance with company regulations and the Manpower. The warning letter is issued once everything is verified and is supported by solid evidence. The warning letter is issued to enforce employee discipline in accordance with company regulations and work ethics.

Discipline particularly positive discipline follows a typical sequence from mild to harsh: These vary from oral warning, written notice, suspension, demotion, pay cut and dismissal in that order.

Discipline is the regulation and modulation of human activities to produce a controlled performance. The real purpose of discipline is quite simple. It is to encourage employees to confirm to established standards of job performance and to behave sensibly and safely at work. Discipline is essential to all organized group action.

Discipline is employee learning that promotes self-control, dedication, and orderly conduct. In relation to employees in the U.S., discipline is generally used in a restricted sense to mean punishment. Consequently, the written procedures used to punish employees for job deficiencies are called disciplinary procedures.

Punishment is the process of either administering an unpleasant stimulus, such as a warning letter or a suspension, or withholding a reward, such as not granting a scheduled pay increase because of an employee's job deficiencies. Punishment is only one form of discipline; other forms are positive reinforcement, including commendations and praise, and human resources development.

The first step is to establish and maintain a reasonable, but firm discipline line.

TOO HIGH – People are insulted. Productivity drops.
TOO LOW – People take liberties. Productivity drops.

According to Richard D. Calhoon, "Discipline is the force that prompts individuals or groups to observe rules, regulations, standards and procedures deemed necessary for an organization."

Therefore discipline means securing consistent behaviour in accordance with the accepted norms of behaviour. I am sure you will agree that discipline is essential in every aspect of life. It is equally essential in industrial undertakings.

Simply stated, discipline means orderliness. It implies the absence of chaos, irregularity and confusion in the behaviour of workers.

Thank you.

Regards,

UJ Consulting

Got a question about the product? Email us at [email protected] or ask the author directly by using the "Ask the Author a Question" form. If you cannot view the preview above this document description, go here to view the large preview instead.

Source: Best Practices in Human Resources Word: SOP Employee Warning Letter (Examples & Templates) Word (DOCX) Document, UJ Consulting

ABOUT THE AUTHOR: UJ CONSULTING

UJ Consulting

Untung Juanto ST., MM. Founder of UJ Consulting. He is professionally experienced business and management consultant in several local and multinational companies. [read more] He has an experience in managing an effective and efficient company with various approach methods adapted to different industries because He had a career from the lower management level as Supervisor before finally being at the top management level. His Top Management experience started from the position of General Manager, VP Operation, HR Director and Business Development Director

He completed his undergraduate education majoring in Architecture at Diponegoro University, Semarang, Central Java, Indonesia. After that, He continued to Master of Management level majoring in Human Resource Management with cum laude predicate with a GPA of 3.94 at Mercubuana University, Jakarta, Indonesia.

His last work experience as Deputy President Director at Hutahaean Group in charge of 14 business units engaged in various industries including CPO Production, Oil Palm Plantation, Cassava Plantation, Tapioca flour production, 4 and 5 star hotels, waterparks, golf courses and housing with a total of employees more than 3,000 employees.

His biggest achievement was in 2021 when He served as Deputy President Director at Hutahaean Group Indonesia by increasing the company's revenue from IDR 700 billion to IDR 1.1 trillion (y/y) and increasing the profit margin by more than 20%. Doing a turn around on business units that have lost in the last 5 years become profits. In addition, He have also succeeded in creating an efficient and effective management system by redesigning the Business Process Management (BPM), reviewing Standard Operating Procedures (SOP) and Work Instructions and compiling the appropriate Key Performance Indicator Management (KPIM) to increase employee productivity.

He is currently active as a part-time business and management consultant (online) at Enquire Corp. and Flevy Corp. In addition, He also teach part-time at several universities for courses in strategic management, human resource management, project management, entrepreneurship and business.

UJ Consulting has published 171 additional documents on Flevy.
---
$20.00
All fees included. Immediate download upon purchase.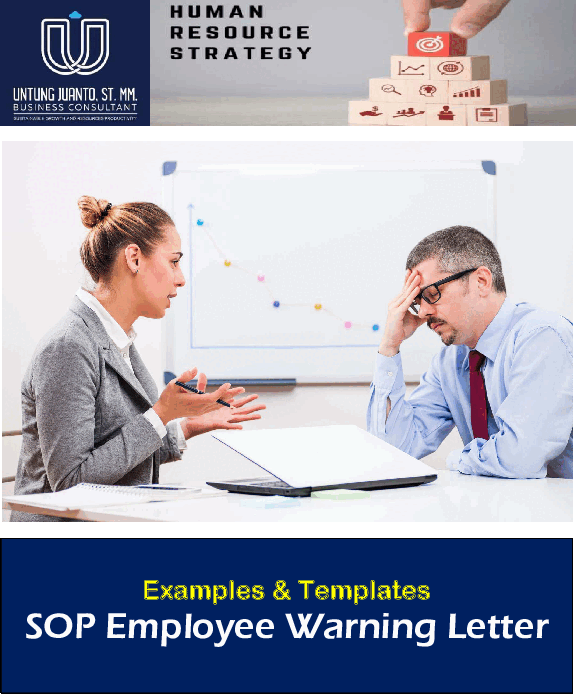 DOCUMENT DETAILS
File Size: 296 KB
Number of Pages: 5
Immediate digital download upon purchase.
Lifetime document updates included with purchase.
Completely editable & customizable DOCX document.
Initial upload date (first version): Dec 6, 2022
Most recent version published: Dec 7, 2022
---