Which Virtual Data Room Provider Should You Choose in 2022?
Featured Best Practice on Data Governance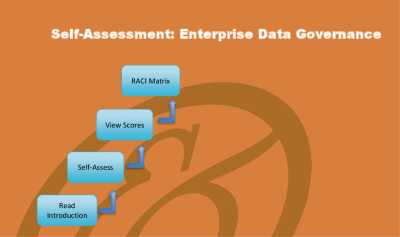 Excel workbook
Save time, empower your teams and effectively upgrade your processes with access to this practical Enterprise Data Governance Toolkit and guide. Address common challenges with best-practice templates, step-by-step work plans and maturity diagnostics for any Enterprise Data Governance related
[read more]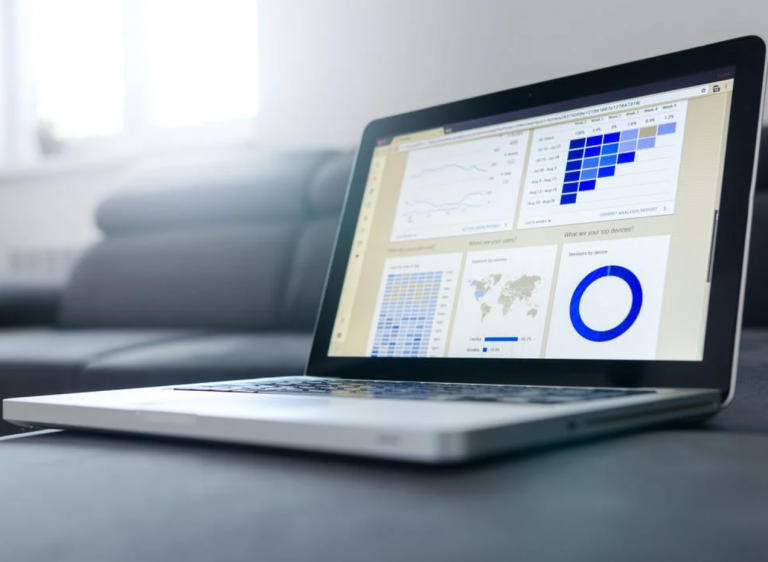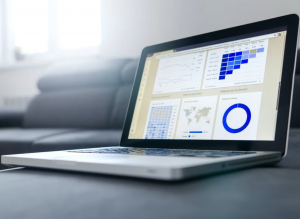 Most businesses prefer virtual data rooms to traditional physical data rooms because of the advanced privileges they are exposed to. As secure online repositories, virtual data rooms assure reliable storage and distribution, which may sometimes involve financial transactions.
Online data room software can also be used as ongoing document repositories, facilitating an impressive organization of confidential business documents and adequate control and monitoring of people's access
Even though there are many virtual data providers available, some could be considered better. This article will help unveil some of these providers you should choose in 2022 for optimal data room services.
What Is a Virtual Data Room?
A virtual data room is an online database used for storing and distributing confidential data. It is software used when there is a need to secure sensitive corporate information. It comes with numerous benefits that place it above the traditional physical data deal rooms. With it, financial transactions can be effectively and efficiently done anywhere around the globe virtually.
Some of the areas where virtual data rooms are used include mergers and acquisitions (M&A), fundraising, IPO, strategic partnerships, audits, intellectual property (IP) management, board communications, and secure document sharing.  Besides, they are used in industries such as technology, life sciences, investment banking, legal firms, and private equity and venture capital.
The Advantages of Virtual Data Room
Virtual data rooms are designed to improve efficiency and productivity regardless of the market, industry, and business model. With this software, workflows are incredibly improved for special projects and day-to-day operations. Besides, users are provided with an online platform to store data, communicate, assign tasks, and monitor project progress. Below is the comprehensive list of things virtual data rooms can do:
Offer a secure data storage
Help control confidential information better
Assist with the gathering of helpful feedback and analytics
Help network structure in the information system efficiently with other structures.
Rapid data organization and transmission
Can be accessed anywhere at anytime
Provide better accountability measures
Can execute projects and deals faster
Choosing the Best Virtual Data Room Provider
If you wish to enjoy the benefits of data room software but don't know where to start just yet,  below are the ways to go about it.
Break down your needs and abilities: It's crucial that you know your purpose for buying the software and its effect on your current practices. So, you must know how much storage you need, the kind of files to store, your budget, the team members to use it for, the expected effect on your workstreams, and the amount of data storage or other requirements.
Know the needed features: Since you know your needs, you need to choose the VDR with the features that can address them. While some VDRs only feature a secure place for data storage, others offer features that enhance data room due diligence and collaboration and also have project management features. The categories that these features commonly fall into include security, document management, permission settings, analytics, and customer support.
Consider data room pricing: Your budget is important because the pricing models of VDRs do vary. So, before you choose a virtual data room provider, you should know what your budget is. Through this, you can narrow your search. Also, the project's length and user number for the software must be considered.
Check out different data rooms: Since there are numerous virtual data room providers, you may need to compare those you think are the best fit for your needs. There are comparison charts you can use. Some include Capterra Comparison Feature and Virtual Data Room Comparison Table.
Read the reviews: What people say about the provider you intend to choose matters. So, it's great if you can go online to read other users' reviews. However, you must be careful because some review sites and reviews are fake.
The Best Virtual Data Room Service Providers
There are numerous virtual data room service providers available,  but some have better features than others. To help you with the best in 2022, we offer you some top-rated providers perfect for your business.
iDeals
iDeals is a reliable virtual data room provider that has been used in different professions to meet specific needs. It has been successfully used by investment bankers, managers, and lawyers in different parts of the world.
The software is designed to offer optimal solutions to customers. These solutions are comfortable and secure and can assist them in achieving their set goals.
It's an online platform that supports over 25 file formats and provides security tools such as two-step verification, data encryption, smart filters, etc. To enhance your company's transparency and accountability, iDeals can offer audit trails.
Its key features include a user-friendly interface, easy-to-setup software, multiple customization and collaboration tools, bulk uploads (with no number or size limit), and users' activity shown by graphs and customs reports.  Besides, it comes with three plans (Basic, Pro, and Business). You need to get in touch with the vendor to know the details.
Intralinks
Intralinks is a trusted data room provider that offers a wide range of advanced features. It is ideal for medium and large businesses by offering every basic data room service to facilitate collaboration and conduct due diligence. It also sets users up for success via optional training, consulting services, and round-the-clock support.
Its key features include reporting in detail on data room activity, bulk uploads of folders and files, and drag-and-drop functionality. It supports multiple languages and is available on different device models, including iPhone/iPad, Android, Mac, and Windows. Intralinks is one of the providers that provide a 30-day free trial for potential customers.
Clinked
Clinked is a data room provider with numerous software features. These features include document management, file sharing, content management, VDR, knowledge management,  internal communication,  workflow management,  social networking, and collaboration features.
As a cloud-based platform,  it is a Software as a Solution (SaaS) available on Android and iOS. With it, users will enjoy audit trail, version control, file recovery,  file request, controlled access permissions, custom branding, etc.
Conclusion
Keeping confidential information safe should be the priority of any business. To do this efficiently and effectively in a very easy way, a virtual data room will be an ideal option. Now that you know what VDRs are, their benefits, how to choose them, and some of the trusted and available ones, you shouldn't have any problem getting the provider that is the best fit for your business.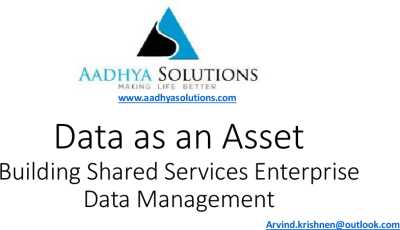 38-slide PowerPoint presentation
This is a comprehensive document that details how an enterprise wide shared services model for data management could transform IT business synergy, while creating increased ROI. The strategy document details: 1. Common Issues when adequate data architecture & governance processes are not in
[read more]
Do You Want to Implement Business Best Practices?
You can download in-depth presentations on Data Governance and 100s of management topics from the FlevyPro Library. FlevyPro is trusted and utilized by 1000s of management consultants and corporate executives.
For even more best practices available on Flevy, have a look at our top 100 lists:
These best practices are of the same as those leveraged by top-tier management consulting firms, like McKinsey, BCG, Bain, and Accenture. Improve the growth and efficiency of your organization by utilizing these best practice frameworks, templates, and tools. Most were developed by seasoned executives and consultants with over 20+ years of experience.
Readers of This Article Are Interested in These Resources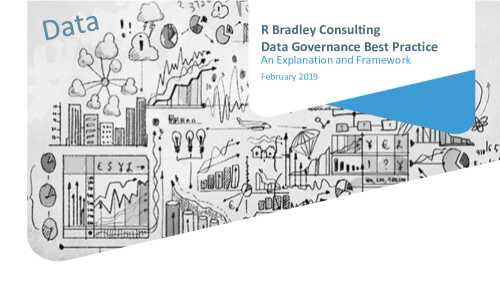 21-slide PowerPoint presentation
This document describes the core elements of data governance. From "why" through to descriptions of specific roles it presents a comprehensive structure to how you should be applying data governance, what you can achieve and what your current issues are likely to be.
23-slide PowerPoint presentation

23-slide PowerPoint presentation
About Shane Avron
Shane Avron is a freelance writer, specializing in business, general management, enterprise software, and digital technologies. In addition to Flevy, Shane's articles have appeared in Huffington Post, Forbes Magazine, among other business journals.
Top 10 Recommended Documents on Data Governance
Excel workbook
38-slide PowerPoint presentation
21-slide PowerPoint presentation
This document describes the core elements of data governance. From "why" through to descriptions of specific roles it presents a comprehensive structure to how you should be applying data governance, what you can achieve and what your current issues are likely to be.
23-slide PowerPoint presentation
23-slide PowerPoint presentation
24-slide PowerPoint presentation
23-slide PowerPoint presentation
35-slide PowerPoint presentation
54-slide PowerPoint presentation
Excel workbook

» View more resources Data Governance here.
» View the Top 100 Best Practices on Flevy.