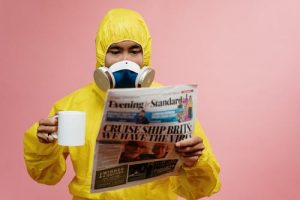 The coronavirus has side-swept businesses in every industry in 2020 and challenged companies in more ways than one. There have been a number of difficult issues to arise due to the pandemic and it is those that have been able to adjust and adapt that will continue to succeed. So, what have the main challenges been?
Loss of Revenue
Obviously, loss of revenue has been problematic especially in certain industries. The threat of the virus and subsequent government-enforced lockdowns has stopped people from consuming in the same way that they normally would which has created cash flow issues.
The Need to Diversify
The change to normal life has meant that business have had to adjust and diversify in order to find continued success. It is always challenging to oversee periods of change and diversification which is why it could be a smart idea to use interim management with an external outlook to successfully implement changes that will help the business to succeed during this challenging period.
Unsettled Staff
The pandemic has led to people worried about their health, the health of their loved ones, their livelihoods and social lives, so it is understandable if staff feel unsettled and worried. Remote working has been a big change but can be a positive one for staff provided that you know how to manage remote teams and make it a priority to look after staff wellbeing and reassure them where possible.
Redundancies
Sadly, not every job can be saved and redundancies are sometimes essential in order to keep the business afloat. Businesses may want to look into alternatives such as reducing costs, shorter working weeks, contract changes and job shares but where this is not possible you will want to provide as much support as possible.
Inability to Pay Costs
Many businesses are haemorrhaging money as a result of the coronavirus with very little money coming in to the business with the regular expenses still having to be covered which obviously creates an unsustainable situation. It is important to make sure that you are receiving the government support that you are entitled to, to slash costs where possible and to look into other forms of capital and support as there are options available which could help during this challenging time.
These are just a few of the main challenges that businesses are facing as a result of the pandemic. It is an incredibly difficult period for all and it will require careful and intelligent management for businesses to survive, but it is possible and it is important to remain optimistic where possible. Finding ways to adapt, branching out into new markets, being smart with money and seeking support are all ways that you can manage during this time.