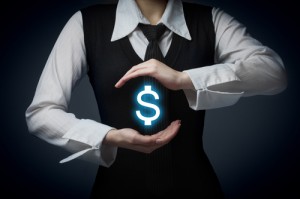 Making a profit is the goal of every small business, but managing finances can often seem like an obstacle towards achieving that end. Nearly half of small business owners say bookkeeping is their least favorite part of running their business, according to a TD Bank survey. One in five business owners say managing their money and finances keep them up at night worrying. Fortunately, managing your small business finances doesn't have to be a nightmare. Here are some simple strategies you can implement to help you better manage your business finances.
Automating Your Financial Management
One reason small business owners find financial management cumbersome is because they're still trying to do it manually. Nearly half of small business owners don't use modern technology to handle their accounting, a Yodle survey found. But using a cloud-based accounting system such as QuickBooks Online or Microsoft Dynamics can save you tons of time and work by letting you automate processing of items such as transaction reporting, expense reporting, inventory and tax preparation. Automation also reduces the risk of data entry errors, which can be time-consuming and costly. 52 percent of business owners see a reduction in financial errors after adopting accounting software, according to a Capterra survey.
Pursuing Financial Goals
Managing your finances becomes easier when you have clear financial goals. The Hartford recommends that you set your business goals by first articulating a vision that defines what you want your business to achieve. You can then select financial goals that align with this vision and start considering tactics to achieve these goals. Make your goals measurable so that you can track your progress and make adjustments. For instance, instead of saying you want to make more money, define a specific revenue target, such as saying that you aim to double your revenue by this quarter next year. Then start defining tactics that will enable you to reach this goal, again using measurable numbers. For instance, if your goal is to double your revenue, how many more sales would it take to achieve this? How many prospects would you need to reach to make that many sales? How much would that require you to spend on marketing?
Multiplying Your Revenue
A major financial goal for any business is increasing revenue. Marketing legend Jay Abraham says that there are three key ways to grow your revenue for any business: increase the number of customers you sell to, increase the average amount per purchase your customers buy or increase the number of times your customers buy from you. You can increase your revenue by improving your numbers in any one of these areas, or you can multiple your revenue exponentially by boosting your numbers in more than one area. To achieve this, you might set goals such as increasing the number of views your Facebook page gets, adding a premium product to your product line or developing an upsell program to generate more repeat business.
In addition to using these methods to grow your main line of business, you can raise more capital for your business by diversifying your income streams. For instance, you might get involved with a direct sales program like Amway to open up another source of income, or you might sell services through an on-demand platform such as TaskRabbit or Stocksy.
Reducing Your Expenses
Cutting your expenses can be another way to boost your bottom line. Small business strategist Donna Marie Thompson recommends several approaches you can take to cutting costs. One is to review your expense categories and look for ways you can trim individual items. For instance, you may be able to cut payroll costs by outsourcing, or you may be able to cut IT costs by using a cloud-based solution instead of an on-premises server.
Another approach is focusing on costs associated with a particular product or service. For instance, you might see if you can cut costs by using a different material, supplier or shipping method.
A third approach is cutting costs geographically by focusing on expenses associated with a particular location. For instance, if one of your branch locations is unprofitable, you might consider whether those resources would be better deployed elsewhere.