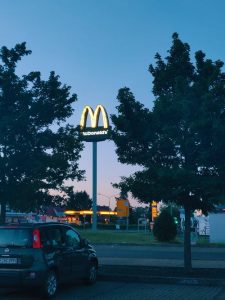 Whether this is your first franchise or your fifth, it's easy to get caught up in the day-to-day tasks and become overwhelmed. The early few days are often the hardest when starting a new business. From hiring staff, filling inventory, and marketing your new business, rest assured that your day-to-day as a full-time franchisee won't remain this hectic forever.
Even though you possess the drive and work ethic needed to run a successful business, simple missteps can quickly derail your business. To get their business up and running swiftly, new franchises often cut corners when drafting business plans. Similarly, these rookie franchisees often forget to train their employees and skip researching costs properly. All of these simple slip-ups set franchisees up for failure and bankruptcy.
As a franchisee, you must assume responsibility for securing financing for the building, budgeting for the necessary equipment, and adhering to the franchising agreement. So if your franchise is failing financially, the financial losses and debts are on you. As a franchisee, your initial debts are often astronomical, and without filing for bankruptcy, it would take you a lifetime to pay them off. If your business dips into dangerous red territory, you'll need to partner up with a team of bankruptcy attorneys like these.
Top 7 Mistakes New Franchisees Need to Avoid Making
Bad Business Models
As a franchisee, your business model is the key to your success. If you do not take the time to research and write a business model tailored to your business's needs, you are setting yourself up for failure. While coming up with your business model, speak with successful business owners and request their input. Taking the time to ensure you have a rock-solid business model is a surefire way to steer your business toward success.
Thinking you know more than the franchisor
The individuals in charge of running your franchisor's business have experience and knowledge when it comes to operating a successful business. When they reach out and offer suggestions or corrections, don't brush these priceless tidbits of information off.
Not researching costs
Before making any financial commitments, do your research. From SBA loans to inventory pricing, investigating every dimension of what you're spending your business' hard-earned cash on will ensure you score a fair price.
Underestimating Your Expenses
A franchisor or vendor may present you deals that only show partial pricing and not the total cost when trying to get your business. Always request a comprehensive breakdown of an agreement's key components and possible exceptions.
Thinking you don't have a boss
As a franchisee, it may feel like you are the boss and have the final say over every detail of your business, but your franchise agreement says otherwise. The franchise owner has the final say on many aspects of a franchisee's business. If you fail to follow the franchisor's instructions, you risk losing your franchise agreement and business.
Poorly training your employees
Failure caused by a lack of training or mismanagement is most likely to occur in newer businesses and start-ups than experienced companies. With this brutal reality in mind, your employees need to be oriented and trained to perform their tasks. To ensure your employees maintain optimal productivity, you'll need to assume a hands-on managerial role.
Not putting in the time
Successful businesses are run by individuals who are willing to put in the time and effort to make them successful. If your business duties require you to work 12-14 hour days, do it. The initial amount of work is high when starting a business, but your hard work will eventually pay off.
In conclusion
Don't let a franchise with glowing potential slip through your fingers. With these success-sabotaging slip-ups in mind, you can meet the franchise owner's expectations without fail.