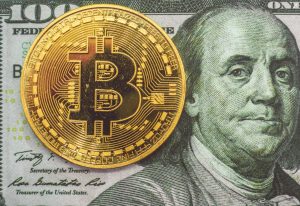 Despite everything that has happened since the March 2020, new businesses are finding a way forward. CNBC figures collected from Yelp indicate that over 500,000 new businesses were founded in the 12 months up to April 2021 – only 11% down from the previous year. Given everything, that's a huge number. What this shows is that finance is available, despite reticence from the usual lenders to get involved. Getting to grips with this new way of financing, and finding value, is the key for would-be entrepreneurs.
Equity investment
There are two classic forms of private investment – equity and debt. The former, where a group or individual takes a piece of your company and determines both value and control as a result, is just as relevant as it has ever been. However, in the digital age, where private equity can come from a much wider shareholder base than before, it's important that entrepreneurs understand the nature of their finance and how any equity investment will operate. Getting a grip on modern equity investment trends and terms is a good way to find investment – Reuters have outlined the incredible continuing interest of investors, especially in tech sectors, with key growth indexes seeing a 6% rise.
The digital coin
The opening of financing through digital routes has seen a liberalization in methods and increasing value to be found digitally. CNBC now report that many large investors are close to accepting digital coins as a form of investment, and that means greater potential for businesses – the deregulated nature of these coins is providing a greater range of potential for businesses. Be wary, however, of common scams involved with coins – they aren't limited to just investing in coins themselves, as the CFTC outlines.
Targeting industries
The past few months has also seen the rise of the retail investor, with the impact of Reddit-based mass investment movements causing consternation among institutional figures. NASDAQ have highlighted this in a round-up of industry ETFs, and as a new entrepreneur, this can be an interested route to look down for investment. Retail investors now offer more value than ever both in private and public investment, and getting a grip of the platforms and vehicles they choose to move their money can help you to find new cash flow.
In many ways, investment hasn't changed, whether that be private or public. What has changed is the terms and the ways of doing business. Getting to grips with this new way of working will help your nascent business to flourish.