Editor's note: This is part of  30-day challenge series written by Hanane Anouna.   You can follow along and read the full series here.
* * * *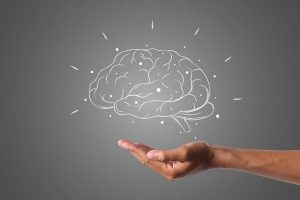 A football player never starts a major game unless he is trained physically and mentally on the strategies of success in his field. This process may take weeks, months, or even years depending on the importance of the game. It requires healthy daily habits, focus and persistence.
 What about you? Do you have the mental strength to reach your own goals?  Or do you consider that either you have it or not?
You are not either mentally strong or mentally weak as everyone can develop the muscle of mental strength, which can impact your confidence either positively or negatively.
Three STEPS to develop your Mental Strength:
1. Be Aware of Your Inner Self-talk
Your inner self-talk is a conscious inner voice that says things you don't dare to say out loud. It can be positive or negative depending on the quality of your thoughts the environment you are in, and the people you are surrounded with.
When it is negative, it can impact your self-esteem, create anxiety, and stress. It can be destructive and can disrupt you from focusing on your major goals. When it is positive, it increases your performance, lessens your pain and reduces your stress. Research agrees that the benefits can be limitless on confidence, depression, and resilience, etc.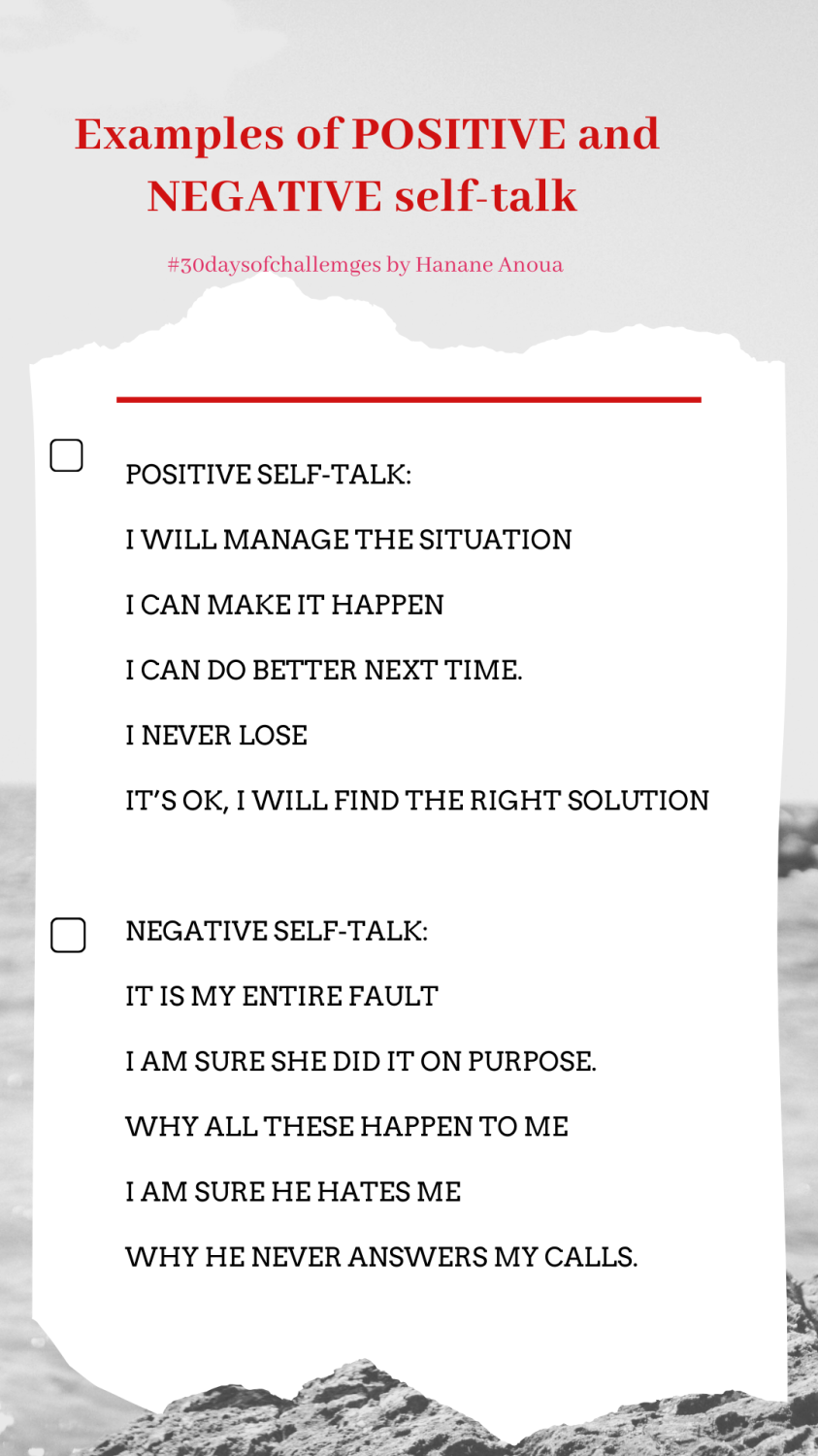 How can you overcome your self-talk? There are two techniques that had been discussed by Napoleon Hills in his book "think and grow rich" that I recommend you to read.
The counter technique: whenever you have a negative thought that pops up in your mind, you counter it with the extreme positive counter-thought. For example if you have an important meeting: "I am going to lose the opportunity", immediately counter it with: "my presentation will be successful and I will get the deal."
The delete button technique: when a negative thought crosses your mind, try to press the delete button in your mind.
This may not be easy in the beginning but great things have never been easy.  
2. Control Your Emotions: Your ABC Model
The ABC model is the result of a combined effort from eminent psychologists in the field of positive psychology and cognitive therapy that is used for emotional control in situations of distress.
This model tries to identify the sources of the distress, and it separates the core problem from the beliefs and the attitude.
Let me give you a very common example: when someone does not answer your phone calls, your may start mind reading or  developing thoughts like "he does not want to answer my calls" or "Why he always does this to me." You will start feeling frustrated and overwhelmed while the person may have his or her own reasons for not answering your call.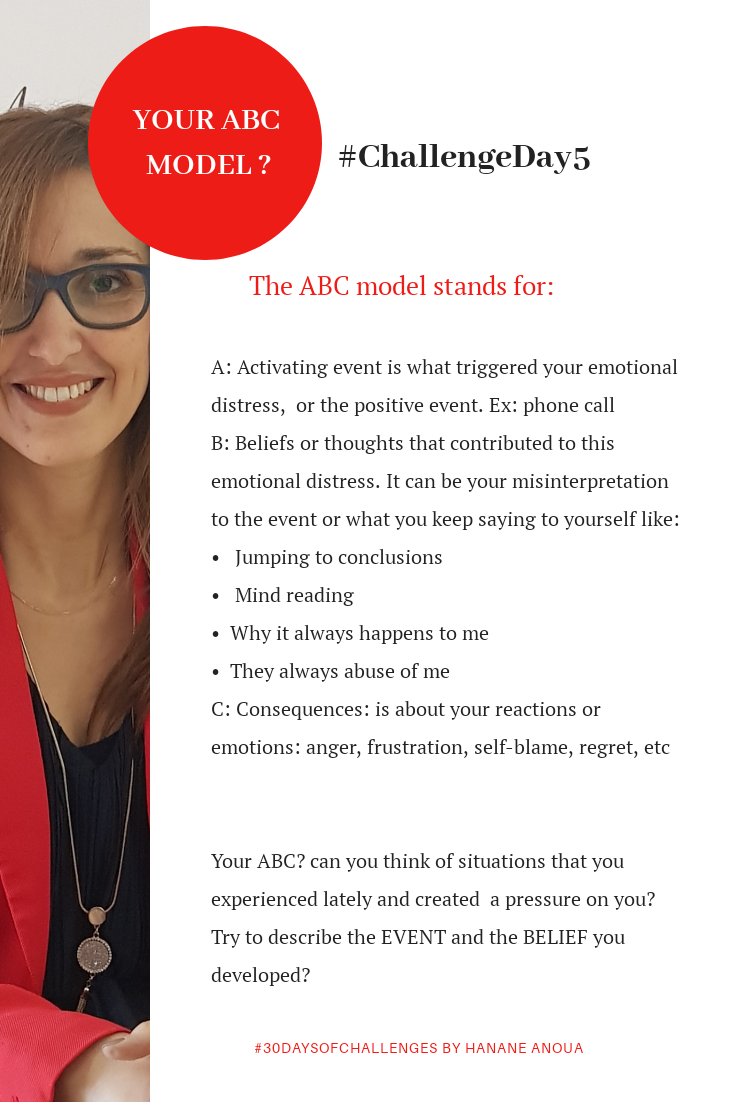 The problem is not with what happened to us but the major problem is how we react to it.
You may not be able to control the event or this epidemic but you can control how you feel about it or the thoughts you develop in regards to it.
If you apply this model with consciousness for a wise mental control, you will see a change in your reaction as a lot of situations will look miscellaneous to you.
3. Control Your Behavior
Your behavior is the first indication of the thoughts you are nurturing. You cannot be aggressive while nurturing kind thoughts. Your emotions will affect your behavior. Your behavior will determine the choices you will take. Your choices and decisions will be reflected on your actions. Your actions will shape who you are and will impact your future.
If you don't control your emotions and behavior, someone else will control your life. That's why, sometimes, you need to embrace the language of silence as not everything requires your attention.