Challenge Day 4: Build Your Confidence and Self-esteem
Featured Best Practice on Self Improvement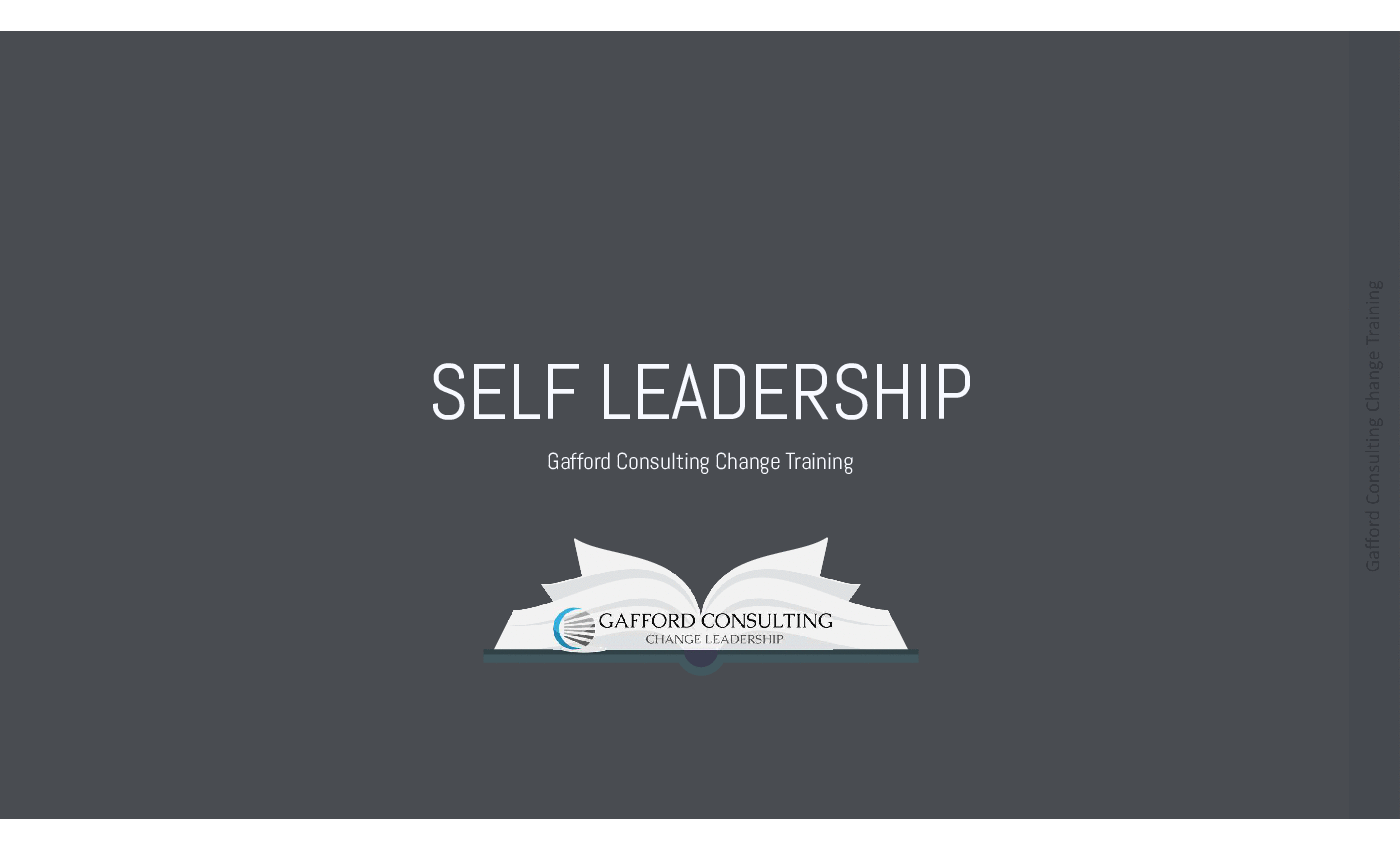 64-slide PowerPoint presentation
Self-leadership puts together taking responsibility for our outcomes, setting direction for our lives, and having tools to manage priorities. Self-leaders work at all levels of an organization. They are front-line workers in every possible role, middle managers, and CEOs. Self-leaders like Walt
[read more]
Editor's note: This is part of  30-day challenge series written by Hanane Anouna.   You can follow along and read the full series here.
* * * *
"What I must do is all that concerns me, not what the people think"– Ralph Waldo Emerson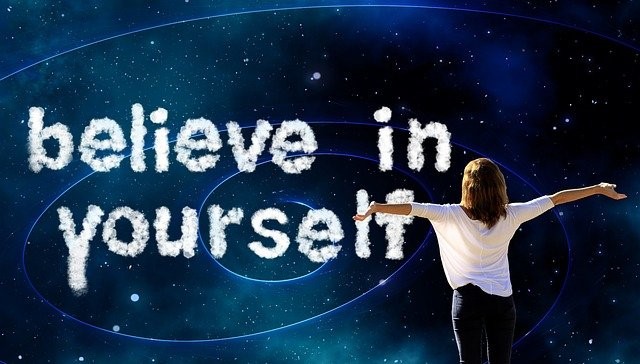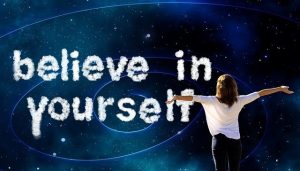 Your limiting beliefs as discussed in the last article can become convictions that constraint you from getting what you want if you do nothing about them. Self-debt can destroy your dreams, weaken your self-esteem, and negatively impact your self-confidence.
Challenging your own limiting beliefs can turn into a complete transformation when coupled with the right attitudes and the appropriate actions.
 You may be wondering what is the difference between self-esteem and self-confidence.
Self-esteem It is how you feel about yourself, if you are worthy, deserve great relations and great success. It reflects your level of self-respect. It is about the value you give to yourself independently of what others think of you. People with low self-esteem will find themselves in need of constant approval from others. They keep comparing themselves to others and they have a negative self-talk.  They say YES when they have to say No. They don't accept their limitations and they can envy others. They often don't take actions to improve their emotional and physical health.
Don't confuse self-esteem with self-image. Your self-image is what other people think of you, and your self-esteem is what you think about yourself.
Self-confidence has to do with your interactions with the external world. It is knowing what you can do and what you cannot do. It reflects your faith about your own abilities to accomplish specific tasks. People with high self-confidence are flexible, ask for help when needed, and avoid judgments. Self-confidence may vary from one situation to another as you may be confident in certain aspects while not confident in others.
A high self-esteem leads often to high confidence while an enhanced confidence does not reflect necessarily a high self-esteem.
There are many people who are confident, have great positions and successful careers but they have very low self-esteem. Their worth and value are linked to the external resources, how much money they possess, how many friends they are surrounded with, etc. Once these resources are gone, these people, most often, find it difficult to start again.
To develop more self-confidence is also about enhancing your own self-esteem and making an end to your limiting beliefs.
Building your confidence or self-esteem is not about a magical formula as it requires a lot of patience and persistence. You don't become confident only by reading this article. You become confident when you learn to combine all the strategies below.
Here 11 tips to consider from my own perspective: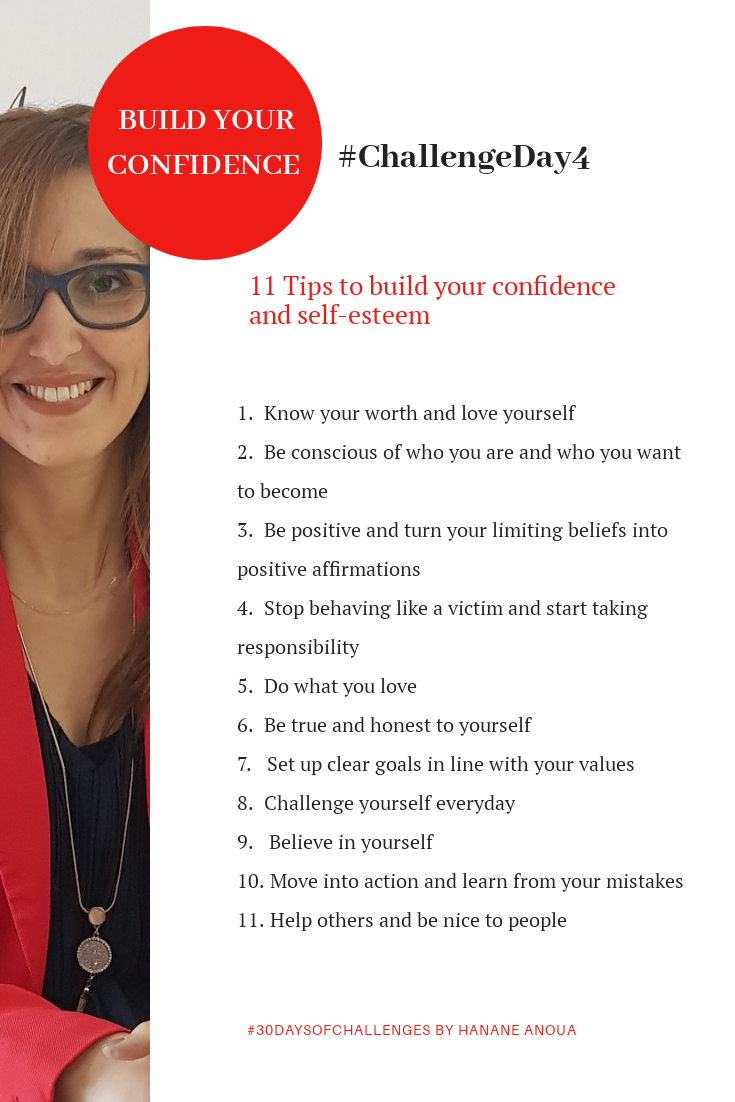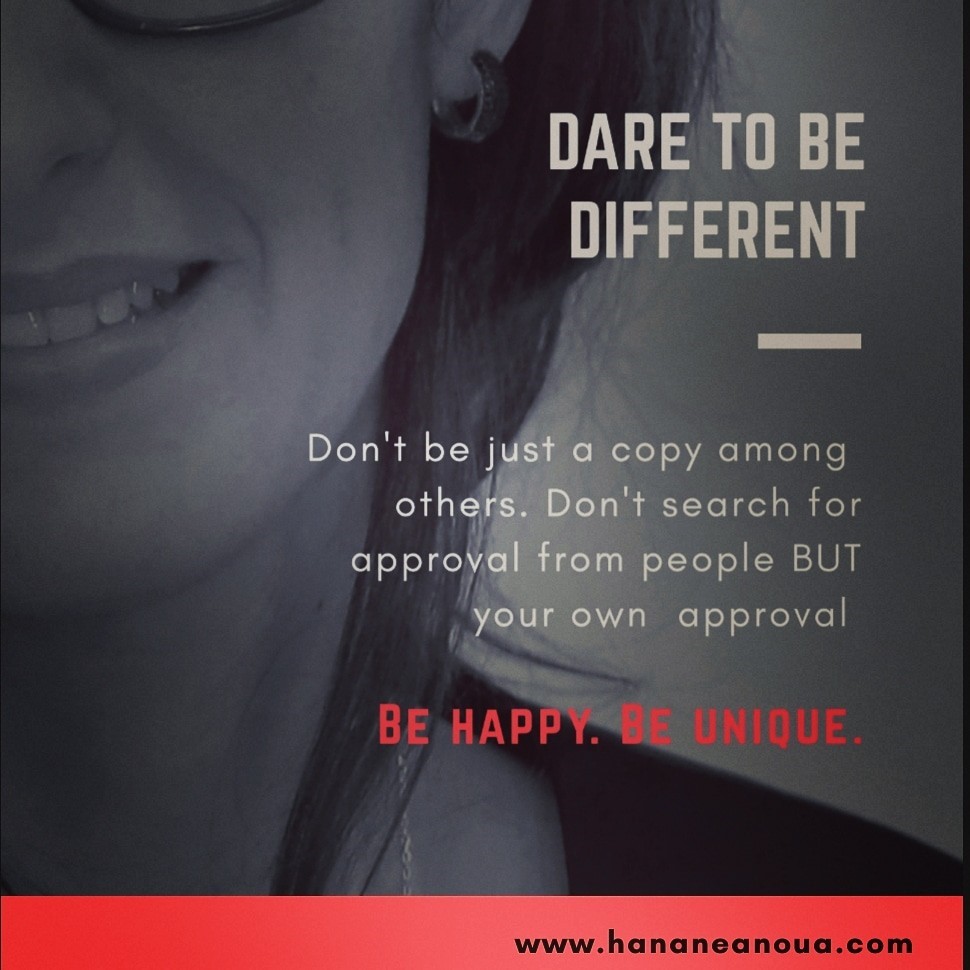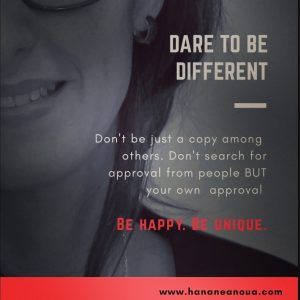 You develop more confidence and self-esteem when you are coherent between what you say and how you act as people can feel it.
When your actions are aligned with your values, and your beliefs; you walk the talk.
When you have a clear vision of the person you would like to become and the destination you are willing to take. A lot of people are going nowhere.
When you wake up every day with a plan and you thrive to accomplish your daily goals.
Readers of This Article Are Interested in These Resources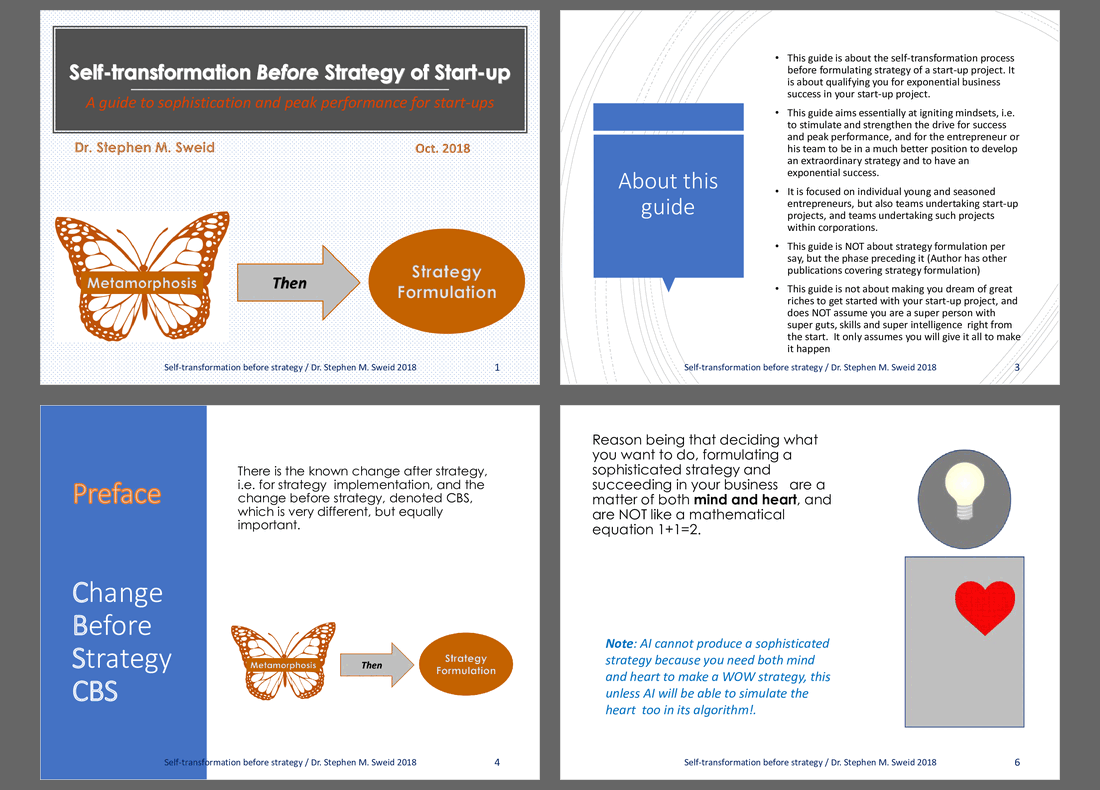 81-slide PowerPoint presentation
This guide is about Change Before Strategy (CBS). It is about sophistication and peak performance for startups. It is very useful to startups and entrepreneurs, but indeed to all private and government institutions supporting startup work, e.g. incubators, accelerators, hubs, technology
[read more]
Excel workbook

2-page Word document
About Hanane Anoua
Based in Morocco, Hanane Anoua is a certified life and executive coach, mentor, entrepreneur, and passionate writer with more than 13 years of professional experience. You can connect with
Hanane on LinkedIn here.
Top 9 Recommended Documents on Self Improvement
64-slide PowerPoint presentation
81-slide PowerPoint presentation
Excel workbook
Excel template for developing a personal Brand Statement, along with supporting Objective(s), Strategy, Tactics, and Success Measures. First tab is a completed example. Includes description of Value Propositions, how executives experience me strategically and interpersonally in a global pharmaceutical context.
2-page Word document
This is a Personal Development Action Plan template built in MS Word.
12-page PDF document
Excel workbook
42-page PDF document
52-page Word document
50-slide PowerPoint presentation

» View more resources Self Improvement here.
» View the Top 100 Best Practices on Flevy.