Editor's note: This is part of  30-day challenge series written by Hanane Anouna.   You can follow along and read the full series here.
* * * *
"Whether you think you can or you think you can't, you're right" – Henry Ford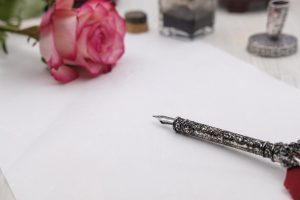 Your belief in yourself is one of the major keys to success as discussed in the last article, but it has never been an easy task for everyone. A lot of people are stuck, and crippled from attaining theirs goals and dreams because of their own limiting beliefs. 
What Is a Limiting Belief?
A limiting belief is an unconscious belief that you keep repeating to yourself until you start believing in it which can hinder you from getting what you want. These limiting beliefs are thoughts created during your childhood, or repeated to you by family members, parents, educators, or your friends. When repeated everyday, these beliefs can impact your behavior and decision making. This will create embedded patterns of thoughts that may be difficult to change.
Awareness can give you the opportunity to change these limiting beliefs by embracing new enlightened ones.
Examples of Limiting Beliefs
Your limiting beliefs can involve different areas of your life including your career, your health, relationships and even money.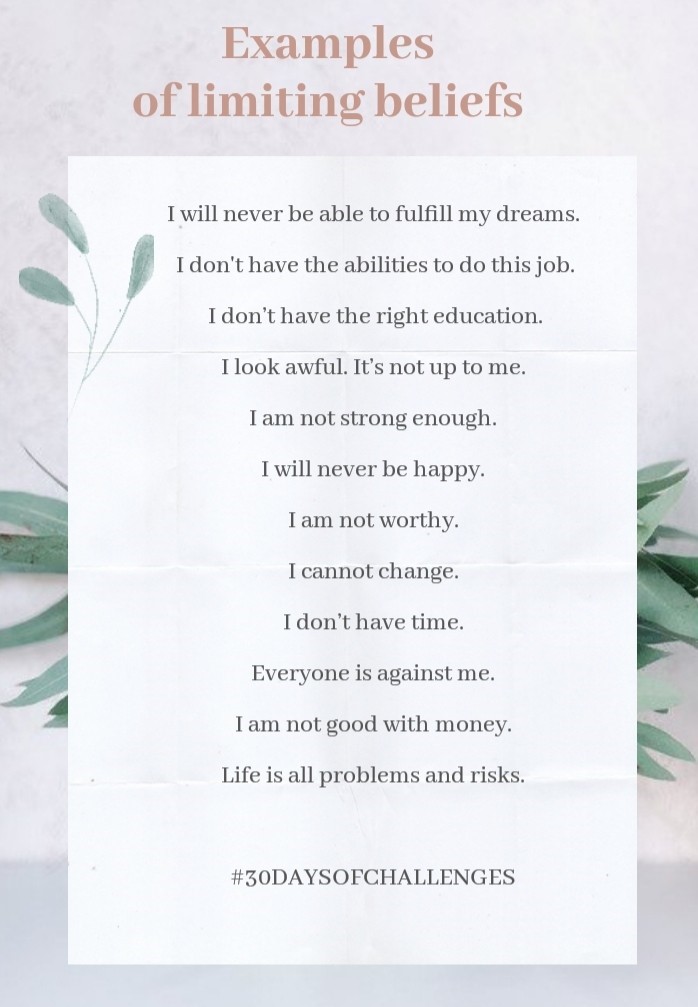 Distinguish between a Belief and a Fact?
If you are 40 years old and you think that you are "too old to start working on your dreams or learning new skills", then it is just a belief as it is true but only in your mind.
"This epidemic has impacted the life of millions of people all over the world" is a fact but "my life will never become as before" is a belief. 
How Can You Identify and Overcome Your Limiting Beliefs?
It may not be easy to identify them as they are in the invisible part of the iceberg, in the subconscious mind. You need to find time for yourself to pause and reflect. Cut off all connections as you are the only person to do this inner journey. Identifying your limiting beliefs can be key to healing or improvement. It is not a task that you may accomplish in one day as it may take weeks, months or more depending on your efforts.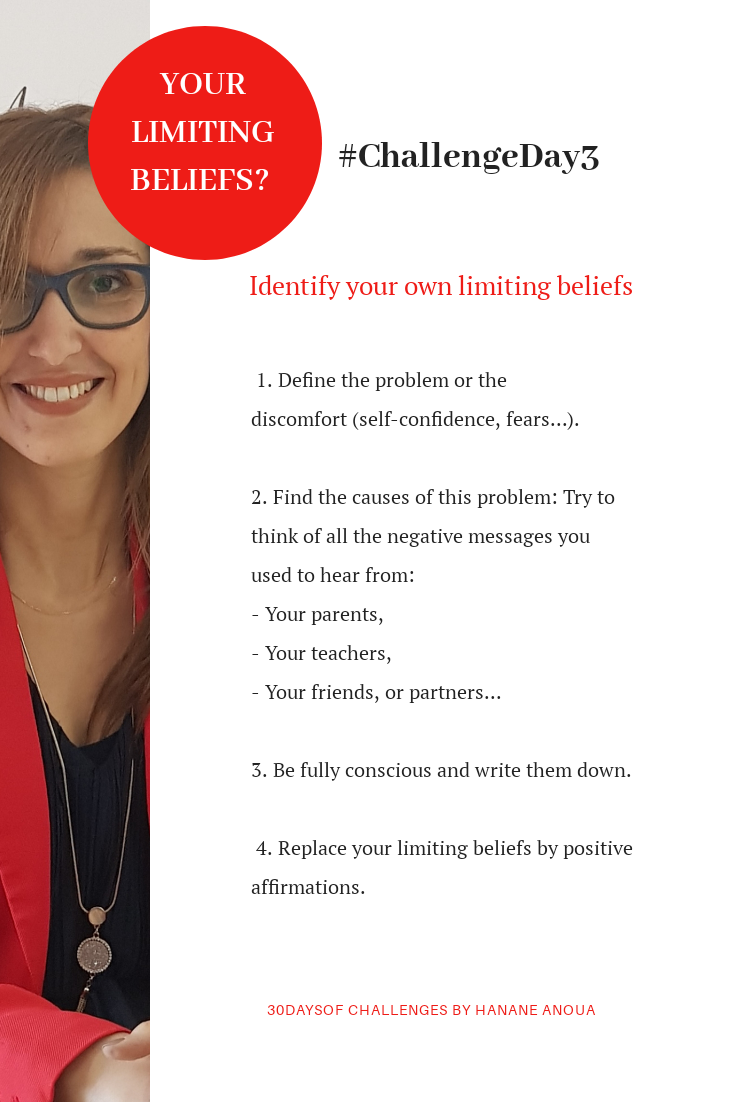 Positive affirmations can be used to re-program your patterns of thoughts and change the way you think about yourself. They are short and positive statements which will enable you to get rid of these self-defeating beliefs and re-program your subconscious mind:
They may not create miracles but repeating them every day will start changing the story of your life and will enable you to create new patterns of thoughts, and new beliefs.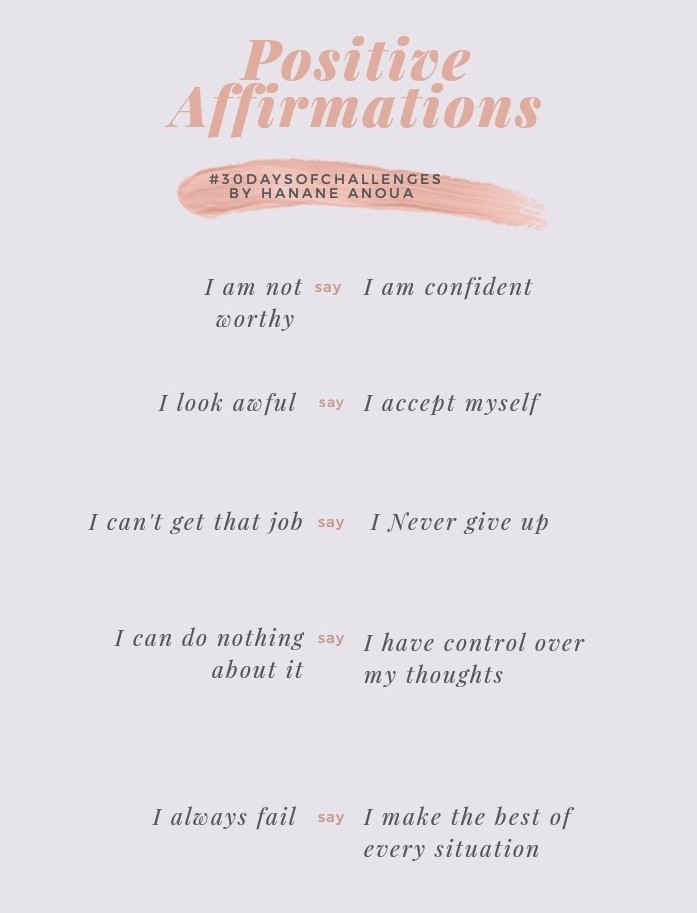 Here more examples of positive affirmations related to different areas of life:
I am confident
I trust and have the confidence in myself
I am free of worry and I am at peace with who I am
My strengths are greater than my struggles
I was not made up to give up
I am who I want to be
I know my worth
I choose what I become
I have the power to change my story
I am getting stronger everyday
I am healthy
I acknowledge my own self-worth
I am a beautiful person
I choose to be happy and love myself
Positivity is a choice, I choose to be positive everyday
I am on the road of financial success
I love money and money loves me
The universe is conspiring to make me wealth
I choose to forgive those who had hurt me
I learn from mistakes
I forgive myself for not being perfect
Affirmations are motivating me to become rich
I accept what I cannot change
I focus on the positive
I accept others for who they are
I make a difference whenever I can
I respect myself and others
I take responsibility for my thoughts and decisions
I accept my life the way it is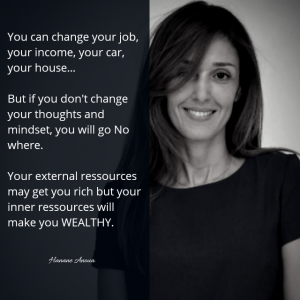 Write your own positive affirmations:
I used to think that "I am not enough; I cannot do the job that I am doing right now; I can never speak in public; I don't have the abilities to write, that my value is dependent on external factors…" Today I understood after a big investment on myself that these beliefs are only in our minds and changing them depend mainly on us. Period.