With the floral industry growing more popular on the online platform of late, more florists are deciding to opt for the online floral industry instead of the traditional floral business. A great way to make sure your floral business is heading in the right direction is by keeping track of the latest trends and statistics. In this article, we'll be looking at 6 of the most striking statistics and trends in the floral industry in recent times. Let's get started.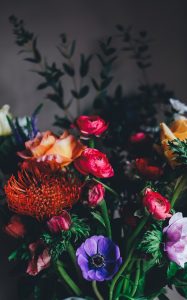 1. The Online Floral Industry is Thriving
Recently, the traditional floral business has slowly started to wither, with more people opting to shop for their flowers online via online florists and floral shops. This has led to a steady decrease in the number of floral shops as most shop owners have shifted their business platform to a fully online platform. Thus, the online floral industry has seen a drastic increase in the number of online floral shops, leading to the online niche becoming a significantly competitive industry. This has made online florists focus more on their custom packages, competitive offers, and affordable prices.
An example of an online flower store may be the Bouqs online flower service which offers its customers a vast and varied selection of flowers of all kinds and combinations.
2. Floral Packages Have Gained Popularity
Gone are the days when you went to your local florists and picked out which flowers you wanted individually, after which you'd painstakingly put them together or hire a floral designer to do it for you. Of late, floral packages have become increasingly popular due to the rise of online floral stores. These floral packages are made to suit specific occasions such as weddings or birthday parties and come with discounted prices, making it an appealing offer to customers who have compared prices with other stores. 
3. Dried Flowers Are Trending
If you've always imagined the flowers you buy from a florist to be lush and lively then this may take you by surprise. Dried flowers have been trending for the past few months and are continuing to gain popularity in the new year as well. Florists are finding new and innovative ways of combining dry flowers with other kinds of rare grasses to obtain that rustic yet elegant look. Though not many online floral stores have tried out this trend yet, it definitely is something worth looking into!
4. Surprise the Consumer
Of all the trends the flower industry has witnessed recently, finding new ways to surprise the consumer seems to be the modern notion that has taken the industry by storm. By surprise, we mean placing cacti and flower vases and bouquets. Using plants that are not traditionally seen as 'bouquet material' seems to have caught the interest of many floral industries.
5. Dry Branches and Lush Flowers
Combining opposites is another trick that many florists have picked up on, and using dry branches to add color to and highlight bright and blossoming flowers seems to have caught the eye of many designers of late. Some florists have even gone so far as to sell such dry branches and wreaths as additions with their floral packages.
6. Gold Painted Flowers
Last but not least, we've got painted flowers on our list of trends. Some florists have taken to spray painting certain flowers with golden paint to make them stand out, especially in wreaths and centerpieces. Although this may seem a little extravagant, it seems to have become popular with consumers who love adding a little bit of glitter to their floral arrangements!