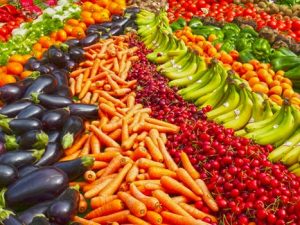 Fintech, or financial technology, may be the biggest, fastest-growing industry in the last couple of years, but its place is about to be replaced by a new industry: agritech. The agricultural industry is making a big comeback and leveraging the use of new technology in many ways. In fact, agritech startups have been attracting the most attention this past year.
If you are running an agritech company, or you want to enter the agriculture industry, one of the first challenges you need to tackle is finding good suppliers. A good agrochemical supplier, in particular, is an essential part of your business. These five tips and tricks will help you overcome this challenge and find a good agrochemical supplier in no time.
Know Your Needs
The first step towards finding a good agrochemical supplier to work with is understanding your specific needs. Without knowing your needs, it would be difficult to find a supplier capable of handling everything you require.
You may need a foaming solution or water conditioner for different purposes. Different suppliers have different products for your business. Some also supply wetting agents and specialty fertilizers for the plants you want to grow.
Make a list of agrochemicals you need along with additional products and services you need to get the business going and you are ready for a more comprehensive search. It is also a good idea to know how much of each product you'll need at this point.
Look for Options
The actual task of finding potential suppliers is easier to complete. As mentioned before, the agriculture industry is growing rapidly, which means there are more players and good suppliers ready to grant you access to the best agrochemicals on the market.
The difficult bit is going through the long list of potential suppliers and finding two or three to engage further. Two or three is better than one, because you want to compare products, services, and quotes at this stage. Going for the first supplier you come across isn't the way to go.
Learn More About Each Supplier
You want your agribusiness to be sustainable, and you need a good supplier of agrochemicals and other supporting products for better sustainability. Now that you have a handful of potential suppliers in hand, it is time to get to know them better.
Learn about each supplier's pedigree, their business history, the products they carry, and the overall service level they provide to customers. Internationally leading names such as AmegA Sciences USA  go as far as supplying agrochemical products like wetting agent pellets and soil surfactant as white-label products.
In the case of Amega Sciences USA, you can also learn about their processes and how they handle their products with utmost care. Their openness is a clear sign of dependability; it is always a mark of a good supplier you can trust.
Think Distribution
The supplier you want to work with will either rely on a third-party distributor or has a distribution line of its own. Either way, you need to be extra certain that the products you need can be delivered reliably. In some cases, you can even minimize your inventory and rely entirely on the supplier for just-in-time delivery.
The latter is a great way to keep your agriculture business lean and efficient, but it is only achievable when you have a reliable supplier on your side. Figuring out the distribution method used by the supplier and the degree of reliability you can expect from the distribution line itself is as important as finding a good supplier to work with.
Negotiate!
The last thing you want to do before deciding to work with a supplier of your choice is getting quotes. Get quotes from multiple suppliers, find out about their offers on the agrochemicals you need, and compare the quotes you get thoroughly.
Don't just look at the prices included in the quote too. Take added services, reliability, and other metrics you have compared along the way into account when comparing quotes from multiple suppliers. It is much better to pay slightly extra for products that you know will be delivered on time, every time.
Take the time to negotiate for a better quote, especially with the supplier that suits your specific requirements the most. With the market being as competitive as it is today, it is not difficult to get additional discounts and better quotes.
The Final Decision
Using the five tips we covered in this article, you can find a good supplier for your agriculture business in no time. You now have more suppliers to choose from, more products to incorporate into your existing workflow, and better services to support your agritech business.
All you need to do now is decide on a supplier that suits you the most and start working with that supplier. Capitalize on the market boom and strengthen your agriculture business by sourcing the best agrochemical products from a supplier you can trust.