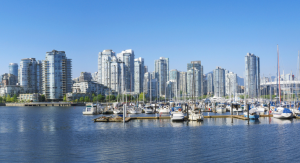 Real estate business is a good career choice if you hope to start the business with plans to make a name for yourself.  A real estate business is a business entity that deals with the buying, selling, management or investment of real estate properties.  If you have what it takes, starting your own real estate business can absolutely give you the high paying job of your dreams. However it is not an easy feat to start and own a real estate business. To help you in your plans to set up a real estate business, we bring to you key essentials that will go a long way in helping you achieve your dream of setting up your business.
Planning
The planning will give you confidence to move ahead in a calculated manner. Think through your personal professional and financial goals, as they will have an impact on how you start and develop your business. When you are looking to start a business, it is always good to write down a business plan. If you have had no real estate industry experience, it's a good idea to get advice from somebody who has. If you know how much money you need to start your business you'll be planning your office building design, buying office furniture, equipment and other things appropriately. When you have a plan you can take the proposal as an application for financial aid to creditors or lenders. Real estate can be profitable when people have the knowledge to make wise investments.
"Real estate auctions like the ones we run in the UK are another popular way to acquire investment properties, or even learn about the industry by continually observing what's selling (and the associated prices)," comments Ruban Selvanayagam of Property Solvers.
Research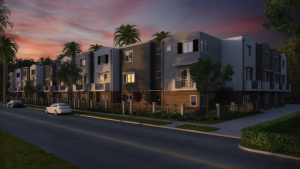 As a new real estate investor, educating yourself is your first step towards starting a real estate business. Market research is crucial to know if your business idea will succeed. You should be able to know what kind of property are trending that the customers would look for. Condos are an attractive investment that people go for in cities. For instance if you living in Toronto then Parklawn new condos are a great investment that you can make as you set up the real estate business. By performing primary and secondary market research, you give yourself a broader idea of whether or not the target market you have selected is adequately important to target. The research will also give you some idea of the ways to position yourself within the niche. Many first time buyers opt for wholesale, which allows them to learn the basics before they actually buy property. But rehabbing or buying and holding strategies can also be great choices depending on your goals. Make sure you research the market early, saving time and money.
How to Finance
There are plenty of ways to finance a real estate investment firm. That does not mean, however, that you should avoid taking stock of your current financial position. Right now, you don't have to settle on one method but you should know about a few choices. Do not make the usual mistake of calculating the startup cost only. Instead, it's easier to estimate 'carrying costs', which helps you to know how much you need to operate for the next few months before you get your first checks from clients. You need to find mortgages that have the best interest rates and flexibility to start a real estate business the right way.
Marketing and Branding
To have a successful real estate business means to have a successful marketing plan. If you have a recognizable brand it's easier to build reputation, look a lot bigger than you are, attract more customers, and be the first business people would like to go to. You need a good real estate logo design, an advertising campaign, news releases and other such marketing campaigns to make your real estate company into a reputable brand. Think creatively about what's going on in your industry and be prepared to offer your leads something of value, no matter where they come from. Building relationship with the people or target customers is very crucial. Try making it as personal as possible when you are selling in real estate. This is an enterprise that relies heavily on engagement and relationship building.
Online Presence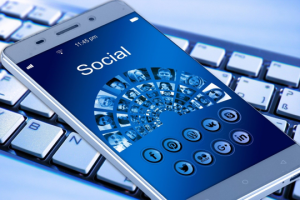 Having a proper social media presence is critical in today's digital age. Your potential customers check online to find out what real estate products and services are on sale. Without a doubt, your marketing materials will direct potential customers back to your website, so ensuring your website is good to go should be a high priority. Your corporate social media presence also forms part of the overall online marketing strategy. Make sure that you are using various social channels to form relationships with customers. It may cost a little bit of money up front, but a solid, SEO-focused website that allows you to integrate IDX listings and put those leads right into your CRM is a key foundation for any successful real estate business.
Knowing the basics is the least that you can do to have a good start and this guide helps you to do that as you gear up to own a real estate business.