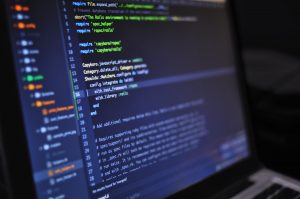 There is one thing about technology that you may have realized by now. It can either improve or hinder your business. You may be thinking about implementing an e-commerce platform but you are also a bit anxious about the risks involved. You need to make some in-depth considerations so that you can make the right choice.
Different technologies are providing services to the eCommerce market. Some of them are more popular than others. Some are also more expensive so it would depend on businesses and their budgets which one they would choose. If you have a small business or you would like to expand your business to a bigger one, you can hire MS Dynamics developers.
Larger enterprises would choose SAP Hybris because they can easily customize it depending on the needs of their business. Not everyone knows how to use this which is why if you are planning to have this technology, you need professionals who can provide Hybris consulting.
What is SAP Hybris?
SAP Hybris is a type of omnichannel that will allow you to sell your products with the use of B2B or B2C channels. This can help business owners customize their online store depending on their needs. The eCommerce service is good but people also choose this because business owners can still communicate with their customers using a different channel.
Why should you choose SAP Hybris when so many technologies are available? These are just some of the reasons:
You can get detailed insights and analytics. You want to know specific details about your business. It will help you create better strategies to improve the direction of your business.
The Amazing UX/UI cannot be denied. This is usually one of the reasons why people stay longer in eCommerce stores. The more that they understand how to use the website, the higher the chances that they will come back.
You can manage your inventory better. One of the nightmares that may occur is approving the order of a client and realizing that you do not have the items. Through consulting seniors, you will know how to use SAP Hybris better to monitor your inventory.
It will be easier to market and promote the products that you are selling. Who does not want to be successful in selling online? Using SAP Hybris can make this possible. Hiring SAP Hybris professionals will allow you to make use of SAP Hybris better. You can get a better understanding of what your customers want and how you can give them what they want.
Everything is going to be multi-everything. This is multi-channel. This is multi-vendor and it is multi-language. With these core features, it will not be hard to understand why people like this a lot. It can also offer better management of these features. There are also fresh channels that are being offered so that companies can target their customers in different ways.
How Did SAP Hybris Begin?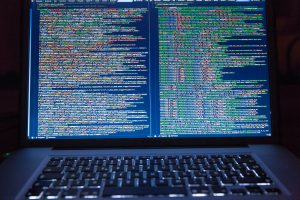 Hybris is a German company. This is known for its Omnichannel services but it also provides PCM or product content management. This subsidiary of SAP SE started to gain popularity when people realized just how essential it can be to improve their eCommerce store.
What people do not realize is that Hybris has been around for a long time. This was created back in 1997. It was created by Carsten Thoma, Klaas Hermanns, Andreas Bucksteeg, Christian Flaccus, and Moritz Zimmerman. From Switzerland, its headquarters were moved to Germany.SAP SE acquired Hybris in the year 2013. It was integrated into the Customer Service division. People have realized just how useful it is in helping them communicate with their customers because of the separate channel that it offers. Over the past years, Hybris has also managed to get some big brands as their customers.
SAP Hybris Vs Dynamics 365
It is normal for businesses to always look into getting the right CRM solution. Some people become confused about choosing between SAP Hybris and Dynamics 365. They come with their pros and cons. Between the two SAP, Hybris is going to be more expensive to implement.
Dynamics 365 is usually geared towards large companies but some small business owners can benefit from using this. SAP Hybris can be great for large enterprises. This is the type of market that this will have. You can hire MS Dynamics specialists or other developers that offer IT development service depending on the CRM solution that you want.
Conclusion
This is known to be one of the best e-commerce project development tools that you can use right now. If you want your e-commerce site to improve and to become bigger, this can be one of the best options to choose. There may be some disadvantages like the fact that it is more expensive than other options. The pros will always outweigh the cons.