With the advent of the Internet of Things (IoT), competition has become a different ball game. IoT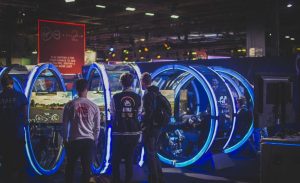 will soon become a differentiating factor in competition.  In fact, IoT is one of the driving emerging technologies behind the Fourth Industrial Revolution.
Senior Leaders and Board Members are now required to take a systems approach. This system approach will address the organizational challenges and risks the expansion of the digital domain will create.
By doing this, it will allow companies to capture the full range of benefits promised by the Internet of Things.
This article discusses the key Opportunities and Challenges to the Internet of Things.
Understanding the Internet of Things (IoT)
Internet of Things (IoT) has gained popular attention during the past 5 years. In fact, the rate of adoption is fast accelerating.
The Internet of Things is simply the point in time when more things or objects are connected to the internet than people. It is the network of physical devices, vehicles, home appliances, and other items embedded with electronics, software, sensors, actuators, and connectivity which enables these things to connect, collect, and exchange data.
IoT involves extending internet connectivity beyond standard devices. Embedded with technology, these devices can communicate and interact over the internet. In fact, they can be remotely monitored and controlled.
The 3 Key Opportunities that IoT beckons
IoT's impact is already extending beyond its early, most visible application. A much greater potential remains to be tapped as key opportunities beckon
Global B2B Value
B2B applications will account nearly 70% of the estimated value that will flow from IoT in the next 10 years. As much as $11.1 trillion a year in economic value will be created in 9 different physical settings. Nearly $5 trillion will be generated in B2B settings.
Optimized Operations
Investing in IoT hardware is only the starting point of the value equation. The biggest competitive gains come when IoT data inform decisions.
Business Model Innovations (BMI)
IoT can spur new business models that can shift competitive dynamics within industries. IoT can track when and how physical assets are actually used. This allows providers to price and charge for use
When these 3 opportunities occur, the number of IoT deployment in developing economies could surpass those in developed ones. With efficient processes, the constant flow of data will be provided to optimize workflows and staffing. And when the shift in business models happen, this will require product companies to develop and flex their service muscles.
IoT will start challenging traditional organizational roles. Several challenges will arise that will require strategies to use IoT in an effective way. Interoperability and Analytics can become a challenge yet it can open potential market opportunity. And when interoperability enhances value, the potential economic impact can be expected.
By then, companies must learn to manage the IoT and how interoperability can enhance value. Given the risks and cross-functional nature of various solutions, companies just need to take the position of advantage in managing the Internet of Things. This requires senior level participation and input.
Interested in gaining more understanding of the Internet of Things (IoT)? You can learn more and download an editable PowerPoint about the Opportunities and Challenges of Internet of Things (IoT) here on the Flevy documents marketplace.
Are you a management consultant?
You can download this and hundreds of other consulting frameworks and consulting training guides from the FlevyPro library.