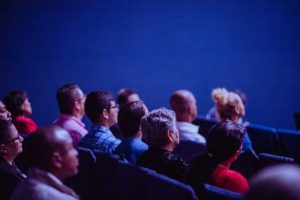 The events industry has undergone a massive transformation with the pandemic hitting the world. All the events were canceled due to restrictions on physical gatherings. But it has also done some good for the sector.
Event planners became flexible to harness the power of technology, leading to virtual events. With restrictions easing down, people have started walking-into events. But, many audiences got used to and now prefer online attendance. This led to the rise of hybrid events.
Hybrid events entertain both in-person and online attendees. But it presents a major challenge for the event industry. The event planners have to engage with two different sets of audiences. However, it is essential to do hybrid events due to multiple benefits like wider reach, greater choice for attendees, etc. With that in mind, here are some common mistakes you should avoid in your next hybrid event.
Focusing on One over the Other
Hybrid is all about the merger of both in-person and virtual events. Hence, both should go hand in hand. You cannot keep one over the other. For instance, just hosting a hybrid event where most of your attendees are online does not mean you can ignore your booth stands and relevant displays for in-person attendees. Based on your budget and number of attendees, you can select from different trade show displays. The options include pop-ups, panels, tension fabric, or even hybrid displays, for that matter, but you can't avoid them.
Similar to the in-person attendees, you also cannot ignore the needs of virtual participants. So, you might have to plan for the technical challenges that viewers might face. Likewise, choose a digital platform that can facilitate interaction and engagement among all attendees and the speakers.
Ignoring the Rehearsals
Rehearsing a hybrid event is vital to ensure everything aligns with your strategy. There are multiple dots to connect from numerous speakers and audiences to engaging content and technical problems. Running a quick rehearsal for everything is the best way to avoid any mishap.
The most important factor to measure in the rehearsals is good engagement. According to a recent survey, 49% of respondents believe that creating an equally good physical and digital experience is the biggest barrier preventing a successful hybrid event. Rehearsals can help evaluate the engagement and overall experience, ensuring success.
Keeping the Content Too Dense
While you might want to go into the details, the audiences might not like long presentations. Especially the virtual audiences can be easily diverted. Hence, it is even more important to create engaging content to the point. As a picture speaks a thousand words, it is advised to use visual representations. Visuals will be appealing to both audiences and help cut down the length of the event.
Using a Single Host
While you might have been doing in-person events for a long time, its virtual counterpart is new. Hosts who can engage with a live audience at the venue might not engage well with virtual people. Hence, it makes complete sense to use specialized skills.
You can easily find people with the right skills to help coordinate the event. The host can also help the attendees get familiar with the technology. You can either go for a host with both the skills or hire multiple hosts.
Disregarding Program Design
Prioritizing program design is a must if you want the hybrid event to meet expectations. You cannot rely on one-size-fits-all solutions. Thus, no one can tell you a formula for the hybrid event. It all depends on your audience, their preferences, what you want to show, and how you present it. Hence, designing your program becomes vital.
Although you have to conduct competitor research, you don't always have to stick to what others do. Take the control in your hand and decide accordingly. Spend enough time to plan and design your event. Map viewer expectations with your presentation to personalize the event. Your event will succeed if you make them feel that the content is tailored specifically for them.
Hybrid events are not going anywhere. Even if all the in-person restrictions are lifted, they will continue to hold significant importance. Making a hybrid event successful requires a lot of effort. You will have to take strategic actions that work well for you and your attendees. While there are still things that can go wrong, you can easily avoid some pitfalls like the ones mentioned in this article. Go ahead and start planning your next hybrid event.