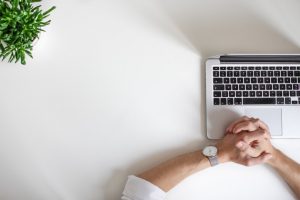 In one month, 2021 is coming to an end and it is time to prepare for the next year. This period is considered the most appropriate time to set goals and motivation. It doesn't matter what kind of business you work in. Each company must enter the next year with complete confidence and have a clear plan of action for the development of the company.
Over 30% of organizations fail in the first few years of operation. More than half of companies cannot survive more than the first five years.
This is a result of the negligence of many leaders in planning goals and objectives. It is also a reluctance to analyze the market and current trends.
In this article, we'll show you how to write a business plan for 2022, brainstorm, and understand what opportunities are in front of you.
Find Motivation
The first thing to do is remember why you started your business. List the reasons and you will be able to find the motivation that has become the engine of your company's progress.
Determine the reason, and then analyze what contribution you have made and what you can do next.
Goals for the Future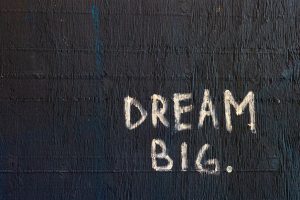 Having understood the reasons, you can clearly define for yourself how you want to see your business in the next year. You can sketch out general goals and create a vivid mental picture of the growth of your business.
Use illustrations to show your employees your vision for the future. Find images online that you can rely on so your team gets a feel for your mood.
If nothing comes to your mind right off the bat, then answer the following questions:
How will your lifestyle change if your business takes off?
How much real income can you generate in the coming year?
What are the values ​​of your company?
How do you want to establish yourself in the market?
How is your business different from the rest?
How good is your customer service?
You have imagined a picture in your head for a big future. Now you can set clear goals that you can achieve in 2022. State a feasible goal that you can achieve by the end of the year. This can be the size of revenue, an increase in market share, and more.
Analyze Your Products and Services
If you are new to the market, then you should think about what product or service you will offer your customers. Find answers to the following questions:
What needs can your products satisfy?
What materials do you need to manufacture a product?
Where and how will you produce it?
What methods will you use to deliver?
Are you planning to expand your product range in the next year?
How will transactions be processed?
How can your product be characterized? Low-cost, high-quality, eco-friendly, or reliable.
Study Your Direct Competitors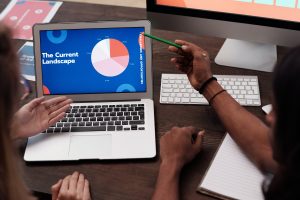 Identify your direct competitors and determine whether you can compete and how you are going to achieve this. Identify all the advantages and disadvantages of your opponents. Based on this, you will be able to find a loophole to stay ahead of the competition.
Analyze the current market prices and determine the exact price of your products. You must have a clear idea of ​​what the initial cost of the product is and how much you can mark up to make your products sell well.
Determine Which Market Segment You Are Selling Your Products To
Your products should target a specific category of people. Conduct a survey, interview, or research to have a clear understanding of where they live, socioeconomic parameters, interests, principles and beliefs.
After that, it will be easier for you to understand how to advertise your products, which characteristics are of paramount importance.
Make Calculations    
Every company must keep clear records of profits, costs, revenues, taxes and interest. To do this, you can use specialized software that structures your accounting.
Bullion and сoin sellers have a great opportunity to use point of sale software Aureus POS for gold dealers, which will improve а industry player's ability to manage sales, pricing and customers.
Time to Act
With comprehensive information on hand, you can make clear recommendations for implementing your plan. By prioritizing, you can distribute tasks and strategy development among qualified people and set deadlines for their completion.
For a better orientation in space and time, make a schedule and to-do list for each month that will bring you closer to achieving your main goal. Good luck in 2022!