How to Vet a Company before Doing Business with Them
Featured Best Practice on Small Business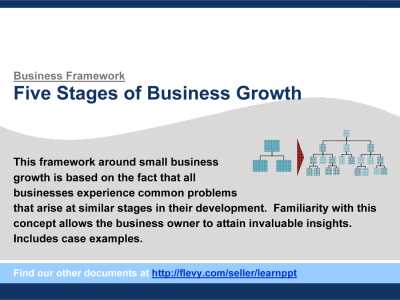 25-slide PowerPoint presentation
This presentation introduces a framework for entrepreneurs to use when building and navigating their business from a nascent, startup state to an enterprise with a global footprint. This framework, called the 5 Stages of Business Growth, is based on the fact that all businesses experience common
[read more]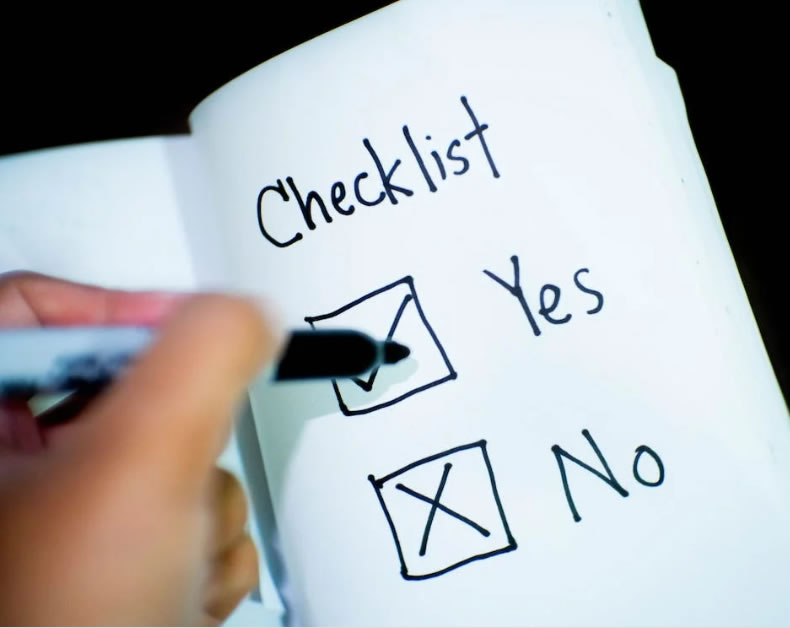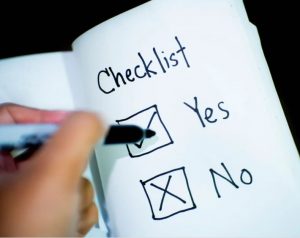 Whether you're planning on selling a product or working with a company on a project, it is always wise to check a company's background and website before deciding to do business with them. It will save you time and money spent on unqualified clients.
Vetting a Company
When a business wants to work with a potential client, vetting is an essential step. It helps to make sure that the client has the right intentions before beginning a partnership and will pay their bills. This vetting process will also help a business set expectations for the client. This way, both parties will have clear plans of how to proceed.
Vetting is the process of investigating the background and trustworthiness of a company. The process involves assessing the company's reputation as well as potential legal liability. The process can be extensive, and it is important for a company to consider areas that may pose problems. Some areas of focus include regulatory and legal compliance and agreements and contracts. It can also involve evaluating the company's behavior to identify red flags.
Vetting a Company's Website
Vetting a company's website before dealing with them is an important step when doing business online. When you're conducting business with a website, look for details that may cause concern, such as broken links, stock images, and no privacy policy or terms of service. Also, pay close attention to whether a company is registered and if its registration data matches the information you found on their website.
Vetting a Company's Background
Vetting a company's background before conducting business with them is a prudent decision that can help protect your company's secrets. It involves checking references, professional licenses, and employment history. A professional investigative agency can conduct these background checks for you.
If you wish to do it yourself, you can use background check sites to find contact information for the company's references. You can also look up their business licenses and check for any complaints that have been filed against them. Checking an employment history is a bit more difficult, but you can try searching for the company on social media or job sites.
You can also use a free people search to look up the owners and operators of a company. This will give you an idea of their character and whether they have a history of business misconduct.
Checking a Company's Credit Report
Before doing business with a company, it's a good idea to check their credit report. This is especially useful if you're running a small business. You want to make sure that your customers pay their bills on time. Failure to collect payments from customers can lead to problems with cash flow and business failure.
The business credit report contains information on a company's past financial activity, including payments, bankruptcies, and delinquent accounts. Lenders and other businesses use this information to determine whether they can trust a business.
You can order a business credit report from one of the three major credit bureaus: Experian, Equifax, and TransUnion. You'll need to provide the company's name, address, and contact information. The report will include information on the company's creditworthiness, payment history, and public record information. If you find that a company has a poor credit history, you may want to reconsider doing business with them.
It's also a good idea to check the Better Business Bureau (BBB) for complaints against a company. The BBB is a nonprofit organization that tracks customer complaints against businesses. If you see a pattern of complaints, it may be best to avoid doing business with that company.
Online Reviews
In addition to checking a company's website, you should also read online reviews before doing business with them. Look for reviews on popular sites like Google, Yelp, and Facebook. These reviews can give you an idea of a company's customer service and the quality of products or services.
If you see a lot of negative reviews, it's a good idea to avoid doing business with that company. You may also want to contact the reviewers to see if they're satisfied with the company's current level of service.
It's important to remember that not all online reviews are accurate. Some companies may pay for positive reviews, and others may post negative reviews about their competitors. So, take online reviews with a grain of salt.
Talk to Them
The best way to determine whether a company is worth doing business with is to contact them directly. Ask questions about their products or services, shipping times, return policy, and payment options. You should also ask for references from past customers. This will give you the opportunity to get a better idea of what it's like to work with the company.
If you're still not sure, you can always ask for a trial period before committing to a long-term business relationship. This will give you the chance to experience their products or services firsthand and decide if they're right for your business.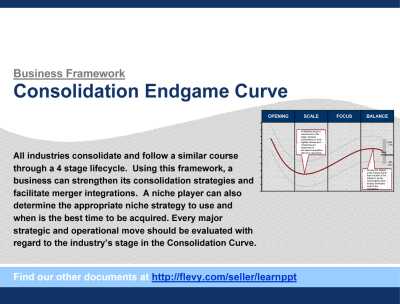 29-slide PowerPoint presentation
The Consolidation Curve, or Endgame Curve, is a framework based on the theory that all industries consolidate and follow a similar course through the 4 stages of: Opening, Scale, Focus, and Balance & Alliance. This framework is based on a study of 25,000 firms globally, representing 98% of the
[read more]
Do You Want to Implement Business Best Practices?
You can download in-depth presentations on Small Business and 100s of management topics from the FlevyPro Library. FlevyPro is trusted and utilized by 1000s of management consultants and corporate executives.
For even more best practices available on Flevy, have a look at our top 100 lists:
These best practices are of the same as those leveraged by top-tier management consulting firms, like McKinsey, BCG, Bain, and Accenture. Improve the growth and efficiency of your organization by utilizing these best practice frameworks, templates, and tools. Most were developed by seasoned executives and consultants with over 20+ years of experience.
Readers of This Article Are Interested in These Resources
28-slide PowerPoint presentation
The Greiner Growth Model (Stage of Evolution and Revolution), developed by Larry Greiner, is a maturity model describing how organizations evolve through 5 stages of growth. Each stage requires appropriate strategies and structures to cope. The Greiner Growth Model is a descriptive framework that
[read more]
67-page PDF document

50-slide PowerPoint presentation
About Shane Avron
Shane Avron is a freelance writer, specializing in business, general management, enterprise software, and digital technologies. In addition to Flevy, Shane's articles have appeared in Huffington Post, Forbes Magazine, among other business journals.