"Become addicted to constant and never-ending self-improvement." Anthony J. d'Angelo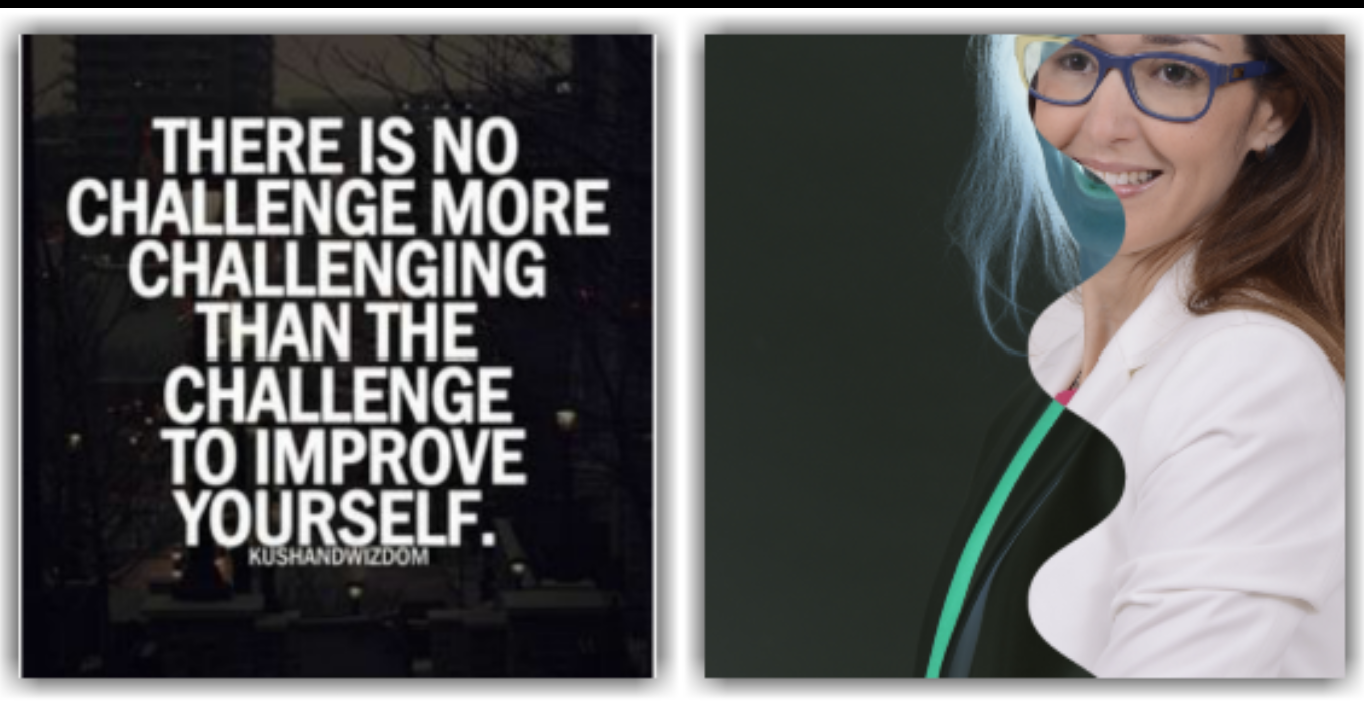 Change and self development have become recently great debates, but many people don't know if they are concerned about them, when exactly to go for them and the benefits they may get through them. Personal development can be initiated once there is a feeling of discomfort in your life, lack of motivation in your present job, a persistent negative attitude, or simply a need for self-improvement. Despite the fact that many people may seek external help including coaches, mentors, or even psychiatrists but at the end there is only YOU who will have to lead the change. Your life will never change until you take the decision to improve it.
Being self-aware of what matters most to your life or to your career is the basis of any step further. Your self improvement is all about a personal decision.
Before getting into the how to attain this change, let's first define what kind of person you are. Inspired from an analysis done by David Laroche, here the four categories of people you may belong to.
The Dreamer: is a person who does not take any initiative to learn new skills. He does not know what he wants and does not have a clear vision of where he would like to be. Even if he is not happy about his life, he will never take action to change and improve anything. The good thing is that this person can anytime rebound and move up to other categories.
The Ambitious: is the person who knows exactly what he wants. He already understands the importance of taking an action but he lacks perseverance. He will give up at the first or second challenge or crisis he will go through. This way, he will go back to his initial state and become a dreamer again.
The Winner: is someone who is very focused on his objectives as he knows exactly what he wants. He handles better the challenges as he is persevering. He is self-motivated, has a positive mindset, and able to continue to progress despite the challenges until he attains his expected goals.
The Captain: he may have crossed all the stages above before becoming a captain. He has the same mindset as the winner. The only difference is that the captain may achieve his goals faster than the winner as he is supported also by a mentor that guides and inspires him. In terms of results, the winner will attain his objectives but it may take a little longer than the captain.
The best leaders have themselves their own coaches or mentors. It is for this reason they progress faster and they get more than expected as they have been through a complete evolution of the self. Today not everyone can afford to have a personal coach or a mentor; but you can rely on the people that have done it successfully to learn from them and get inspired.
Here four aspects to consider to self-coach yourself:
Identify Your Areas of Improvements
Once you identify the areas of your discomfort or the changes you need to improve in your life, the next step is setting up your priorities, or what matters most to you:  is it about your studies right now, your career, your family, or your physical health? Are you satisfied with what you have produced? Is this what you want? Do you believe that you deserve better? Is there anything else on the back of your mind that you would like to accomplish? What are the things that can bring joy and happiness to your life beyond what you are doing now?
Even if you end up with different needs of improvements, experts recommend that you should tackle them one at a time because it has proven that the more you are FOCUSED on a specific need or field, the more likely to excel in it and even get beyond the expected results.
Setting clear goals are fundamental for any step further as it will guide you where to keep your focus on instead of being dispersed in a useless energy. A journal can be a great tool; writing down your goals has nothing to do when you keep them in your mind. They become explicit and easy to retain and work on.
Stop the Automatic Negative Thoughts
The Ants (Automatic negative thoughts) are the most destructive thoughts that will impact negatively your outcomes. Change your mindset and then your life will change. Turn off the negative thoughts that can contribute to your fears and impact your self-esteem. Whatever goal or objective you set up, if these thoughts are not handled very well, then they may hinder you from attaining great results.
Instead, say to yourself that you deserve the best, that you can do it, and that you are proud of yourself. There is only YOU who can monitor these thoughts. The more you train your mind to think positively, the more you will be amazed how peaceful you will be.
The best exercise that I experienced myself after reading "the 10 laws of success" of Tony Robbins is a mental challenge of ten days. During these ten days, you will have to stop the Automatic negative thoughts, or any negative question, doubt, blame, or negative word. You will have to concentrate on the solution and not on the problems. If you experience any negative thought for more than five minutes, then you will have to wait for the following day to start again from the beginning. The objective is to reprogram your mindset to start looking more on the positive things in life to be able to install new positive habits.
Create Small Habits
Great success stories initiated from small daily habits and not giants steps. Creating small habits comes with repetition and discipline; it is all about the small habits you will install everyday that will enable you to get where you would like to be.
If you have as an objective to become calmer, then the small habits may be ten minutes of meditation everyday which can very rewarding in terms of mind clearance and concentration. If your objective is to improve new skills in a specific field, then you will have to consider at least one hour a day for reading, or listening to videos that will nurture your mind and empower you.
Believe in Yourself
If you don't believe in your skills, no one will do for you. Believing in yourself will enable you to beyond limits, failures, or criticism as the struggles of today are the opportunities of tomorrow. It takes courage to be positive when you are in a crisis; it takes courage to see the positive when everything is negative; it takes courage to believe in yourself when no one believe in you. There are many examples of worldwide leaders who excelled in their personal and professional lives despite the critics they got from others. Why would this not be your case?
"Believe you can, and you can be halfway there." – Theodore Roosevelt
Change and self development are like the candle that keeps your life bright and shining. Once you decide to turn it off, then your life will become obscure with no sense.
"Excellence is not a destination. It is a continuous journey that never ends." – Brian Tracy