Companies in asset-intensive industries have long sought to manage huge investments in assets more effectively. Yet, after a significant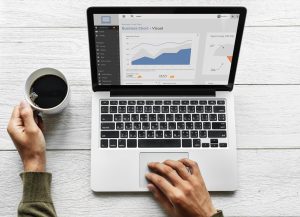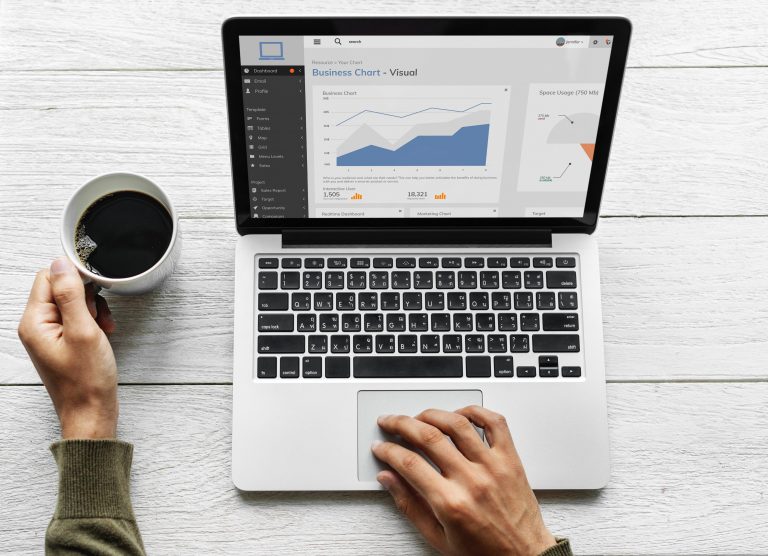 investment of time and money in formal asset management programs, this often falls short of delivering the promised benefits of more reliable assets, lower costs, and improved safety. Too often, executives are not sure why the benefits have not materialized.
Companies often concentrate their efforts on technology upgrading without addressing underlying problems. The latest technology solution will never enable companies to manage assets effectively. Often, companies are faced with multiple challenges leading to programs not meeting expectations. There Is poor EAM strategy development, inadequate stakeholder management, poor processes and procedures, insufficient change management and training, a problem with data management and insufficient integration with the supply chain.
Addressing these challenges requires a successful EAM Program that must begin with the right strategy for managing assets. It should then focus on the people, processes, and technology to carry it out.
What is Enterprise Asset Management Strategy?
Enterprise Asset Management (EAM) is the set of integrated processes and tools for managing and maintaining operational assets at the target service level while optimizing life-cycle costs and asset life. The EAM strategy ensures validation of business processes and making best-value choices in tools and technologies.
With EAM, companies can be assured of sizable long-term cost savings as a result of effective operations management and improved financial tracking. Most effectively, it allows better response time to meet service and regulatory requirements.
The EAM Strategy determines how the team managing the assets will functions, what processes are needed, and what IT systems are required. These investment decisions should be supported by 6 cost-related components.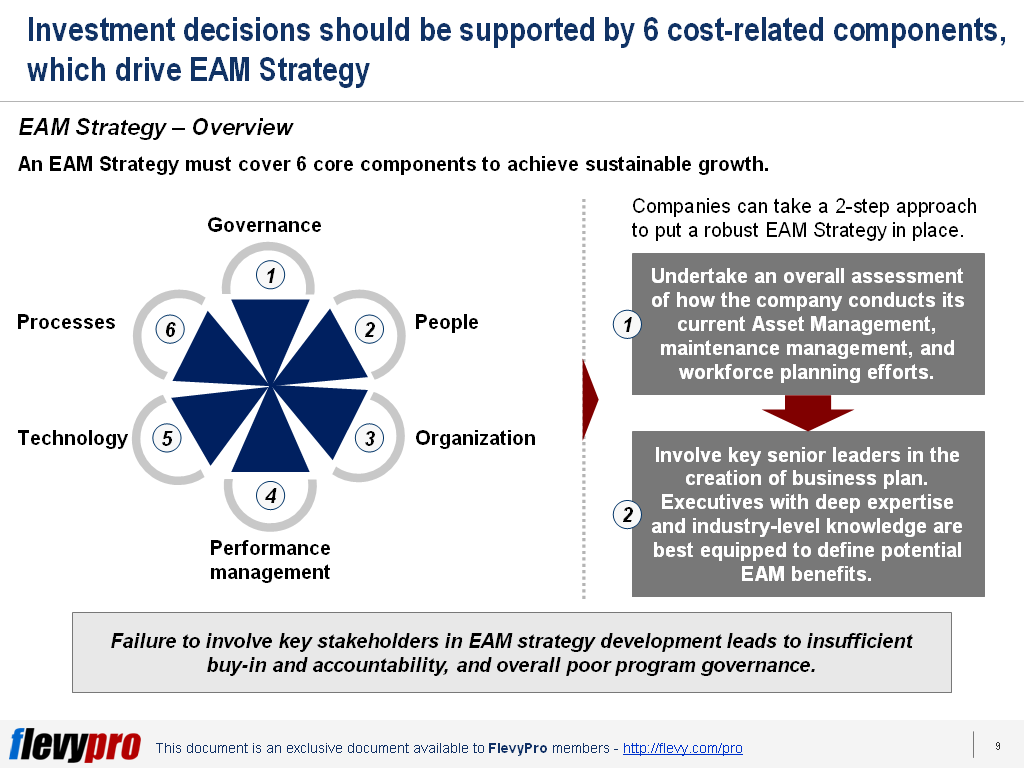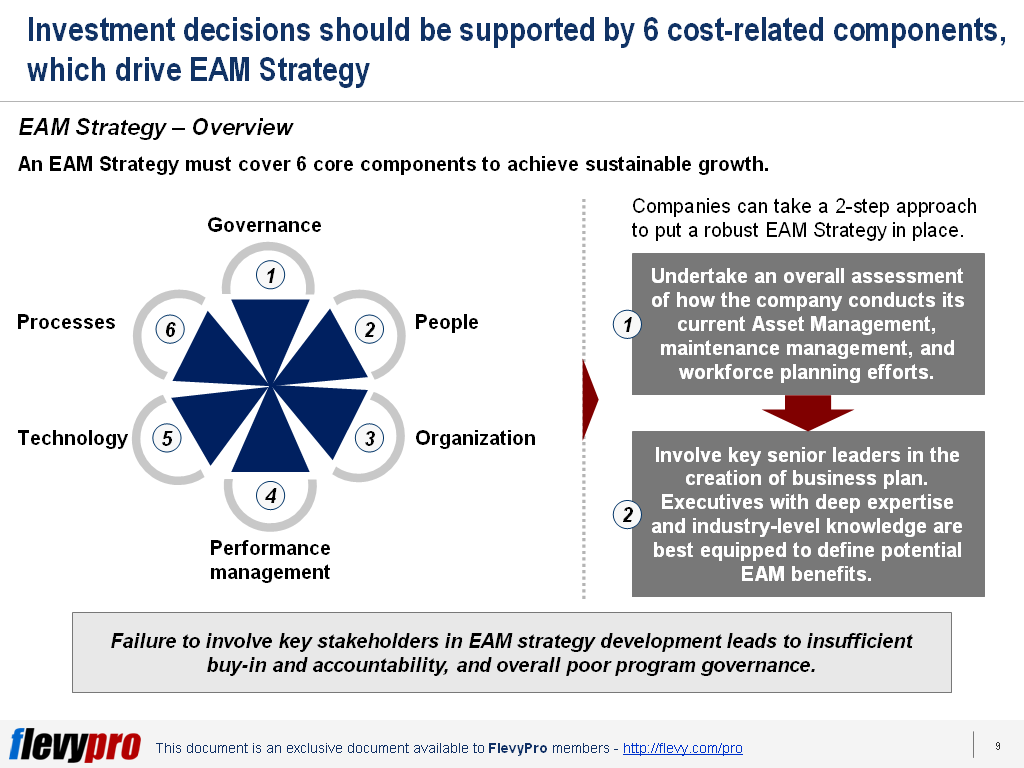 Governance
How do we govern and make decisions?
People
What people and skills sets do we need to execute our capabilities?
 Organization
How do we organize the company?
Performance Management
How do we measure organizational and individual performance?
Technology
What technology do we need to enable the efficient execution of our capabilities?
 Processes
What processes and services do we provide?
Designing an EAM Strategy requires creating a Target Operating Model that addresses key aspects of the EAM Program. The Target Operating Model must look at the 6 Core Components of the EAM Strategy. Integrating them together leads to the delivery of a holistic approach to Enterprise Asset Management (EAM).
With the explosive growth of high-quality mobile capabilities, a successful EAM program can leverage technologies to manage assets more efficiently and expand further. Companies can leverage resources to meet increasing demand with its EAM Strategy – a strategy that directs the asset management transformation of the company to a high level of performance where competitive advantage is gained.
Interested in gaining more understanding of Enterprise Asset Management (EAM) Strategy? You can learn more and download an editable PowerPoint about Enterprise Asset Management (EAM) Strategy here on the Flevy documents marketplace.
Are you a management consultant?
You can download this and hundreds of other consulting frameworks and consulting training guides from the FlevyPro library.