Editor's Note: Ann Pani is a seasoned expert and practitioner of Business Analysis and CBAP, having co-founded a leading organization in BA training and certification (e.g. CBAP, CPRE, ECBA, BABoK, ISO, etc.) called Adaptive US Inc.  His firm is also an author on Flevy, where you can find hundreds of BA training materials (e.g. certification training, question banks, templates, etc.).  View all their materials here.
* * * *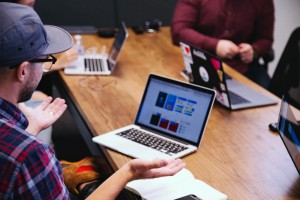 Someone asked me recently if I can suggest what the difference between business analyst and data analyst is.
As the name suggests first hand analysis by any lay man will say that business analyst involves analysis from a business point of view whereas data analyst deals with primarily analyzing data.
Some deeper analysis of the analyst jobs will show the following factors:
Business Analyst
Business analysts do a lot of things, though they are called change enablers as per BABoK v3, which is quite true.
They gather, elicit and document requirements
They ensure smooth development of the established requirements
They manage changes coming up to requirements
They ensure that the development / technology team has understood the functionalities and requirements, and is moving in the desired path
They also envision the product road map
They talk and understand the need/issues of the stakeholders
They also work as internal consultants
At a strategic level BAs are supposed to:
Ask right questions
Solve a business need or problem
Think ahead for the product/solution
Try to solve the problems of the business users
Come up with better solutions that take care of stated and implied needs etc
Product visioning, road map etc.
Data Analyst
While a data analyst primarily deals with analyzing large volume of data, modeling the data with the intent of coming up with useful information and inferences.  He/she comes up with hypothesis and behavioral pattern on the basis of predictive analytics to support decision making.
Data is collected/ gathered, reviewed, cleaned up and then analyzed on various useful parameters. Models and correlations are built/ drawn between various different parameters and then inferences are presented and hypothesis arrived at.
These further drive the decisions in the enterprises.  Data analysis often uses statistical models to come up with the hypothesis and decisions.
For example data analysis deals with lot of consumer driven businesses and driving their strategic business decisions.
Hence, the output of the data analysts form the basis /input for the business decisions and hence primarily how the system needs to be engineered/ designed to suit those decisions.  What are the driving factors for customer's behavior or pattern, and designing the system based on these patterns or behavior is governed by the work of a data analyst.
Whereas business analysts define the features or functionalities of the system. They solve problems by putting the right feature/requirement in the system.
Skills wise both the roles have similarity and differences.  Similar skills between both the roles:
Analytical mind
Trying to create opportunity
Ability to see the bigger picture
Differences of skills in the roles:
Business analysts have to be collaborators while data analysts can be an individual contributor
Success of business analyst lies in making the system/project successful. Hence the role demands the person to be a great team player and have to make business and IT/system developers work together as a team.
Business analysts need to have great communication and interpersonal skill
Business analysts need to have good facilitation skill and influencing ability
Data analysts need to have good knack of numbers and mathematical mind.
Knowledge of statistical tools and models is an added advantage for data analysts
Many organizations still use both the terms interchangeably and consider them to be same.  Yes, in smaller organizations lot of times that's the case the data analyst doubles up as business analyst also.
But, as you can see from the above the task, skills and the people with whom they work are quite different.
Both the roles have great future and they bring in unique set of value to the table.