3 Things to Consider When Looking to Enhance Your Online Sales
Featured Best Practice on E-commerce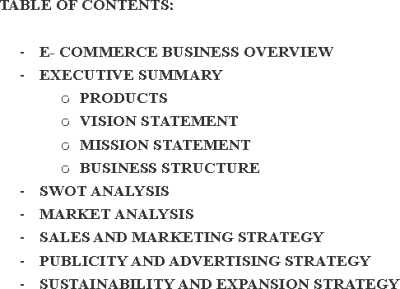 13-page Word document
Are you starting an e-commerce business and don't know where to start? Get a complete professional sample e-commerce business plan & feasibility report. This is a detailed and comprehensive plan that will help you to start a successful e-commerce business. It is a pre-written plan with
[read more]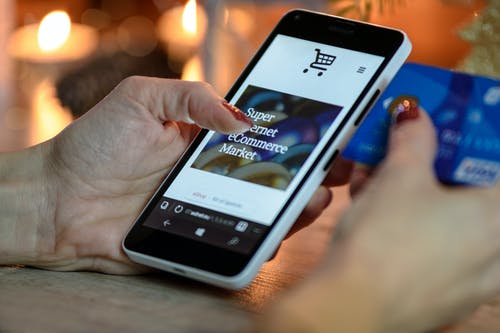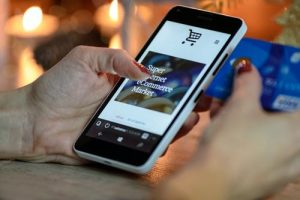 For obvious reasons, the events of the last year or so have provided a business environment that is more conducive to online sales than perhaps any other time in history. While some of this growth in online sales can be expected to tail off a bit as things progress, many consumers have found that they prefer the online shopping model for certain products and will continue to seek out the very best in online offerings.
Suppose you are looking to capitalize on this mentality in the modern consumer. In that case, you might need to take certain things into consideration regarding the manner in which you handle your online sales. There is certainly an art form to this concept that could very well be quite different from your current model of doing business.
Nevertheless, it is certainly worthwhile to consider making more of an effort to enhance your online sales. Not only can online sales allow you to move inventory more efficiently, but it can also be an overall cheaper way of doing business.
With that in mind, here are three things that you should consider when your goal is to place a new emphasis on your online sales.
1. Packaging
When it comes to being successful with your online sales, it is important that you do what you can in order to set yourself apart from the competition and leave a lasting impression on your customers. Since online business removes the one-on-one interaction that you get with your customers, you need to seek other methods of setting yourself apart.
One way that you can do this is through your product packaging.  A glamorous cosmetic box
packaging can boost the sales of your cosmetic business.  Creative, Custom Boxes designed specifically for your products can be just the thing to further establish your brand within the minds of your online customers.
2. Make Use of Customer Reviews
The world of online shopping shares one commonality with that of the more traditional brick-and-mortar model: word of mouth is crucial. The big point to remember here, though, is that it is incredibly easy for a dissatisfied customer to leave poor customer reviews on every popular review website in the span of a few minutes.
For these reasons, you should look to capitalize and highlight the positive customer reviews that come your way in order to promote your online offerings better. Look to feature positive reviews and testimonials directly on your website so that those who visit your online store can view them right away.
3. Use Sales and Promotional Offers Wisely
Another great way to enhance and boost your online sales is to tap into the consumer's sense of urgency via online sales and promotional offers. By offering your online shoppers a certain percentage off their purchase, for instance, you can encourage them to make a purchase quickly when they would have otherwise spent more time comparing costs and offers from other websites.
The sense of urgency can be utilized by placing a time limit on the offer. You could have a countdown for when that offer expires, which gives the customer a clear visual indicator about how much time they have to pull the trigger and make a purchase.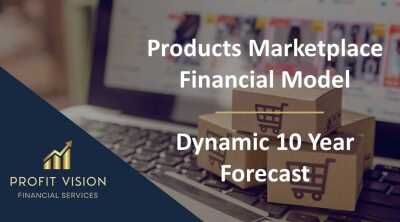 Excel workbook
User-friendly Financial Model presenting a business scenario of an Online Products Marketplace business. Suitable for either a new or existing two-side supply & demand Products Marketplace, the model is a flexible tool for business owners to control and improve daily operations and forecast the
[read more]
Do You Want to Implement Business Best Practices?
You can download in-depth presentations on E-commerce and 100s of management topics from the FlevyPro Library. FlevyPro is trusted and utilized by 1000s of management consultants and corporate executives.
For even more best practices available on Flevy, have a look at our top 100 lists:
These best practices are of the same as those leveraged by top-tier management consulting firms, like McKinsey, BCG, Bain, and Accenture. Improve the growth and efficiency of your organization by utilizing these best practice frameworks, templates, and tools. Most were developed by seasoned executives and consultants with over 20+ years of experience.
Readers of This Article Are Interested in These Resources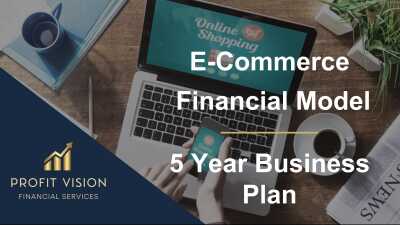 Excel workbook
Advanced 5-Year Financial model for e-commerce startup businesses assisting users to control and improve daily operations and forecast company's growth. It includes all necessary data needed to calculate financial and operational activities (Revenue, COGS, Payroll, Expenses, Inventory) and
[read more]
Excel workbook

Excel workbook
About Shane Avron
Shane Avron is a freelance writer, specializing in business, general management, enterprise software, and digital technologies. In addition to Flevy, Shane's articles have appeared in Huffington Post, Forbes Magazine, among other business journals.