"Be thankful for a breath of fresh air to be alive and well. Allow love and happiness to penetrate throughout your mind and soul. Take time to relax and live in the moment, the now, the present. Enjoy today."  – Amaka Imani Nkosazana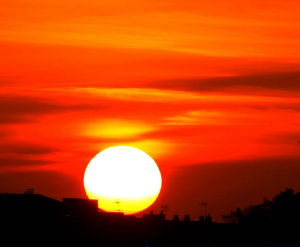 We often value the present moment in our life only when we lose a beloved person. We feel regret for the things we kept on hold and did not say or do. Sometimes, it's late to catch up on the lost moments, but it's never late to start again with the people that matter most in our life. The loss of my dear brother this week was another hit to handle, but life challenges and struggles are part of our journey. His death was a shock and tough to absorb; his departure came early, but I trust that was the only way to relieve his pain and live in eternal peace.
The aim of my article is to turn this pain into ink and move forward. Pain and sorrow are inevitable; either you turn them into leanings and power or they may weaken you to stand stronger. They can empower you to become better or cripple you forever. You will always have a choice; either you choose the pain or you seek the gain. We have no control on the loss of a beloved one but we can control our focus and emotions. What we endure can be tough and painful, but it can help us grow with the confidence that we can overcome it all. Plan for an enhanced future, but don't' neglect the importance of the present moment. Many people are drowned in daily hurry and stress. The result: more delay and postponing. One of the gifts you can provide your friends and family is the gift of your love and attention.
"The real key in life is to be able to make yourself feel good when you don't feel good, or when you don't even want to feel good." – Tony Robbins
When faced with a loss of a beloved one, 4 main elements to consider:
Always look at life from both sides.
Many people find it hard or refuse to accept the dark side about life.
Accepting the positive part involves an acceptance of the negative one too. We need to learn how to walk in sunshine and through rain, in laughter and sorrow. Either we take it or leave it. Nothing is eternal even darkness. When we accept life as a whole package, we tend more likely to adhere smoothly and easily. It is always up to us.
Hence, it's not death that hurts, but people can hurt more.
"Death is not the greatest loss in life. The greatest loss is what dies inside us while we live." –  Norman Cousins
Look at the learnings.
You may be wondering what can we LEARN from a loss of a beloved person? The loss of someone that count for you can make you wise and humble, without which you will never value the present moment. It may be late to catch up with the past, but the present moment will have a greater impact. Don't delay then any happy moments, laughter, and joy because we never know when it's our turn. Don't nurture your soul with grudge and revenge, but keep love as your main concern.
"Weak people revenge. Strong people forgive. Intelligent people ignore." William H Walton
Accept the things you cannot change.
There is no point in stressing over something we cannot change. It can be a waste of time and energy, as it can be an opportunity to grow and move forward. Don't wait for the ideal moment to be happy or to make happy the people that count for you. Enjoy the present moment as the future will always remain a mystery.
"I love those who can smile in trouble, who can gather strength from distress, and grow brave by reflection." – Leonardo da Vinci
Value the simple things in life.
The simplest things will remain the extraordinary things in life. Money and wealth will never replace happy moments, and the love of a dear brother or a father. Death is not the only tragedy, but the loss of love and respect can be even worse.
"If we lose love and self respect for each other, this how we finally die." – Maya Angelou
 Life is too short to wake up with regret. Laugh when you can, and apologize when you should. Change the things that need to be changed, and let go of what you can't change.
"Hurry to live, hurry to love, because you never know how long it remains in your counter. We always believe to have time, but it's not true. One day we become aware that we crossed the point of no return, but it will be then too late." This is a nice piece of Guillaume Musso, sent to me by a valuable friend.
Rest in peace DEAR brother.  You had an honorable life and eternal peace is awaiting for you. I am happy today because I know that you are in a better place, and you won't need to handle PAIN anymore.