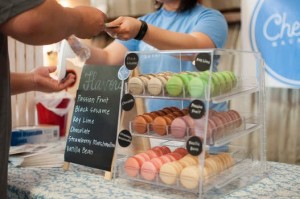 You wouldn't have a business without your customers, which is why you must endeavor to ensure they are happy with your services. Yet, with so many factors influencing the customer experience, it can seem easier said than done. Take a look at the five steps to take to enhance the customer experience.
An Omnichannel Approach
While one customer might be happy to engage with your business via social media, another might be more likely to find your website in the search engine results pages. Each customer is different, and they will want to connect and communicate with you in different ways, such as via email, web chat or a mobile application. Businesses must, therefore, try to develop an omnichannel approach to reach customers. For example, in addition to running a website, you can also launch an application, so customers can instantly connect with your company, and you could introduce integrated payments with Fintech Solutions to increase your profits.
Focus on Employee Satisfaction
If you want to keep your customers happy, you must start by keeping your employees happy, as they will be responsible for the company's customer service. Various studies have found employees will often perform better in their roles when they feel appreciated. If you haven't already done so, introduce an employee of the month program to recognize your hardest workers, and incentivize others to win the sought-after title. Also, boost employee morale by saying "thank you" to an individual for all their hard work and effort when warranted.
Read Customer Reviews
Do you want to know what your customers are thinking? Simply read reviews about your company online – no matter how positive or negative they might be. You cannot learn where you need to go until you identify where you have gone wrong. Set time aside in your schedule to read all the reviews written about your business, so you can focus on how to resolve any issues moving forward. It's also vital the business responds to every review in a professional, helpful manner, so a customer will feel as if their voice has been heard.
A Proactive Strategy
Successful businesses aim to identify problems before they arise, so they can eliminate a problem before it has impacted the consumer. A proactive strategy will establish trust in your business, as customers will be confident their money and data are in safe hands. Never disappoint your customers and send payment reminders, develop loyalty schemes, and utilize fraud monitoring. This will reduce inbound calls and messages, which can also free up your employees' time.
Surprise Your Customers
Prove to your customers how much you care by occasionally surprising them with a free item or discount, which you can send via mail, email, or within a mobile application. You can even provide your social media followers with an exclusive discount, which will direct them to your online store to make a purchase. The occasional surprise will not only make a customer smile from ear-to-ear on the day, but it may also result in their brand loyalty.