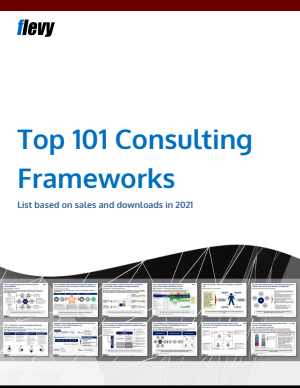 Download our 200+ page guide summarizing the Top 101 Management Consulting Frameworks.

Each framework provides a structured approach to analyzing and solving a common business problem. It allows consultants to address a client's business issue in an organized, thorough, and efficient manner.

Framework diagrams and visuals are also included for each framework.

By downloading this document, I agree to continue receiving educational materials, newsletters, product updates, event invitations, and other information from Flevy and the author. I understand I may opt out or update my preferences at any time.