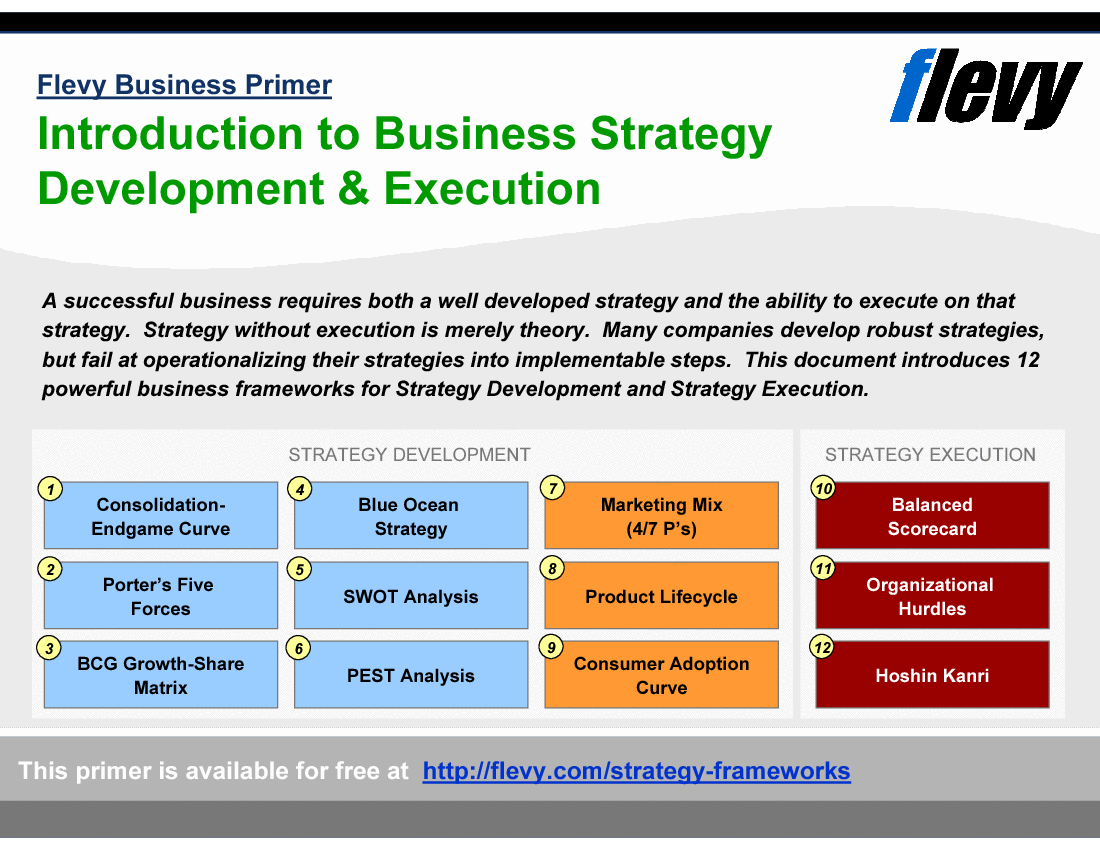 Strategy without execution is merely theory. Many companies develop robust strategies, but struggle with operationalizing their strategies into implementable steps.
This 54-slide presentation introduces 12 powerful business frameworks spanning both Strategy Development and Strategy Execution. These frameworks teach the best practices used by Fortune 500 organizations.
Topics covered include: Porter's Five Forces, Consolidation-Endgame Curve, Hoshin Kanri, Product Lifecycle, Consumer Adoption Curve, Balanced Scorecard, Blue Ocean Strategy, BCG Matrix, SWOT Analysis, PEST Analysis, Marketing Mix, Organizational Hurdles.