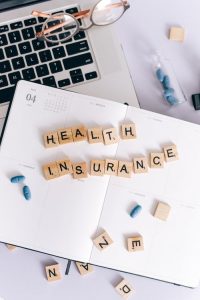 Are you looking to start a business in the San Diego area? Maybe you're in the process of writing your business plan, registering your company, or getting your federal and state tax IDs.
An important component you can't overlook is insurance. Businesses are required to carry various types of insurance to not only protect their own financial well-being but also that of their employees and other people. Yet studies show that 75% of U.S. businesses are underinsured by 40% or more.
Today, there are all kinds of insurance policies you can purchase for your business, including industry-specific plans. Here are nine of the most essential types of insurance that your San Diego business is likely to need!
1. Commercial Auto Insurance
If your business owns one or more company vehicles, it's critical that you purchase a commercial auto insurance policy.
In the event that you or one of your employees gets into a car accident while navigating San Diego traffic, commercial auto insurance provides the necessary coverage for any vehicle damage or injuries to the parties involved.
2. General Liability Insurance
General liability insurance is one of the first policies you should purchase when establishing your business, as it offers financial protection for a variety of claims—including property damage, advertising injury, bodily injury, and copyright infringement.
The average lawsuit might involve medical expenses, legal costs, and other line items that can create a significant financial burden for a small business. Fortunately, general liability insurance helps your business cover these costs.
3. Product Liability Insurance
If you're a manufacturer, retailer, or distribution business and plan to sell physical goods, it's important that you purchase product liability insurance. In many cases, this insurance can be purchased or added to a general liability insurance policy.
Regardless of the confidence you may have in your products, a mistake or oversight could result in a costly claim. Product liability insurance protects against claims related to design and manufacturing defects, improper warnings, and even improper use.
4. Workers' Compensation
Accidents happen in all types of workplaces—not only those that have particularly risky or dangerous environments.
Following an incident, a workers' compensation insurance policy will provide financial coverage for medical expenses and missed wages that the employee incurs.
It's important to note that workers' compensation insurance is mandatory in the state of California, regardless of whether your company has 100 employees or a single employee.
5. Health Insurance
While health insurance doesn't provide any direct value for your business, it offers medical coverage and assistance for employees. If you plan to hire full-time employees, health insurance is an essential benefit that can help attract and retain them.
The employer will typically agree to pay a percentage of the employee's monthly premium. In 2019, employers paid 82% of single coverage premiums on average.
6. Commercial Property Insurance
The average business has all kinds of physical assets that need to be protected, from furniture, machines, and equipment to files, documents, and inventory.
A commercial property insurance policy covers the value of these physical assets in a variety of events—including fire, theft, storms, explosions, and more. While floods and earthquakes aren't typically included in a commercial property insurance policy, they can often be added for an additional cost.
7. Business Income Insurance
However unlikely it might be, there may come a time when your business is unable to operate temporarily. This might be due to an accident, fire, storm, or natural disaster.
Often referred to as business interruption insurance, business income insurance helps your business cover the income that is lost during these events. This allows you to keep paying bills, payroll costs, and other expenses while your revenue is being impacted.
8. Cyber Insurance
In 2021, cyber attacks and data breaches are all too common. While the majority of businesses have eliminated certain risks by transferring physical files to computers and clouds, data stored in these locations can still be breached by crafty cybercriminals.
Fortunately, a cyber insurance policy will provide financial protection for cyber attacks, data loss, malware, and stolen information.
9. Professional Liability Insurance
Sometimes referred to as errors and omissions insurance (E&O), professional liability insurance covers you and your company in the event that a mistake causes harm or financial loss to another.
The types of mistakes that professional liability insurance covers include negligence, inaccurate advice, and misrepresentation.
Not all businesses require professional liability insurance; but if you're in a field where your work is dependent on your expertise, it's an important policy to have.