BENEFITS OF BUNDLE
Provides of SOP Training Need Analysis
Provides of Coaching & Mentoring Strategy
Provides of Competency Model & Matrix Development
BUNDLE DESCRIPTION
This product (
Become a People Development Expert

) is a Document Bundle, which you can download immediately upon purchase.

Become a People Development Expert

People development is the process by which human resource departments equip employees with the skills, knowledge, and attitudes they need to reach business goals. People development is often used interchangeably with employee development which is about helping employees advance up in the organization. In contrast, people development is more so about closing skills gaps in the organization.

People development is part of a wider people strategy that the Academy to Innovate HR describes: "Your people strategy should unite your business and HR strategies."

There are several key reasons why your HR department needs to understand people development and how it relates to employee development. Some of the advantages of employee development include:

1. Productivity – demonstrating to employees that you care about their growth and development will boost their morale and willingness to work harder for your company. And better productivity means more revenue for your business.

2. Talent attraction – job seekers are searching for a company where they can develop their skills. Research by Gallup found that 59 percent of Millennials want to work for an organization that offers development opportunities. If your business builds a reputation for people development, more candidates will want to work for you.

3. Reduce turnover – for the past decade, career development has been one of the top reasons that employees leave organizations. By investing in opportunities for your employees to develop their skills, you can save your company a lot of money, time, and hassle by reducing the turnover rate.

There are many other benefits to people development, and your HR team must encourage employees to take advantage of development opportunities. This can increase the rate of participation and success and lead to better outcomes for your employees and your organization.

Interestingly, the University of Cambridge's Human Resource Office developed a Behavioural Attributes Framework that identifies four different levels of people development. The levels are summarized as follows:

Level A: A leader creates an environment where employees are motivated to achieve the organization's goals and their own personal development goals. They also continually look for ways to improve the organization's performance through its people.

Level B: A leader who encourages employees to pursue learning opportunities and invests time in helping them close skill gaps. They also give clear direction and guidance to help employees grow.

Level C: A leader who doesn't take an active role in people development but encourages employees to pursue learning opportunities they're passionate about.

Level D: The leader takes ownership of their own performance and is willing to help others if the opportunity presents itself.
Obviously, we want our leaders, managers, and influential employees to be somewhere between levels A and B.

An effective people development manager would focus on initiatives that don't just enroll employees in courses but create a learning culture. Let's unpack the benefits of this kind of people development plan on an organization.

‍Thank you for your attention.

Regards

UJ Consulting


THERE ARE 10 PRODUCTS ARE IN THIS BUNDLE:

Got a question about the product? Email us at support@flevy.com or ask the author directly by using the "Ask the Author a Question" form.

ABOUT THE AUTHOR: UJ CONSULTING

UJ Consulting

Untung Juanto ST., MM. Founder of UJ Consulting. He is professionally experienced business and management consultant in several local and multinational companies. [read more] He has an experience in managing an effective and efficient company with various approach methods adapted to different industries because He had a career from the lower management level as Supervisor before finally being at the top management level. His Top Management experience started from the position of General Manager, VP Operation, HR Director and Business Development Director

He completed his undergraduate education majoring in Architecture at Diponegoro University, Semarang, Central Java, Indonesia. After that, He continued to Master of Management level majoring in Human Resource Management with cum laude predicate with a GPA of 3.94 at Mercubuana University, Jakarta, Indonesia.

His last work experience as Deputy President Director at Hutahaean Group in charge of 14 business units engaged in various industries including CPO Production, Oil Palm Plantation, Cassava Plantation, Tapioca flour production, 4 and 5 star hotels, waterparks, golf courses and housing with a total of employees more than 3,000 employees.

His biggest achievement was in 2021 when He served as Deputy President Director at Hutahaean Group Indonesia by increasing the company's revenue from IDR 700 billion to IDR 1.1 trillion (y/y) and increasing the profit margin by more than 20%. Doing a turn around on business units that have lost in the last 5 years become profits. In addition, He have also succeeded in creating an efficient and effective management system by redesigning the Business Process Management (BPM), reviewing Standard Operating Procedures (SOP) and Work Instructions and compiling the appropriate Key Performance Indicator Management (KPIM) to increase employee productivity.

He is currently active as a part-time business and management consultant (online) at Enquire Corp. and Flevy Corp. In addition, He also teach part-time at several universities for courses in strategic management, human resource management, project management, entrepreneurship and business.

UJ Consulting has published 171 additional documents on Flevy.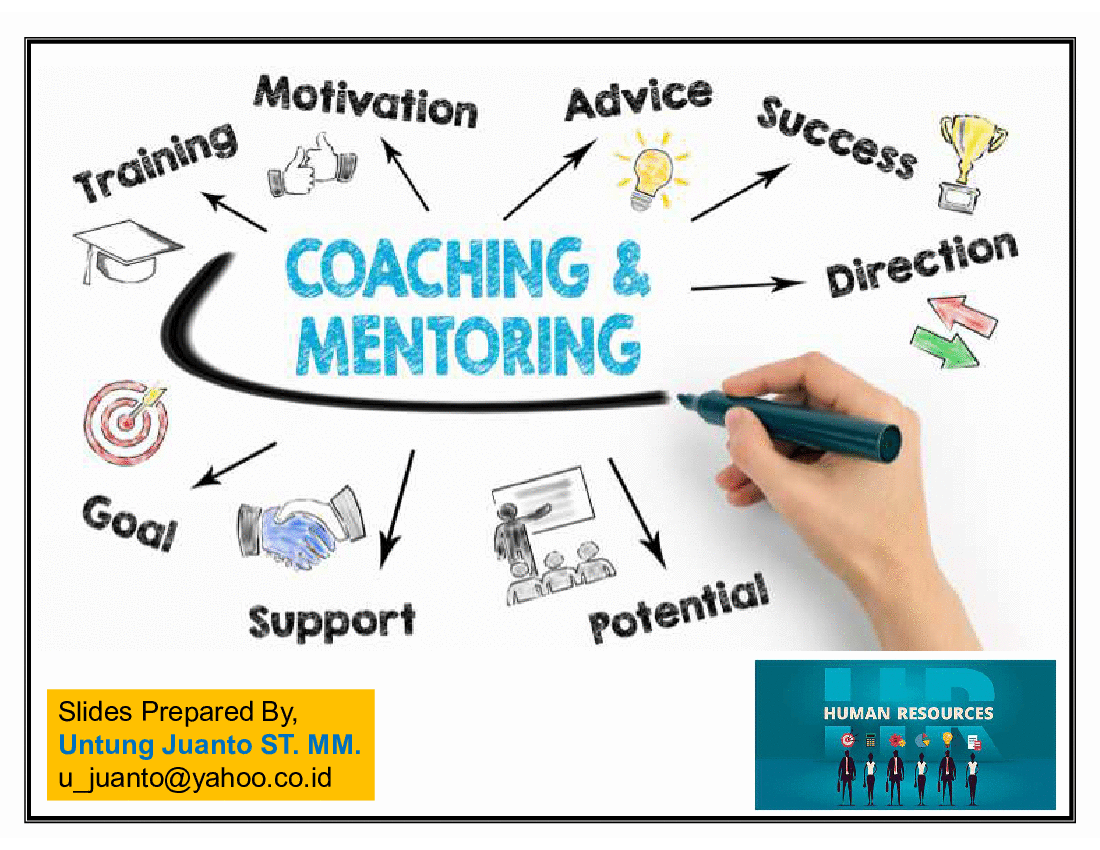 DETAILS
This business document is categorized under the function(s): Organization, Change, & HR
It applies to All Industries
Purchase includes lifetime product updates. After your purchase, you will receive an email to download the documents in this bundle.
Initial upload date (first version): Dec 10, 2022