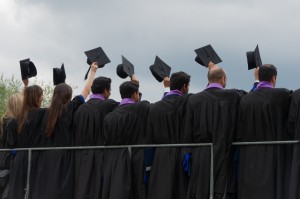 If you are hoping to launch your own business, you're probably aware that there are no official educational requirements in order to do so, much unlike other careers in the business industry. However, with the business world becoming much more competitive and starting a business becoming more attainable for many people, many entrepreneurs are finding that their lack of education is putting them at a disadvantage. Going to college can be a great opportunity for a business owner, as not only does it allow you to learn more about the theory of running a company which you can then put into practice, it also provides entrepreneurs with many opportunities for networking, funding and more. We've listed some of the best reasons why business owners should consider studying for an MBA.
Transferable Knowledge and Skills
As a business owner, it can often be difficult to juggle all the different areas of your business if you have not been professionally trained in them beforehand. Although the best business owners understand what they can do well and what's better off delegated to others, taking an MBA can significantly improve the way in which you run your business by providing you with a myriad of transferable skills, whether these are time management or leadership skills, or task-specific skills such as managing finances or marketing new products. Having this knowledge and the great skills that you develop whilst studying for an MBA is not only great for the development of your business, it can also make you a much more attractive candidate to lenders and investors when applying for funding.
Networking Opportunities
Aside from the academic benefits, one of the best reasons for entrepreneurs to enroll on an online MBA degree is the fact that these programs often offer a wide range of networking opportunities to their students. Whether you're studying for your MBA on campus or online, you will be able to find out much information about local networking events or even gain entry to events that you may not have been able to attend beforehand. Networking is hugely important for business owners as it allows them to meet and speak with influential people who could well end up being your mentor, investor, or even a business partner!
Future Plans
One of the disadvantages of running a business is that you will rely on your company making a good profit in order to be able to pay yourself a wage. With the business industry subject to constant change and demand levels constantly fluctuating, it's not uncommon for many business owners to find themselves in need of a side job in order to make a good income, whilst if the worst case scenario does happen, you may need a full-time job. Since an MBA is one of the most respected qualifications in the business world, having this alongside your entrepreneurial experience can be a great combination for potential future employment should you choose to change direction for any reason.
Although there's no need to have any qualifications in order to start your own business, having an MBA certainly helps!