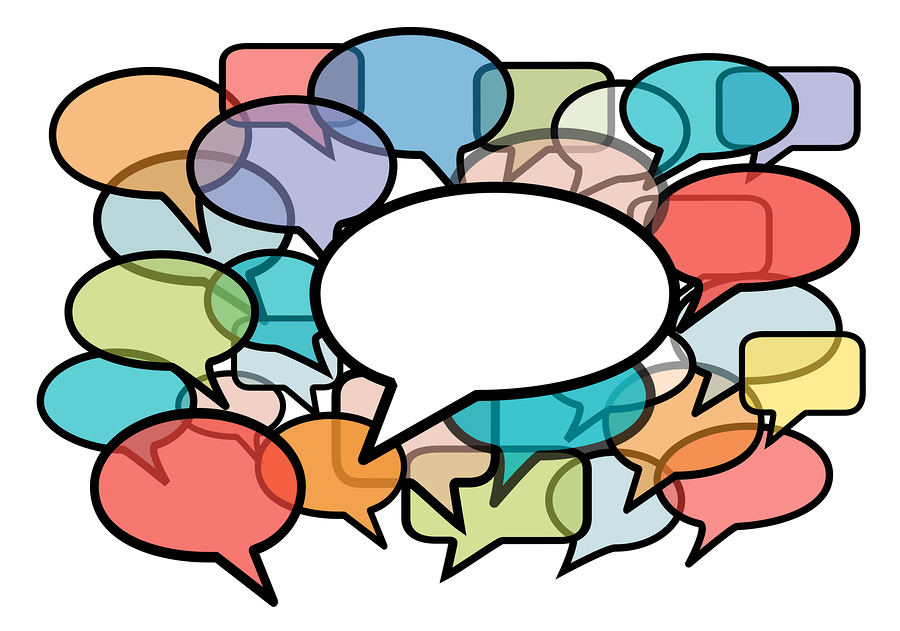 Marketing professionals know that social media marketing is word-of-mouth selling multiplied by a million. Philosophically, electronic word-of-mouth (eWoM) is a logical context for any marketing campaign, but practically, implementing eWoM so that it drives web traffic and convertible sales is another matter.
We Are All Connected
In an article published in the journal of Business Horizons, researchers discussed the social media ecosystem in which each of the big platforms of social media are treated as separate entities. Even when the same person manages all of the social media accounts, there is a tendency to see the systems as individual, addressing only the comment in the thread above. From an integrated marketing communication standpoint, this is the worst way to deliver your marketing message. Instead, link all of your social media platforms together and use one to explain another. Use the increased text ability of Facebook to discuss images pinned on Pinterest. Interconnect all of your social media in this way and be certain your website is always the central node of the system.
The All-Powerful Share Button
When it comes to sharing, advertisers tend to be linear in their thinking. Instead of looking at a share button like a marketer, think of it like a psychologist would. Research in social psychology shows that sharing or liking a page increases its persuasive factor. Your marketing message makes more sense to people as the number of shares increases. This popularity cohesion is one of the reasons share buttons should always have counters attached. On your social media pages like Twitter, make certain your account has robust sharing metrics directly under your masthead. Need an example? Check out LifeLock's Twitter page.
Get the Right Metrics
SEO professionals know their Google PageRank, Alexa and page views like they are listing off their birthdates. The problem with these general Internet metrics is that they do not always correspond to value equity of a company. Different analytical meters say different things. Traditional online metrics like page views and Google searches have a less predictive relationship on value equity than social media metrics. It is more important to have a lot of interaction on social media than it is to have page traffic in terms of evaluating your brand reputation. It is at the social media level that sales conversions will happen. People trust social media reviews more than any other brand reputation channel. Use your shares, likes and follows to gauge your success in social media marketing. Specifically link your social media awareness and brand reputation campaigns to revenue streams as part of a long-term study of your accomplishments.
Create a Conversation
In the days before we attached an "e" to the front of WoM, the person who sold you your groceries was the same when you saw him at church, on the golf course or walking down the street. As we step further back from our Facebook, Twitter and Pinterest accounts and look at the grand view of our marketing plan, we find that we need to create a two-way conversation that includes all of our communication methods. Whole Foods is a great example of using social media as a conversation method. Guerilla, viral, email and SEO are all just components of an Internet conversation. Mix them up, keep them lively and play the host to a huge online party.