BUNDLE DESCRIPTION
This product (
Become a HR Organization Development Expert

) is a Document Bundle, which you can download immediately upon purchase.

Become a HR Organization Development Expert

Organizational development is a critical and science-based process that helps organizations build their capacity to change and achieve greater effectiveness by developing, improving, and reinforcing strategies, structures, and processes.

There are a few elements in this definition (adapted from Cummings & Worley, 2009) that stand out.

1. Critical and science-based process. OD is an evidence-based and structured process. It is not about trying something out and seeing what happens. It is about using scientific findings as input and creating a structured and controlled process in which assumptions are tested. Lastly, it is about testing if the outcomes reflect the intention of the intervention.

2. Build capacity to change and achieve greater effectiveness. Organizational development is aimed at organizational effectiveness. It, therefore, has a number of (business) outcomes. These can differ between organizations, but usually, they do include financial performance, customer satisfaction, organizational member engagement, and an increased capacity to adapt and renew the organization. These are not always clear-cut. Sometimes it is about building a competitive advantage, in whichever way we define that. We will explore these outcomes later in this article

3. Developing, improving, and reinforcing strategies, structures, and processes. The last part of our definition states that organizational development applies to changes in strategy, structure, and/or processes. This implies a system-approach, where we focus on an entire organizational system. This can include the full organization, one or more locations, or a single department.

Organizational design has become more crucial over time. Today's world is characterized by Volatility, Uncertainty, Complexity, and Ambiguity (VUCA). This VUCA world requires new agility from organizations, and organizational development is the means to that end.
In organizational development, the main stakeholders are both internal and external to the company. Management and employees are internal stakeholders. External stakeholders include customers, investors, suppliers, communities and governments.

Globalization leads to a much greater interconnectedness and opens up organizations to world-wide opportunities and threats.


We already touched briefly on the goals of organizational development. These goals vary between organizations. In corporate companies, increasing profits is likely to be a chief concern. Within charities, the cultural values are of high importance. And in health services, adaptability is central to maintaining good functioning.

If there would be one central goal, it would be increasing the organization's competitiveness.

Competitiveness is the idea that every organization has unique resources and competencies that help the firms to win in the marketplace. This can be the people (a business leader like Elon Musk, or the Google team), an innovative product (SpaceX), superior service (Four Seasons Hotels), or culture (Zappos). It can also be how reactive the organization is to changing market demands. If you're the first to capitalize on an opportunity, for instance, it may solidify your revenue in the next five years.

The goal of OD is to develop these aspects, as they can help a business win in the marketplace.

This means that organizational development differs from the incidental change process. OD focuses on building the organization's ability to assess its current functioning and tweak it to achieve its goals. It is, therefore, a continuous process, whereas change processes are often temporarily.

This also emphasizes the relevance of OD. In this VUCA world, change is becoming a constant factor. OD is an integral approach to ensuring this constant change.

Thank you for your attention.

Regards,

UJ Consulting


THERE ARE 10 PRODUCTS ARE IN THIS BUNDLE:

Got a question about the product? Email us at [email protected] or ask the author directly by using the "Ask the Author a Question" form.

ABOUT THE AUTHOR: UJ CONSULTING

UJ Consulting

Untung Juanto ST., MM. Founder of UJ Consulting. He is professionally experienced business and management consultant in several local and multinational companies. [read more] He has an experience in managing an effective and efficient company with various approach methods adapted to different industries because He had a career from the lower management level as Supervisor before finally being at the top management level. His Top Management experience started from the position of General Manager, VP Operation, HR Director and Business Development Director

He completed his undergraduate education majoring in Architecture at Diponegoro University, Semarang, Central Java, Indonesia. After that, He continued to Master of Management level majoring in Human Resource Management with cum laude predicate with a GPA of 3.94 at Mercubuana University, Jakarta, Indonesia.

His last work experience as Deputy President Director at Hutahaean Group in charge of 14 business units engaged in various industries including CPO Production, Oil Palm Plantation, Cassava Plantation, Tapioca flour production, 4 and 5 star hotels, waterparks, golf courses and housing with a total of employees more than 3,000 employees.

His biggest achievement was in 2021 when He served as Deputy President Director at Hutahaean Group Indonesia by increasing the company's revenue from IDR 700 billion to IDR 1.1 trillion (y/y) and increasing the profit margin by more than 20%. Doing a turn around on business units that have lost in the last 5 years become profits. In addition, He have also succeeded in creating an efficient and effective management system by redesigning the Business Process Management (BPM), reviewing Standard Operating Procedures (SOP) and Work Instructions and compiling the appropriate Key Performance Indicator Management (KPIM) to increase employee productivity.

He is currently active as a part-time business and management consultant (online) at Enquire Corp. and Flevy Corp. In addition, He also teach part-time at several universities for courses in strategic management, human resource management, project management, entrepreneurship and business.

UJ Consulting has published 170 additional documents on Flevy.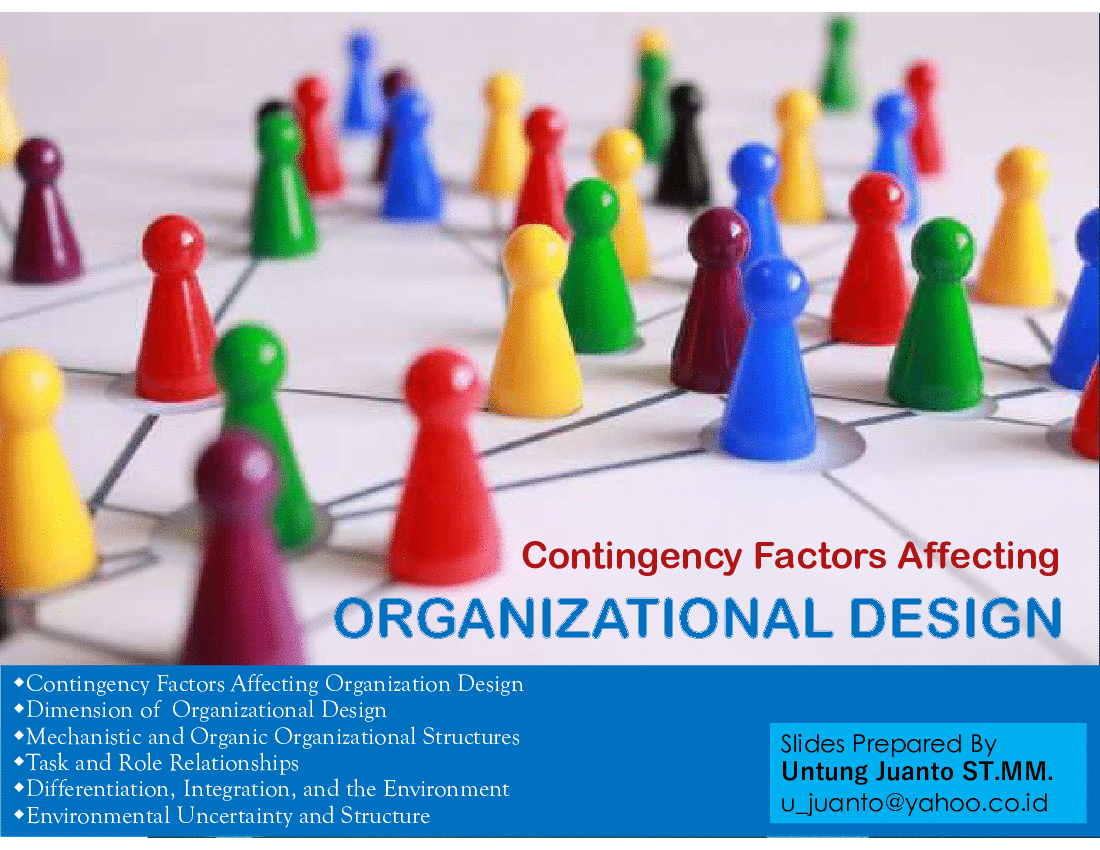 DETAILS
This business document is categorized under the function(s): Organization, Change, & HR
It applies to All Industries
Purchase includes lifetime product updates. After your purchase, you will receive an email to download the documents in this bundle.
Initial upload date (first version): Dec 10, 2022