A good mobile marketing strategy is much more than having a mobile optimised site.
At a time when users have increased internet consumption on mobile devices, it is crucial to invest in creating effective mobile marketing campaigns.
It is important to count mobile as a main screen and devise ways to enhance experience for users who reach your website through mobiles. Both small, medium and big businesses need to understand that treating mobile as a secondary screen won't help them.
Here is how small businesses can use mobile marketing strategies to drive better marketing results:
Use AMP for your mobile website
AMP or Accelerated Mobile pages is designed to make really lightweight mobile pages that load really fast. A study by Kissmetrics reveal that about 40% of people will abandon a web page that takes more than 3 seconds to load. As a result, speed metric has gained an important significance in driving traffic results.
This is where AMP becomes effective. Pages with AMP get priority in the search results. While AMP is not a ranking factor on its own, it brings a positive boost since it improves mobile experience and Google uses the mobile-first index now.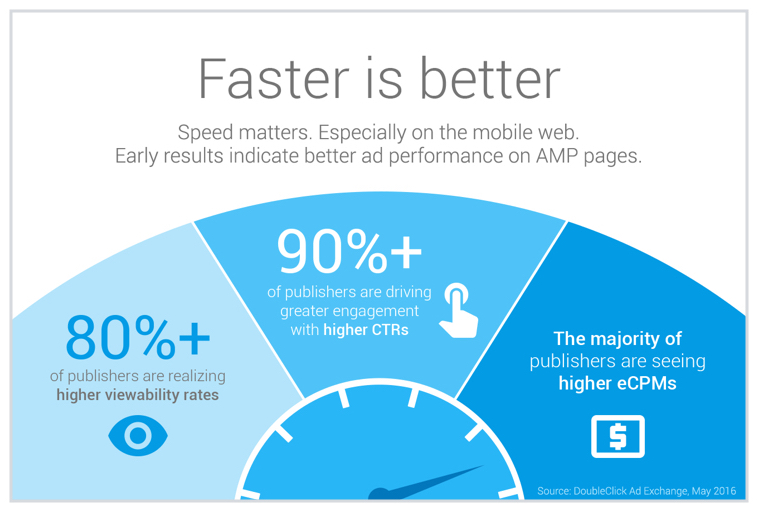 Here is how AMP works:
AMP utilises a stripped down form of HTML which helps in trimming down the page loading time. You can create an AMP version by using the rel AMP HTML link.
The best part about AMP? It's open source so you can utilise the AMP elements without having to worry about budget.
Takeaway:
Accelerating your mobile pages helps you find better visibility in the search engines by enhancing user experience through better loading times.
Optimise your site for local search
Small businesses need to focus on local optimisation as it can help them get better visibility.
A report by Hitwise says that as much as 60% of searches are performed on mobile devices.
Your potential customers will most likely be looking for you on their mobiles or tablets.
To optimise for local search, start by creating a Google My Business account and fill out all possible details. Also, if you are adding images, make sure that they are high quality.
Other ways to optimise for local search are:
Gather local citations and ensure that the data in the directories as well as listings is accurate. Duplicacy can mislead the customer and lead to negative feedback.
Include a map in your website.
Register with mobile directories like Yelp, Google+ Local. These directories should have a crisp description of your business. Don't forget to mention the hours of operation.
Takeaway:
Google is pushing local search to the front and with mobile devices directly being used to perform local searches, it makes sense to optimise for local results by finding a place in the local listings and optimising GMB account.
Speed up your mobile site
AMP is focused on pages instead of the whole site. So beyond AMP, you also need to ensure that your mobile site has a fast loading time.
Content formats like images, videos, GIFs can slow down the website. So, speeding up your mobile site involves compressing or eliminating the resources which are hampering the load time.
Speed is an important determinant of user experience. In fact, this is the first component your user will encounter when he lands on your website. So a good speed will translate to good first impressions.
Takeaway:
After taking care of the accelerated pages, it's time to ensure that your website loads in less than 3 seconds. In case the loading time is slow, look out for elements that are bogging it down.
Create mobile friendly social campaigns
The growth of social media and increasing use of mobile devices are closely linked. So when you are thinking mobile first, it automatically means that you need to think social (maximum social usage occurs on mobiles).
The maximum social media consumption happens on mobile devices, the focus should be on creating short and crisp content. Additionally, there is a strong need to be visual as engagement on social channels is largely dependent on visual marketing.
Takeaway:
With a short attention span of merely 8 seconds, engaging your audience in the first few seconds of social interaction is important. So rely on GIFs, images, infographics to make your mobile strategy effective.
Optimise your videos for mobile viewing
As per Mobile Marketer, 98% of the time, mobile phones are used vertically.
Additionally, Snapchat reported that the completion rate of vertical videos ads was 9x higher than horizontal formats, clearly implying the dominance of vertical video.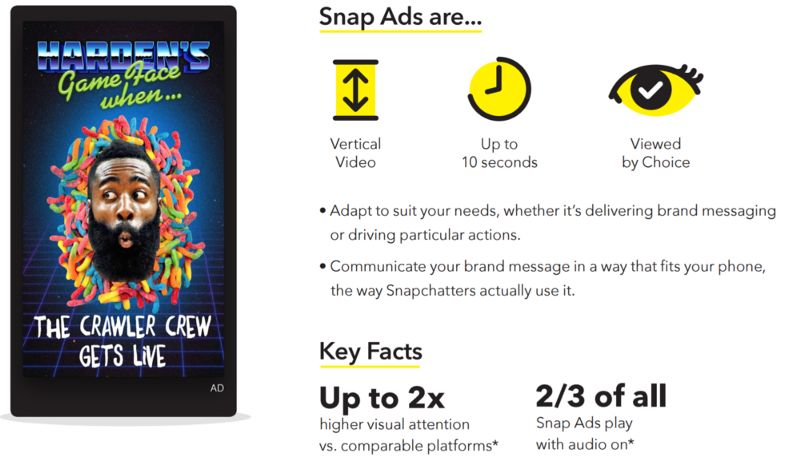 So when you are preparing a mobile strategy for your business, it is essential to focus on optimising all website elements for this specific screen, including videos.
Takeaway:
Shoot videos in vertical mode. Also, keep the duration short as mobile consumers tend to engage more with short form content.
Create a mobile app
If you can ease the consumer's buying process through an app, then creating an app is a good investment. However, an app that just imitates the website experience without improving it, is a bad investment.
With 80% of smartphone users depending on apps on a daily basis, it is clear that apps are a good way of gaining visibility. Having an app can drive leads and conversions for your business; sometimes more than a mobile site, depending on the utility.
Also, make sure that your business accepts mobile payments.
Conclusion
Google prioritises mobile friendly websites in its search results. So optimising your site for mobile devices should be your first priority. Optimisation includes: speeding up the website, optimising content formats for a rich mobile experience, creating short and crisp content for better engagement.
Improve your local appearance to get visibility in local search results. From creating a GMB account to finding a place in the local listings to ensuring that the data in these listings is accurate and not duplicate; everything plays an important role.
Also, if you are planning a mobile based strategy and creating an app, this is an unspoken rule: "accept mobile payments."