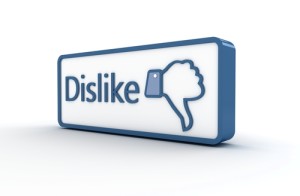 Savvy dreamers have been creating their own businesses for as long as there's been a reason to trade with others. Those owners who rose above their peers did so because they better understood their communities and the needs of their customers. Today, learning how to turn your venture into a successful small business is still accompanied by many of the same challenges, but with one added modern-age caveat — leveraging social media.
Not Having a Strategy
Small-business owners know to snag a Facebook page, Twitter account, and a host of other social platforms that they may or may not use, because that's what everyone is doing. But here's the rub: Simply having access to these platforms, even posting content on them, doesn't mean they're actually adding value to their businesses, nevertheless their bottom lines. That's because the vast majority of small-business owners are sharing content without a definitive strategy in mind, notes Business Insider.
Not Connecting To Your Audience
To most effectively use social media as a marketing tool, it's important to realize the customers you're trying to reach are actual people on the other end. By talking to and understanding them, you're showing them you can meet their needs and that you care about sharing a two-way relationship. Building trust is imperative when it comes to turning social currency into actual profits. The more trust you build, the more leads you'll generate.
Using The Wrong Tools
Determine which social platforms best suit your marketing strategy based on what you're trying to accomplish. For example, QuoteWizard deals in creating insurance leads, so the company has chosen platforms it knows will make an impact with clients, and ignored others that won't. The company avoids wasting valuable resources that could have been put to better use. Selecting the right platforms also means you have a better chance at converting leads, which ultimately leads to a greater return on investment (ROI). A few ways to create more leads after choosing platforms are:
Never missing an opportunity to share, or provide content for, a trending topic.
Talk to your audience regularly and don't be afraid of losing the full "business tone".
Analyze social media traffic using Google Analytics.
No Call to Action
To convert those leads into quantifiable sales, give your customers a call to action. At the end of every viral video, blog post, Facebook post, or Tweet, entice your followers to share, like or leave a comment. Providing them direction is a simple way to keep them talking, which creates more leads without costing you extra money. And if you've established a newsletter or outgoing email system, give them quality content with something that holds their attention. By offering a free or better resource than they might find elsewhere, people will find inherent value in what you've sent them. It also helps to slip in a few buzz words like "limited time," "buy one, get one," or "20 percent off."
Failure to Follow Up
Many small business owners fail to follow-up after a prospect has expressed interest. Once people have connected with your message by doing what you have asked them to do, the ball is in your court. Timely follow-up is key in this era of instantaneous answers. Dropping the ball with your leads can be the difference between life and death in your business. If you don't respond quickly, you can bet your competitors will.
With the advent of social media and other real-time online channels (e.g. discussion forums), customer service has been flattened within an organization.  Whereas before, customer service was typically always received by the customer service department, these days, almost any member of a company can impact the company's customer service.  Read more about this concept in the article:
The Complete Guide to Product Adoption
.
Be sure to monitor your social media accounts and respond quickly to any questions or comments. Set up a series of auto-responders to ensure timely engagement with people who have downloaded premium content or joined your email newsletter list. Create messaging in your emails that massages indecisive prospects to take the next step with your business. Be creative with your messaging — it takes several points of contact for a buyer to make a purchasing decision. They must go through the process of getting to know you, liking you, and trusting you before they feel confident enough to make a commitment. The right messaging can quickly create this relationship and improve your lead conversion rates right away.
It's OK not to understand all the ins-and-outs of each platform, but by doing a little homework and knowing how social media can affect your business, you'll be much more likely to succeed. The bottom line is simple: If you don't have a solid social media marketing strategy in place, you're falling behind your competitors. Get started before it's too late.