BENEFITS OF DOCUMENT
Provide a HR Strategy Map and HR KPIs (HR Metrics)
Provide a HR Action plan to Implement HR Strategy Objectives
Provide a Linking Budget to HR Strategy
DOCUMENT DESCRIPTION
This product (
Human Resource Strategy

) is a 18-page Word document, which you can download immediately upon purchase.

Human Resource Strategy
Creating Business Strategy With Human Capital

1. What Is A HR Strategy?
2. How Connected Are HR and Business Strategy?
3. 6 Steps to Craft Your HR Strategy
4. Three Tests of Best HR Strategy
5. Goals and incentives should be aligned with execution of the strategy.
6. Management support any technology it needs to succeed
7. HR Strategy Map and HR KPIs (HR Metrics)
8. Great HR Implementation Principles
9. HR Action plan to Implement HR Strategy Objectives
10. HR Strategy Implementation
11. Building a Capable Organization
12. Strategy-supportive Reward System
13. Strategy-supportive Corporate Culture
14. Strategic Leadership
15. Linking Budget to Strategy
16. Strategy-supportive Policy
17. Continuous Improvement
18. Information Support System

What Is A HR Strategy?
A HR strategy is a document, a plan, or a vision that an HR or People Team puts together to help guide their efforts over an extended period of time. It is meant to align the goals of the HR department with the goals of the business, in order to formulate a plan and concrete set of measures to reach those goals.

How Connected Are HR and Business Strategy?

They are incredibly connected. The internal goals set out in an HR strategy should seek to support the overall business goals. While this can be done directly or indirectly, there needs to be an understanding of how it is happening and how it can help.

Without this, you risk your HR strategy being too isolated from the rest of the business, and from upper management, reducing visibility and long-term efficacy.

How to create a human resources strategy

Follow these steps to create an effective human resources strategy:

1. Understand your organization's objectives
A good human resources strategy is closely linked to organizational goals, so it's important to first understand the business's objectives and mission. Work closely with management or executives to articulate the company's short- and long-term goals for growth.

2. Evaluate your current capabilities
Perform a skills inventory for every employee to determine which individuals are skilled in specific areas. This may help you better understand how your employees can contribute to the company's main objectives. It also helps you recognize your company's strengths, which you can use to craft a more specific and effective HR strategy.

3. Perform a SWOT analysis
After evaluating individual employees, conduct a strengths, weaknesses, opportunities, and threats (SWOT) analysis, which is a strategic planning technique used to identify areas in which ways you can help the company grow. You can use this analysis to leverage your company's strengths in order to capitalize on opportunities in the market. Additionally, by identifying threats and weaknesses, you can come up with a plan to overcome them or minimize their impact.

4. Analyze your capabilities in comparison with SWOT analysis
Evaluate your company's—and, specifically, your team's—ability to help you capitalize on opportunities and effectively manage threats. Identify ways that your company could better prepare employees to serve the goals of the organization.

5. Assess your future HR needs
Next, evaluate what you will need from employees in the future to capitalize on opportunities, minimize threats and achieve company goals. You should be able to determine:
• Which new jobs you will need to fill
• Which skills current employees will need to obtain to fill the new jobs
• Whether you're sufficiently utilizing the abilities of your current employees
• Whether your current HR professionals and the hiring practices they use can accommodate the necessary growth

6. Evaluate whether additional tools are necessary
Work with the information technology (IT) department to do an audit of your
company's hardware and software. Determine whether there are tools available that would enable your employees to do their jobs more effectively. Procedures such as scheduling, project management and goal setting can help a team coordinate their efforts and improve productivity. There are numerous productivity tools available to teams, such as:

• Recruitment tools: Finding the right candidates can be a breeze with modern platforms that connect human resources managers with companies seeking to boost their practices and outsource new talent. Companies like Bambee offer all-inclusive HR packages for businesses that need help creating and implementing a human resource management strategy.
• Employee recognition platforms: Similar to social media, these apps provide employees with an opportunity to be applauded for their achievements within the workforce, and can offer an easy way for team members to communicate via text.
• Enjoy light-speed communication across teams and platforms: With programs such as popular Slack, employees can instantly message each other using a wide range of platforms and share the projects they're working on. Conversations and documents are easily searchable, improving productivity and reducing the need for team meetings.
• Identify top candidates and verify their skills online: Save time reading resumes by screening new recruits before any paperwork needs to be completed by your HR department and find the most highly trained talent to join your team. Reduce the number of underqualified applicants with programs such as Plum.io, which creates standardized tests for individuals to complete during the application process.
• Use time management software to streamline HR procedures: Implement a digital time clock to make it easier for your human resources team to manage time records and improve attendance. The Hubworks program combines an online timekeeping platform with POS and inventory systems, among other features.

7. Implement your strategy
After you've finished your analysis and completed an assessment of what you need, it's time to start expanding your workforce and developing the skills of your current employees to better meet the needs of the company.

Implement your HR strategy by doing the following:

• Recruiting applicants: Start searching for candidates who have the skills you identified during the analysis phase.
• Organizing a selection process: Interviewing and identifying the right candidates are essential components of the process. You'll need to select relevant questions and tests to evaluate candidates and their abilities.
• Hiring candidates: After completing the necessary background checks, extend offers to the most qualified candidates.
• Designing an onboarding program: An employee onboarding program can improve retention and help new hires feel confident in their roles more quickly.

8. Evaluate your process
Decide on a time line after which you'll review your progress, identify areas for
improvement and evaluate whether the changes are helping further your company's growth. If you determine that your strategy isn't getting you closer to your objectives, identify ways you could make adjustments. Human resources strategies take at least one year to implement, because a company needs time to track the
success of new policies. Metrics that can help you quantify your workforce's
performance include:
• Employee retention rate
• Overall company growth
• Feedback from managers, employees and clients
• Financial performance index
• Employee satisfaction surveys
• Goal-based metrics

Best practices for human resources strategies
Use these best practices for implementing human resources strategies in your organization:

• HR professionals must be involved: The HR professional in your organization should understand and, ideally, be involved in the creation of your strategy.
• HR practices should align with strategy: After you create a plan, evaluate all HR initiatives and practices to ensure they're aligned with your new strategy.
• Strategies should be measured: Monitor and measure the results of your HR strategies to ensure the key performance indicators (KPIs) you're tracking are aligned with your goals.
• Goals and incentives should be aligned with strategy: Make sure your goals and performance incentives are aligned with the execution of the strategy.

• Management must be in agreement: Your HR strategy must have the support of your management team as well as an appropriate budget and any technology it needs to succeed.

Thank you for your attention.

Regrads,

UJ Consulting

Got a question about the product? Email us at [email protected] or ask the author directly by using the "Ask the Author a Question" form. If you cannot view the preview above this document description, go here to view the large preview instead.

Source: Best Practices in Human Resources Word: Human Resource Strategy Word (DOCX) Document, UJ Consulting

ABOUT THE AUTHOR: UJ CONSULTING

UJ Consulting

Untung Juanto ST., MM. Founder of UJ Consulting. He is professionally experienced business and management consultant in several local and multinational companies. [read more] He has an experience in managing an effective and efficient company with various approach methods adapted to different industries because He had a career from the lower management level as Supervisor before finally being at the top management level. His Top Management experience started from the position of General Manager, VP Operation, HR Director and Business Development Director

He completed his undergraduate education majoring in Architecture at Diponegoro University, Semarang, Central Java, Indonesia. After that, He continued to Master of Management level majoring in Human Resource Management with cum laude predicate with a GPA of 3.94 at Mercubuana University, Jakarta, Indonesia.

His last work experience as Deputy President Director at Hutahaean Group in charge of 14 business units engaged in various industries including CPO Production, Oil Palm Plantation, Cassava Plantation, Tapioca flour production, 4 and 5 star hotels, waterparks, golf courses and housing with a total of employees more than 3,000 employees.

His biggest achievement was in 2021 when He served as Deputy President Director at Hutahaean Group Indonesia by increasing the company's revenue from IDR 700 billion to IDR 1.1 trillion (y/y) and increasing the profit margin by more than 20%. Doing a turn around on business units that have lost in the last 5 years become profits. In addition, He have also succeeded in creating an efficient and effective management system by redesigning the Business Process Management (BPM), reviewing Standard Operating Procedures (SOP) and Work Instructions and compiling the appropriate Key Performance Indicator Management (KPIM) to increase employee productivity.

He is currently active as a part-time business and management consultant (online) at Enquire Corp. and Flevy Corp. In addition, He also teach part-time at several universities for courses in strategic management, human resource management, project management, entrepreneurship and business.

UJ Consulting has published 168 additional documents on Flevy.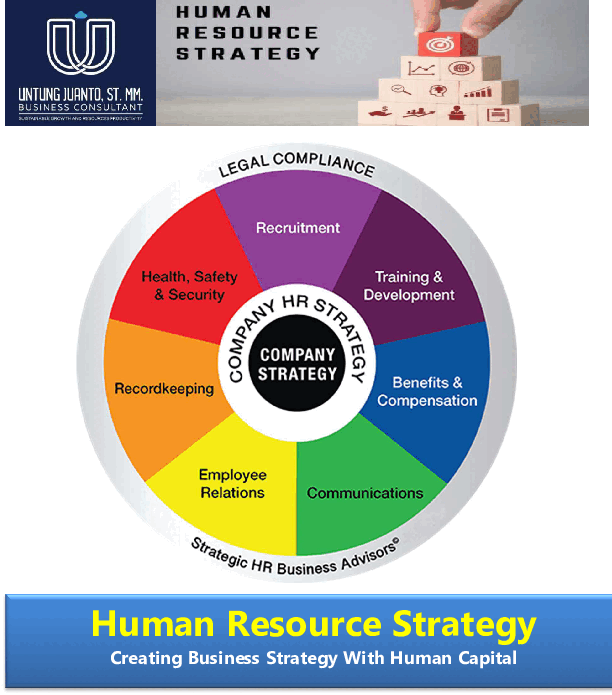 DETAILS
This business document is categorized under the function(s): Organization, Change, & HR
It applies to All Industries
File Size: 1006.2 KB
Number of Pages: 18
Related Topic(s): Human Resources
Purchase includes lifetime product updates. After your purchase, you will receive an email to download this document.
Initial upload date (first version): Jan 14, 2023
Most recent version published: Jan 14, 2023